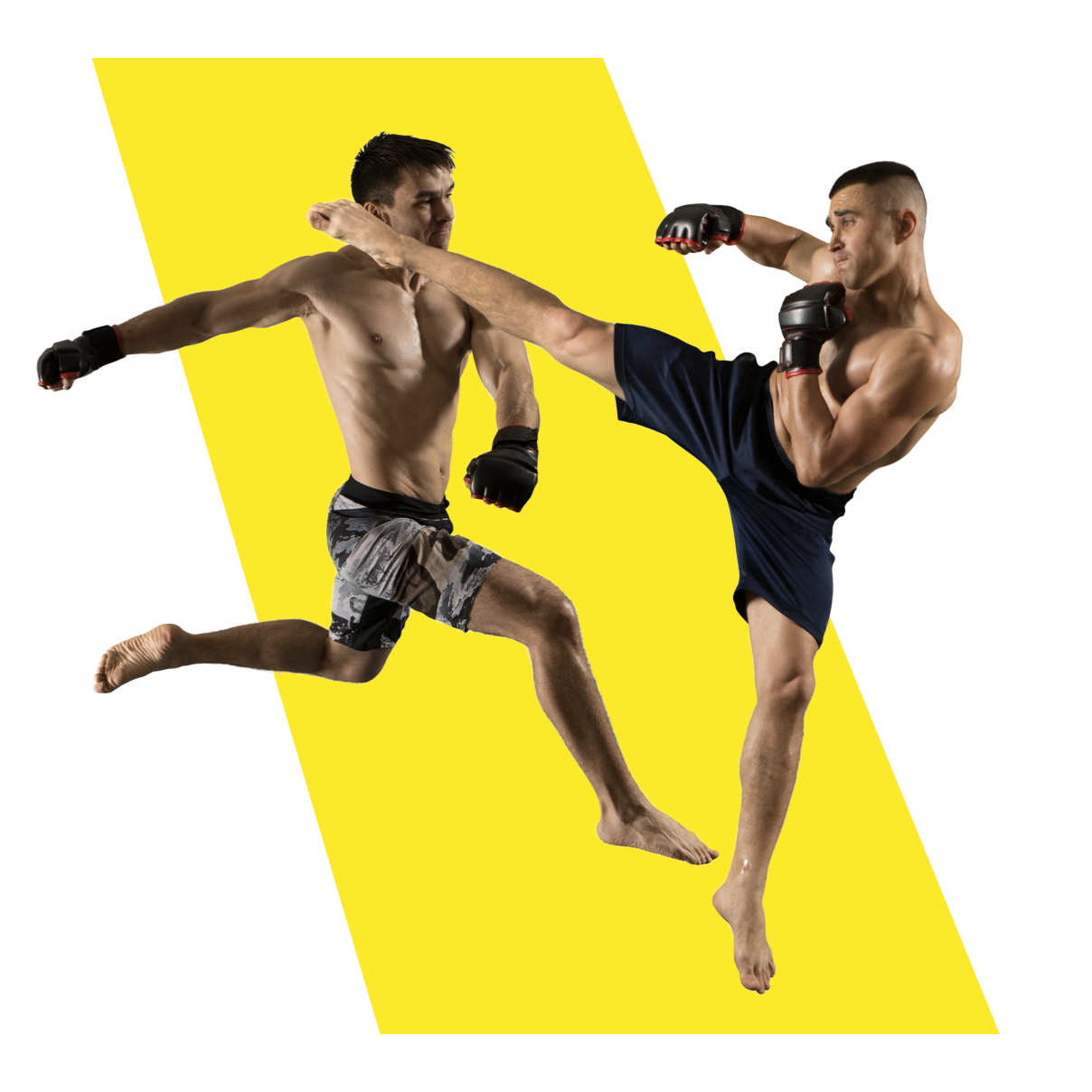 The Best Bellator Betting Sites for 2023
Know the difference between an armbar and guillotine but confused about betting on Bellator? Don't worry, we've created the ultimate guide to Bellator betting to show you how easy it is to bet on your favourite fighters in the second biggest MMA promotion in the world.
We show how and where to bet on Bellator, explain how Bellator betting odds work, and share our top tips to help you KO the bookies.
Best Bellator Betting Sites – March 2023
What Is Bellator MMA?
Founded in 2008 by American businessman Bjorn Rebney (who was succeeded by Strikeforce founder Scott Coker in 2014), Bellator MMA is the second biggest mixed martial arts promotion in the world behind the Ultimate Fighting Championship (UFC).
Based in Santa Monica, California, Bellator is owned and operated as a subsidiary of ViacomCBS, one of the world's leading producers of premium entertainment content.
The promotion takes its name from "bellātor", the Latin word for "warrior".
Many warriors have shed blood, sweat and tears inside Bellator's circular cage since the promotion held its first event on 3 April 2009 at the Seminole Hard Rock Hotel & Casino in Hollywood, Florida.
Only 1,756 people attended Bellator's debut event. The promotion has since secured broadcast deals with some of the biggest names in television, including Showtime in the United States and the BBC in the United Kingdom. Today, Bellator is available in almost 500 million homes in over 140 countries, which is one of the main reasons why the demand for Bellator betting continues to grow.
Many former Bellator champions have made the switch to the UFC and vice versa. Notable names include Ryan Bader, Anthony Johnson, Yoel Romero, Lyoto Machida, Cris Cyborg, Eddie Alvarez, Michael Chandler, and Rory MacDonald. MMA superstars who have fought for Bellator but not the UFC include Michael "Venom" Page, Vadim Nemkov, and the Russian MMA legend Fedor Emelianenko.
Like the UFC, Bellator currently has nine weight classes: Women's Flyweight, Bantamweight, Women's Featherweight, Featherweight, Lightweight, Welterweight, Middleweight, Light Heavyweight, and Heavyweight.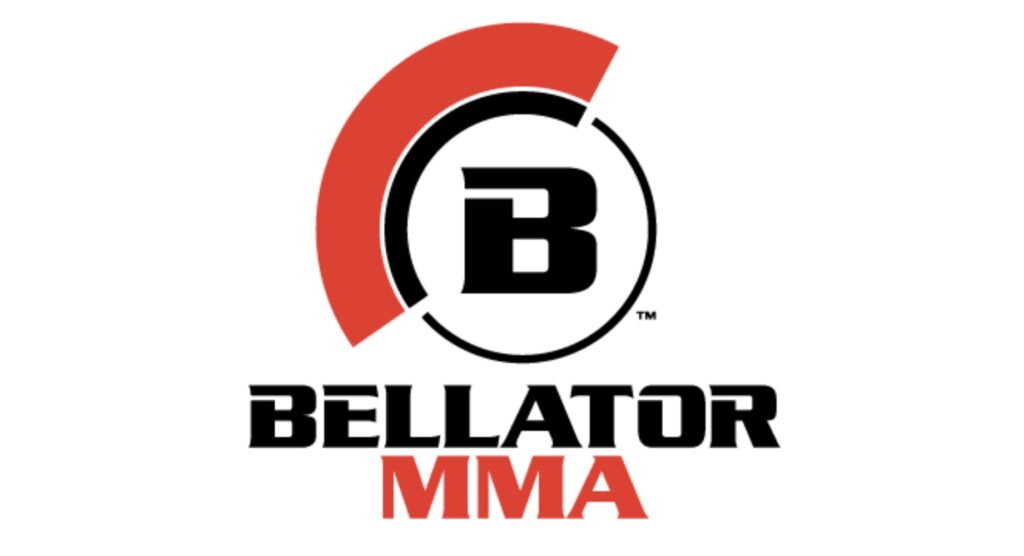 How to Bet on Bellator Online
Want to bet on Bellator online for the first time? We're here to show you how easy it is to get started!
Follow our five-step guide below to place your first bet on a Bellator event:
Step 1
Join a Bellator Betting Site
Step one is joining one of the best Bellator betting sites listed on this page. We have reviewed every betting site that offers Bellator betting odds, and we can honestly say that these sites are the best of the bunch. Visit one of the sites and enter your personal details to complete the registration process.
Step 2
Make Your First Deposit
Now you have a betting account, it's time to add some funds. Navigate to the banking/cashier section of the website to view your deposit options. Select your preferred payment method and enter your financial details. Then enter a deposit amount and click 'submit' to process your payment.
Step 3
Find the MMA Section
With funds available in your account, you can now navigate to the MMA section. Most sports betting sites have an A-Z list of sports to make it easy for you to find the sport you wish to bet on. Select 'Bellator' from the list of MMA promotions to view their upcoming events.
Step 4
Place Your Bets
Select an event to view the scheduled fight card. Click on a fight that tickles your fancy to view the betting markets. Then click the odds to add a selection to your virtual betting slip. Once you're finished adding selections, enter your stake and click 'confirm' to place your bet.
Step 5
Watch the Action Unfold
Now that you have a financial interest in a fight, it's time to watch all the action unfold inside Bellator's circular cage. All bets will be settled after the fight ends, so hopefully you'll be celebrating alongside the fighter you backed.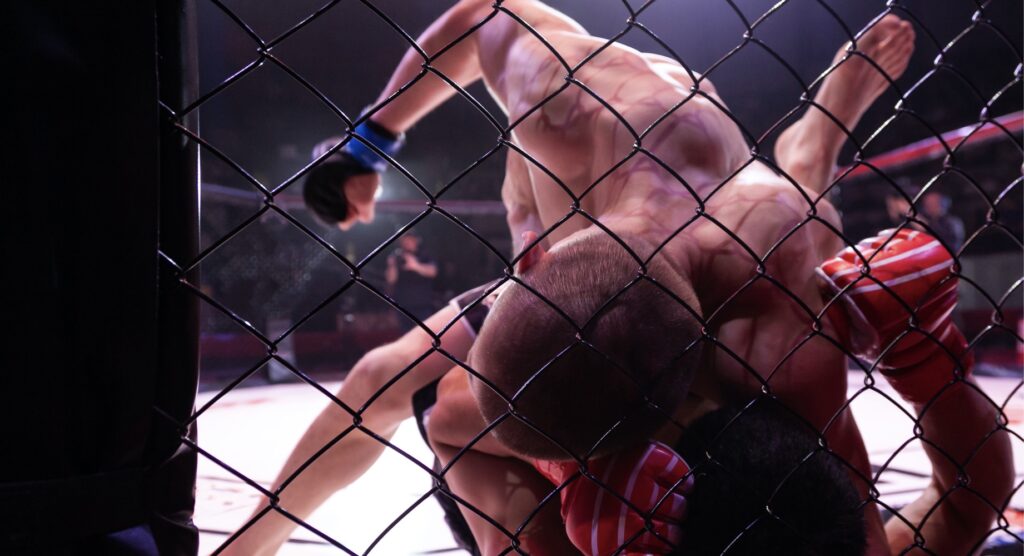 Bellator Betting Odds Explained
If you're new to online sports betting, it's essential that you dedicate some time to learning and understanding betting odds. Here are some of the ways that Bellator betting odds can be displayed:
UK format (Fractional odds, e.g., 5/4)

European format (Decimal odds, e.g., 2.00)

American format (Moneyline odds, e.g., +150)
Now let's discuss the difference between these odds formats.
Fractional odds are the ratio of the amount of won to the stake. For instance, a £100 bet on Ryan Bader to win at odds of 2/1 means your £100 stake will secure a profit of £200 for a return of £300.
Decimal odds represent the amount you win for every €1 wagered. For instance, a €100 bet on Ryan Bader to win at odds of 3.00 means you will receive a total of €300 if he wins the fight.
American odds contain either a positive (+) or negative (-) sign. Positive odds indicate the amount you would win for every $100 staked, while negative odds indicate the amount you must bet to win $100. For instance, Bellator betting odds for a light heavyweight grand prix final may price Ryan Bader (-150) as the overwhelming favourite to beat Vadim Nemkov (+300).
Fortunately, online betting sites make it easy for you to switch between these different odds format.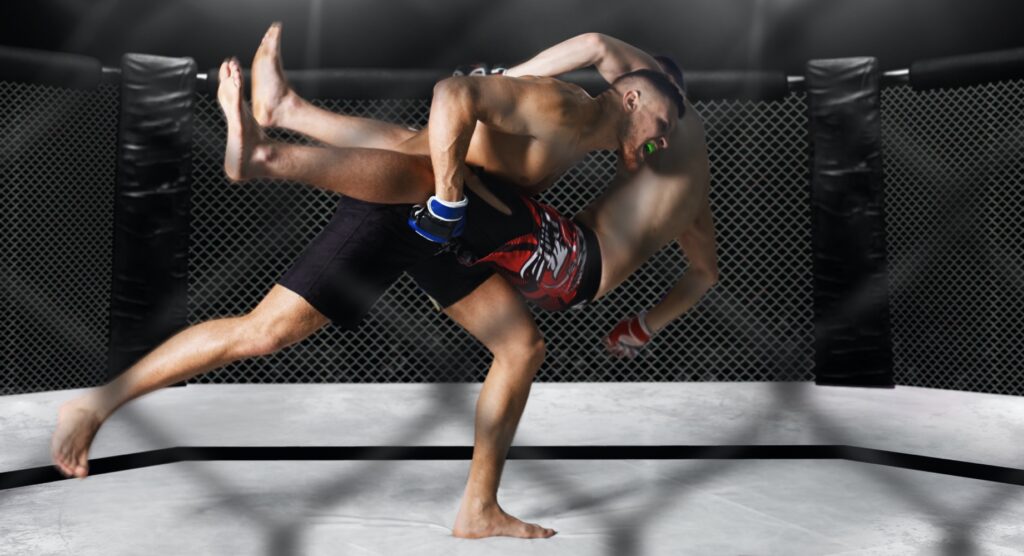 Most Common Bellator Betting Markets
If you've bet on MMA before, then you'll know that there is a limited number of betting markets. The good news is that there's an option for everybody who loves the full-contact combat sport. You can bet on everything from who will win the fight to how they'll win and even which round they'll win.
Here are the four most common Bellator betting markets:
To Win Fight
To Win Fight
The name of this bet says it all. You are simply predicting who you think will win the fight. For instance, you might bet on Cris Cyborg to defeat Leslie Smith. If she wins, you win.
What happens if the fight ends in a rare draw, we hear you ask? The best Bellator betting sites will give you a full refund, but make sure you read the site's terms and conditions to ensure you know exactly what will happen.
Fight Outcome
Fight Outcome
This is where Bellator betting starts to get very exciting. You can lock in generous Bellator betting odds by predicting the method of victory.
Will the fight be won by a decision or technical decision? Perhaps you think a KO, TKO, DQ or submission is more likely? Gaze into your crystal ball and take advantage of the fight outcome market.
Round Betting
Round Betting
Feeling ambitious? Then why not predict which fighter will win and which round the fight will end. Remember that non-championships are scheduled for three rounds, while title fights are scheduled for five rounds.
It's a great bet to make if you're backing a knockout artist and expect them to get the job done early.
Total Rounds
Total Rounds
The total rounds market is another excellent way to bet on Bellator. Betting sites set over/under odds for each round, such as over/under 1.5 rounds.
This means you're betting on whether the fight will last over or under the midway point of the second round. If a fight ends before 2:30 of round three, it will be marked as under, whereas anything after that time will be classified as over.
Bellator Betting Tips to Help You Win
Although we have a dedicated MMA betting tips section where we often post Bellator betting predictions, our experts would like to conclude this guide by sharing a few tips to help you win.
Find the Best Bellator Betting Odds
Find the Best Bellator Betting Odds
Why bet on Ryan Bader to defeat Vadim Nemkov at odds of 3.00 when you could lock in 4.00 elsewhere? It pays to shop around for the best Bellator betting odds, so we suggest creating an account with multiple sites and comparing odds for every fight you wish to bet on to ensure you get the best price possible.
Styles Make Fights
Styles Make Fights
A fight between two wrestlers may increase the likelihood of a submission win and the fight going deep. In contrast, two knockout artists entering the cage often leads to a brutal finish and an early night. You can take advantage of Bellator betting odds by doing some research and predicting how the fighters will match up when they enter the cage.
Head Over Heart
Head Over Heart
Never let your head rule your heart when it comes to Bellator betting. Lyoto Machida may be your favourite fighter on the planet, but he is past his prime and it's unlikely he would hang with the likes of Ryan Bader and Vadim Nemkov. Unless the Bellator betting odds were outrageous, it might be best to watch the fight without placing a bet in this instance.
Follow Fighters on Social Media
Follow Fighters on Social Media
Bellator fighters give fans an insight into their lives on social media networks such as Facebook and Twitter. Whether it's a training clip or a selfie, their posts can give you an insight into how their fight camp is going. Is the fighter looking in the shape of their life? Or are they too busy attending events to take training seriously?
Bet on the Latest Bellator Fights
Excited to watch elite fighters compete in the circular cage? Then why not join our top-rated Bellator betting site and back your favourite fighters to win?
FAQs
Can you bet on Bellator?
Yes! Our
Bellator betting guide
contains everything you need to know about betting on the second biggest MMA promotion in the world. We cover everything from how and where to bet on Bellator online to common betting markets and we even share Bellator betting tips to help you win.
Is betting on Bellator like betting on UFC?
Yes, it is. Most online betting sites list Bellator and UFC in their MMA section. By selecting Bellator, you can view the latest betting markets and odds for upcoming events. UFC betting works in the same way, and it's the same for other MMA promotions such as ONE Championship, KSW, and Cage Warriors.
What makes a great Bellator betting site?
We take many factors into consideration when reviewing the best Bellator betting sites. We only give our seal of approval to sites that offer competitive betting odds, a wide range of betting markets, generous welcome offers, and a long list of payment methods to ensure you have a great experience.
Q.
How can I find the best Bellator betting odds?
A.
Our recommended betting sites offer competitive odds on every Bellator fight. While other sites may offer odds of 1.60 on a fighter winning, the sites we recommend are more likely to offer odds of 1.70. You will always get the best price possible when you bet with the sites listed on this page.