The Best NCAAF Betting Sites
College football is an American institution – so is betting on it. NCAAF betting is one of the most exciting things in all US sports, and it offers great opportunities to beat sportsbooks. There are many NCAAF betting sites, so we've done the research to bring you the top options.
Choose your favourite from the list below, claim your bonus and bet on the latest NCAAF fixtures – or continue reading our expert guide to find out more.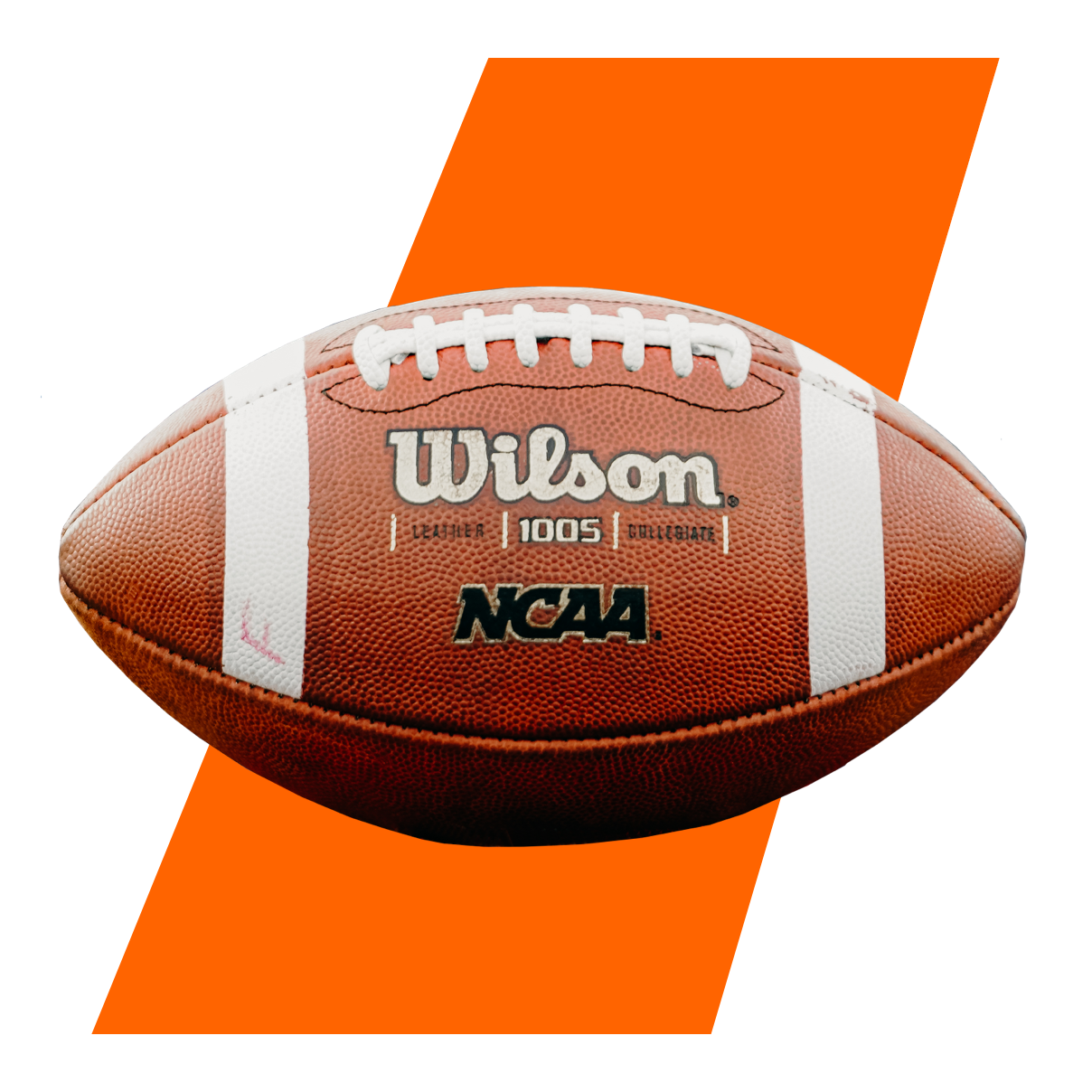 Best Online Sportsbooks for NCAA Betting 2023
What Do We Look For in NCAAF Betting Sites?
There an ever-growing number of NCAAF betting sites that offer lines on college football. However, they're not all made equal. That's why we've studied the market and brought you the cream of the crop. But what makes these the NCAAF's best betting sites? They all scored highly on the factors below:
Everybody loves a freebie but sometimes bonus offers from NCAAF betting sites leave a lot to be desired. Lots of sites grab your attention with a huge offer but when you scratch beneath the surface, it's not worth taking. That's why we only bring you offers from NCAAF betting sites that are lucrative but that also have great terms and conditions.
It's important to have peace of mind whilst using NCAAF betting sites. That's why we only recommend ones that are fully licensed and have strict security and encryption to keep your funds and personal information safe.
You want to get the best NCAAF lines possible on any game. Some NCAAF betting sites are much better across the board though. Why choose a site which has the best odds on one of 50 games in a weekend? We only recommend sites that consistently outperform the competition on all college football games.
College Football Betting Markets
Those familiar with NFL betting will find themselves right at home with NCAAF betting. Nearly all the betting markets available for the pro game will be available to college football bettors. However, there are a few key differences.
Spread Betting
Spread Betting
Point-spread wagering works the same way as it does in the NFL, although bettors will see much larger point spreads in college. Double-digit point spreads happen in the NFL, but they are rare. In college football, large double-digit spreads happen every week.
The reason for this is the vast talent disparity. The early part of the college schedule is filled with "cupcake" games for the top-ranked teams. Essentially, this is preseason for the big conference powerhouses.
There will be plenty of close matchups on the schedule as well, but large point spreads are extremely common, week in and week out.
Totals Betting
Totals Betting
Totals will also be considerably larger. Talent disparity also plays a part in this, but there are two crucial rule changes that contribute to more points being scored.
The game clock in college stops whenever a team gets a first down, which means more overall plays on offense. Second, players only need to get one foot in bounds when catching the football, compared to both feet in the pros.
NFL totals can be as low as 35 points, but are usually in the mid-40s. The biggest totals in the NFL usually top out at around 55 points. With NCAAF betting, totals go much higher. There are regularly games in the 70s.
Other NCAAF Betting Markets
Other NCAAF Betting Markets
For other NCAAF betting markets, there is no difference in how they work compared to the NFL.
Parlays, teasers, pleasers and other bets have the same odds. Player and team props will be less readily available compared to NFL markets, but are provided for most games. The more popular the game, the more markets available. The same goes for live betting.
NCAAF Betting Strategy – Knowledge Is Power
There's an excellent reason why betting limits for college football are lower than the pros. It's because oddsmakers have a tougher time handicapping these games compared to the NFL. One of the main reasons is because it's extremely hard to follow hundreds of teams and dozens of conferences.
The best betting sites will have a much better bead on games where two highly ranked teams face-off, but their knowledge of smaller conferences and schools will be lacking. Soaking up all you can in regards to NCAAF betting will help you tremendously, provided you understand basic line shopping and can spot inefficient markets.
There's a lot more value in understanding weak teams, compared to high-profile or highly ranked schools (of course this has value as well). Understanding teams' weaknesses and strengths on both sides of the ball can be extremely helpful and a way to look at the game beyond the box score in comparison to the betting line.
Beware of Road Favorites
Beware of Road Favorites
College football stadiums are terrible environments for opposing teams. They're usually larger than professional football stadiums and have more passionate fans. The massive student sections are full of college kids who have been drinking for hours before kickoff. There are few more intimidating environments in all of sports.
Home-field advantage is very real, particularly when it comes to college sports. You're not "getting one over" on the oddsmakers when you take road favorites. This is even more true when rivals face off or in critical conference games. If anything, bettors should be looking to bet underdogs.
Statistics Aren't As They Seem
Statistics Aren't As They Seem
One of the major pitfalls for NCAAF betting is taking college statistics and weighing them like those of professional football. The statistics are the same, but they carry a lot more weight in the NFL.
For instance, win and loss records can be extremely deceiving. A team that is playing poorly could easily roll through their non-conference schedule with no issues, and with a 4-0 record. However, a team from a lesser conference might go 1-3, but play well in comparison to their competition.
It's vital that bettors consider the strength of the opponents that a team plays, and not just their overall record when evaluating future matchups. The same can be said for rushing and passing yards, overall ranking, and offensive and defensive rankings.
College football analysts will often point out that a team has the "10th best offense in the nation" or the "50th ranked defense." These statistics are meaningless without context. A top-ranked team that averages just 5.0 yards per rush against a weak non-conference team has performed poorly. A team with a top-ranked offense doesn't have much meaning if the caliber of its opponents aren't any good.
Be Selective
Be Selective
Unlike the NFL, which offers the fewest betting opportunities of any major sport, the NCAAF betting slate is jam-packed with action. There are at least 30 games on Saturdays and many more throughout the week.
For those who take the time to handicap the slate, there are plenty of opportunities to be found. It's fine to bet a dozen or more games if there is value in the lines, but wagering on every number under the sun will get bettors killed. Use your knowledge of the teams and movement of betting markets on finding the most profitable selections.
NCAA Football Season and Playoffs
The NCAA Football season kicks off in early September. The season is 13 weeks long, but each team also has a bye week. The season ends at the beginning of December, as colleges break for the winter holidays. In the latter part of December, the Bowl Season begins.
The Bowl games culminate with the start of the College Football Playoff. Usually, the four teams competing for a title will play around New Year. The winners will go on to compete in the CFP National Championship, which is held in January.
College football offers bettors a much larger slate than a typical NFL week. More than 50 games are played every week, and that's just Division I-A schools. Lower divisions, such as the Football Championship Subdivision (FCS), will also be typically available for betting. Division II and Division III games almost always won't be accessible for wagering, save for their championships games.