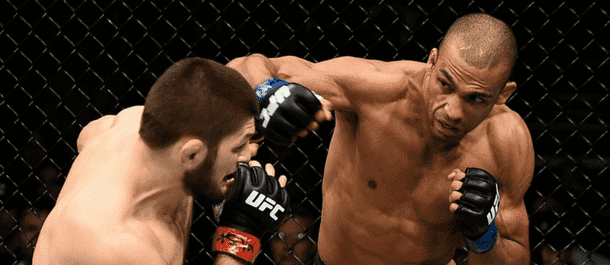 Atlantic City, New Jersey – Sunday, April 25 – 12:30 am (ET) / 4:30am (GMT)
While Edson Barboza vs. Kevin Lee might not have that 'big-fight feeling' that Dustin Poirier vs. Justin Gaethje had, it's still expected to be a significant lightweight clash between two very entertaining mixed martial artists.
Edson Barboza will look to return to winning ways after suffering a brutal defeat at the hands (fists) of Khabib Nurmagomedov at UFC 219. It was a rough outing for Barboza, who was continually taken down to the ground and beaten up by the undefeated Russian. If anything, though, Barboza proved that he has tremendous determination and willingness to continue even during the depths of a one-sided fight.
The defeat snapped a three-fight winning streak for Barboza. He had previously made his way past Anthony Pettis, Gilbert Melendez, and then Beneil Dariush all in fine form. Now, Barboza is planning to avoid his first-ever two-fight skid.
Kevin Lee scored a big-time matchup with Tony Ferguson at UFC 216 after running through five consecutive opponents in the UFC. Was it too much, too soon, for the 25-year-old? Maybe. But he proved that he could hang in there with even the best of the division as he took Ferguson down to the mat and pummeled him as the first round came to an end. However, a case of staph infection seemingly caused Lee to fatigue greatly in the second and third round, and he eventually was overwhelmed by Ferguson. He now looks to get back on track and climb his way up the lightweight rankings.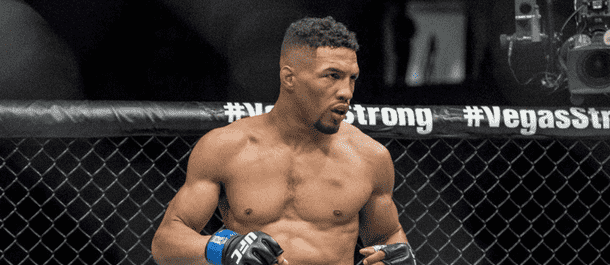 Fight Breakdown
Here's yet another example of brilliant UFC matchmaking.
Barboza, who was renowned for his exceptional takedown defense, was last tested against the best grappler in the division and was taken down time after time. Now, he'll find himself against Lee, who is also a ferocious takedown artist with superb back-control and effective ground and pound.
For Lee, he's been tested on the feet recently (the Francisco Trinaldo fight comes to mind) and will need to find a way to enforce his takedowns against Barboza.
Barboza is absolutely terrifying while the fight remains standing. He has smooth lateral movement and can quickly scoot in and out of range before landing crisp punches and some of the best kicks in the UFC's entire roster. His switch kick is lightning-fast and it seems almost impossible for an opponent to appropriately defend in time. Lee will have his work cut out for him as long as this one remains standing. Of course, Lee does have his strengths on the feet, however, and he is a particularly good boxer who lands at range with straight shots down the middle. But, it's clear that Lee's greatest advantage during this fight will come once he has taken Barboza down to the ground.
Can he get him there?
Well, it's going to be more difficult than many expect. Lee isn't particularly threatening when he shoots in for a takedown from range. Instead, most of his takedowns come during scrambles or from knockdowns or slips during flurries and ferocious exchanges of strikes. He'll follow up and latch onto his opponent to ensure they are unable to get back on their feet. If he sees an opportunity to take the back, he'll dig the hooks in and look for the rear-naked choke; in fact, that's probably Kevin Lee's greatest path to victory here against Barboza.
Most likely, however, Barboza might piece him up from a distance and continually evade the takedown attempts of his adversary.
Betting Market
Surprisingly, the bookmakers currently have Edson Barboza as an underdog but are expecting the fight to last the distance.
At the moment, the best odds for Edson Barboza are at BetOnline, where you can find him at 2.13Bet €100 to win €213113/100Bet £100 to win £213+113Bet $100 to win $2131.13Bet HK$100 to win HK$2131.13Bet Rp100 to win Rp213-0.8850Bet RM100 to win RM213.
If you're looking to bet on Total Rounds, the odds are at 1.80Bet €100 to win €1804/5Bet £100 to win £180-125Bet $100 to win $1800.80Bet HK$100 to win HK$180-1.25Bet Rp100 to win Rp1800.8000Bet RM100 to win RM180 that this one doesn't last the distance.
Betting Play
I can see Edson Barboza punishing Kevin Lee on the feet and either stopping this one in the second or third round or taking it to the scorecards.
The best bet here is to take Edson Barboza at underdog odds and cover all bases.
Best Bet: Edson Barboza to win 2.15Bet €100 to win €21523/20Bet £100 to win £215+115Bet $100 to win $2151.15Bet HK$100 to win HK$2151.15Bet Rp100 to win Rp215-0.8696Bet RM100 to win RM215 at BetOnline
Edson Barboza
Kevin Lee
UFC Fight Night 128