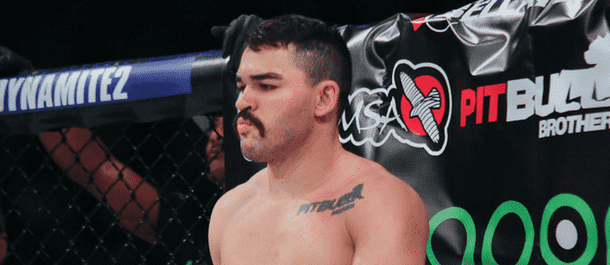 Patricky Freire vs. Derek Campos
Friday, February 16 – 10:30 pm ET / 3:30 am GMT
Patricky Freire and Derek Campos will clash at Bellator 194 after accumulating decent winning streaks.
Patricky Freire is confident that he should be fighting for a championship after consecutive wins against Josh Thomson and Benson Henderson. Speaking to MMAJunkie, he declared: "I want to keep winning. I want to demonstrate that I have what it takes to be the next champion. I want the fans to start asking the promotion." After losing to Michael Chandler in a clash for the vacant lightweight title back at Bellator 157, it's clear that Freire has had to work his way back to the top of the division before Scott Coker and the Bellator team offer him another chance to win gold.
Derek Campos remains incredibly underrated despite picking up big wins against Melvin Guillard, Djamil Chan, Derek Anderson, and Brandon Girtz, respectively. With a 19-6 record and a tendency to be involved in brilliant back-and-forth fights, Campos is now edging closer toward a shot at the Bellator lightweight title.
Betting Market and Prediction
Patricky Freire has hands of stone and can seriously put people out with ease. He'll be matched up with Campos, who is relatively easy to tag with punches (note his involvement in two memorable fights recently). As much as Campos may have a chance in this one, it's hard to go past Freire.
The oddsmakers agree and you can find Freire as a moderate betting favorite at all outlets. His value seems to be decreasing as we get closer to the event, but we can still find him at 1.43Bet €100 to win €14343/100Bet £100 to win £143-233Bet $100 to win $1430.43Bet HK$100 to win HK$143-2.33Bet Rp100 to win Rp1430.4300Bet RM100 to win RM143 with BetOnline to win.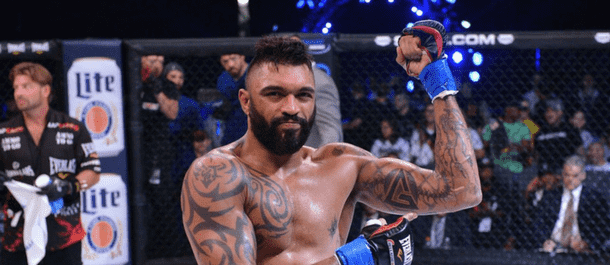 Liam McGeary vs. Vadim Nemkov
Friday, February 16 – 10:00 pm ET / 3:00 am GMT
Liam McGeary will take a step down in competition as he matches up with the still-dangerous Vadim Nemkov at Bellator 194.
Liam McGeary is still a force to be reckoned with at the age of 35. He's been on a slight downward trend lately after losing two of his last three contests. This bad form put an end to his dominance in the light heavyweight division as he remained undefeated through the first nine fights of his career.
Vadim Nemkov is a striker who has won all three of his last fights. He's competed all over the place and picked up wins in Rizin, Fight Night Global, and now Bellator in his last outing.
Betting Market and Prediction
Liam McGeary is incredibly happy to be involved in a striking-focused matchup now after being matched up with grapplers more often than not. The matchup is quite a favorable one for him, as well. He's got an excellent long-range striking game and decent submission skills to go with it as well.
We recommend taking McGeary to win at odds of 1.83Bet €100 to win €18383/100Bet £100 to win £183-120Bet $100 to win $1830.83Bet HK$100 to win HK$183-1.20Bet Rp100 to win Rp1830.8300Bet RM100 to win RM183 with BetOnline.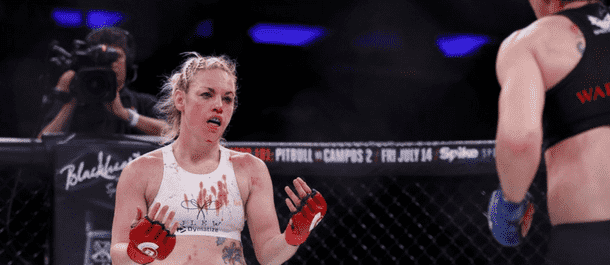 Heather Hardy vs. Ana Julaton
Friday, February 16 – 9:30 pm ET / 2:30 am GMT
Always exciting Heather Hardy will battle Ana Julaton in an exciting women's flyweight fight at Bellator 194.
Heather Hardy has quickly become one of the most popular women in the sport of mixed martial arts. It's a fascinating achievement from Hardy and Bellator considering that the UFC has mostly had a monopoly on all the female stars of the sport. Hardy has broken into the mainstream with her wealth of striking experience, charming (yet killer) attitude, and her involvement in brilliant fights so far in her career.
Ana Julaton swapped over to Bellator from ONE Championship late last year. She went 2-2 during her time with the Asian promotion and mostly involved in tight decision fights. In her organizational debut at Bellator 185, Julaton lost a split decision to Lisa Blaine. She'll look to snap a two-fight skid this weekend.
Betting Market and Prediction
Heather Hardy draws a lot more attention than her actual skillset probably should. There's nothing wrong with that, she's a very marketable athlete, but it just means that the media, public, and maybe even the bookmakers are quick to jump on board and back her even when it's not the right time.
This might not be the right time. Hardy might have a slight boxing advantage, but Julaton has had more experience as a mixed martial artist. If there's any significant disparity between these two, it's that Julaton could work Hardy on the ground – maybe…
Julaton might just be an excellent bet at odds of 3.85Bet €100 to win €38557/20Bet £100 to win £385+285Bet $100 to win $3852.85Bet HK$100 to win HK$3852.85Bet Rp100 to win Rp385-0.3509Bet RM100 to win RM385 with BetOnline.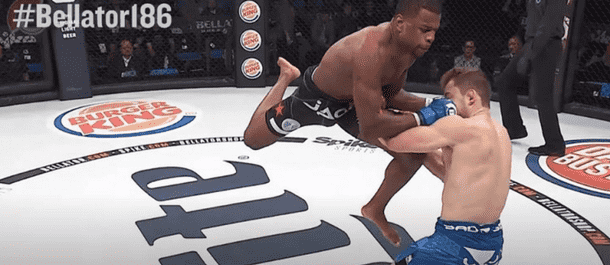 Tywan Claxton vs. Jose Antonio Perez
Friday, February 16 – 9:00 pm ET / 2:00 am GMT
The rising Tywan Claxton will look to make it two in a row against Jose Antonio Perez this weekend.
Tywan Claxton burst onto the scene when he knocked out Jonny Bonilla-Bowman with a spectacular flying knee at Bellator 186 in November. It was an impressive performance by Claxton who scored one of the most memorable knockouts in any professional MMA debut. It was a satisfying way to start his career after a faultless amateur career that saw him undefeated after seven fights.
Jose Antonio Perez is the man who is given a chance to spoil the Claxton party this weekend at Bellator 194. Perez's record is quite the contrary of Claxton, as he has yet to experience major success and entered MMA unsuccessfully after a 1-3 amateur career.
Betting Market and Prediction
Let's face it, Bellator like to give their young studs an easy start in their careers and this is no exception. Perez should be no match for Claxton and it will just be a matter of how and when Claxton will get the victory against his below-standard opponent.
There are no odds on Tywan Claxton vs. Jose Antonio Perez just yet, but I can't imagine there will be any value in betting on Claxton in this contest.
Instead, if there is close to 2.00Bet €100 to win €2001/1Bet £100 to win £200+100Bet $100 to win $2001.00Bet HK$100 to win HK$2001.00Bet Rp100 to win Rp2001.0000Bet RM100 to win RM200 odds (or better) on the fight ending in under 1.5 rounds, that could be the bet to make.
Betting Plays
Patricky Freire vs. Derek Campos
Patricky Freire to win: 1.43Bet €100 to win €14343/100Bet £100 to win £143-233Bet $100 to win $1430.43Bet HK$100 to win HK$143-2.33Bet Rp100 to win Rp1430.4300Bet RM100 to win RM143 at BetOnline
Liam McGeary vs. Vadim Nemkov
Liam McGeary to win: 1.83Bet €100 to win €18383/100Bet £100 to win £183-120Bet $100 to win $1830.83Bet HK$100 to win HK$183-1.20Bet Rp100 to win Rp1830.8300Bet RM100 to win RM183 at BetOnline
Heather Hardy vs. Ana Julaton
Ana Julaton to win: 3.85Bet €100 to win €38557/20Bet £100 to win £385+285Bet $100 to win $3852.85Bet HK$100 to win HK$3852.85Bet Rp100 to win Rp385-0.3509Bet RM100 to win RM385 at BetOnline
Bellator 194
Derek Campos
Patricky Freire