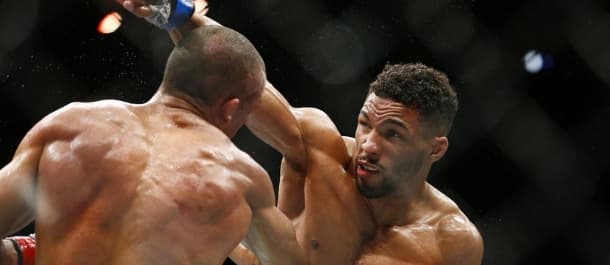 The UFC's final FOX show will air this weekend from Milwaukee, Wisconsin.
Titled UFC on FOX 31, the event will see lightweight fighters Kevin Lee and Al Iaquinta engage in the main event in what is a rematch of a fight from February 2014.
The co-main event features another fantastic 155-pound contest between the rising Dan Hooker and Edson Barboza. We've gone ahead and left our best bets for the UFC on FOX 31 main card in a separate article that you can read here.
We're ready to dive into the details of this main event and break down Kevin Lee vs. Al Iaquinta before bringing you the best odds and bets for this fight.
Kevin Lee is one of the most highly-rated lightweight fighters on the UFC. Many fans and analysts also believe he has the best chance of defeating current UFC lightweight champion, Khabib Nurmagomedov. An impressive five-fight winning streak through 2016 and 2017 helped him earn an interim title fight with Tony Ferguson at UFC 216. Despite an impressive opening round, that fight wouldn't go Lee's way, and he was submitted by a triangle choke in round two.
Lee has only entered the cage once since that day and managed to give Edson Barboza a major beatdown inside the cage at UFC Fight Night 128. "The Motown Phenom" used his wrestling superiority to take the fight to the ground and crush the Brazilian with strikes.
Al Iaquinta is another lightweight who is recently coming off a title shot in the division. Stepping up on extremely late notice, Iaquinta took his chances against Nurmagomedov in a UFC Lightweight Championship Bout in April. The 31-year-old lasted all five rounds with the current champion and managed to defend many of the Russian's takedowns through the middle and late rounds. That defeat would snap a five-fight winning streak for Iaquinta, who was undefeated since mid-2014.
Interestingly, Iaquinta has had just 7 fights since meeting Kevin Lee in February 2014, whereas Lee has entered the cage 12 times.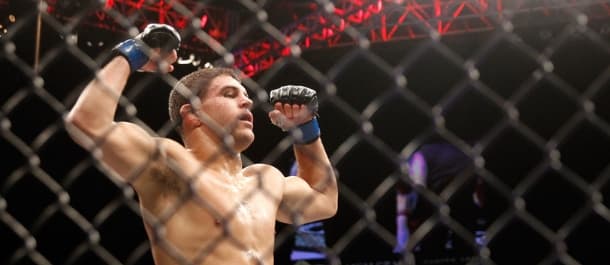 Fight Breakdown
A lot has changed since Kevin Lee, and Al Iaquinta first met in the UFC.
It was Lee's debut fight with the promotion after an impressive 6-0 run in the regional circuit. Iaquinta tagged Lee with a stiff left-hand punch early in the first round and sent him to the mat. That was enough to win the first five minutes.
In the second round, a well-timed takedown from Lee allowed him to take the back of Iaquinta and secure a body triangle. Lee maintained this position for the entire round while attempting to lock in the rear-naked choke and finish the fight. Despite a handful of close encounters, Iaquinta managed to survive to see the third round.
In the final round, Iaquinta put his foot on the pedal and increased his output significantly enough to win the round and a unanimous decision victory.
In the years that have passed, though, we've seen Kevin Lee develop into an excellent boxer with devastating long-range punches as well as an improved ground game. Arguably his most notable improvement before this fight is his striking defense which has seen him not be tagged by some of the same shots that Iaquinta hit him with the first time.
And if the Nurmagomedov fight proved anything about Iaquinta, it's that his takedown defense is still as good as ever. Stuffing single leg takedowns (a Kevin Lee specialty), as well as avoiding dangerous double-leg takedowns, Iaquinta operated at a safe distance and kept himself off the mat for large portions of the fight.
This could prove to be a major factor in this fight with Lee, whose best work comes on the mat. If Iaquinta can force Lee to take bad takedown opportunities, Lee will end up standing at close range with Iaquinta and will be in danger of Iaquinta's heavy hands.
Lee's advantage is significant, however, and despite Iaquinta hanging on throughout the fight, we are expecting Lee to run away with a decision win.
UFC on FOX 31: Kevin Lee vs. Al Iaquinta
Saturday, December 15 – 11:30 pm (ET) / 3:30am (GMT)
Al Iaquinta
Kevin Lee
UFC on FOX 31