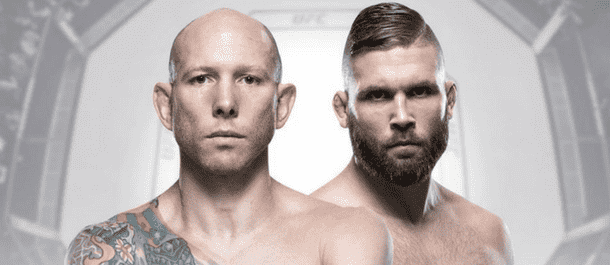 Orlando, Florida – Saturday, February 24 – 9:30 pm (ET) / 2:30am (GMT)
Josh Emmett vs. Jeremy Stephens is likely to be a very exciting battle that will slingshot one of these two right into title contention in the UFC's featherweight division.
Josh Emmett has pushed his way through the rankings in tremendous speed. In fact, it's hard to remember someone making quite the jump that he has in recent times. Emmett moved all the way up to #4 in the UFC's featherweight rankings after he knocked out Ricardo Lamas in the first round in December. What was most impressive about his performance, maybe, was that he took the fight on short notice and still performed superbly.
Jeremy Stephens still might be that brawler you're used to watching battle it out in the middle area of the UFC's rankings, but he's doing enough to make people consider just how high his ceiling is – again. After taking out Gilbert Melendez with devastating leg kicks over three rounds, Stephens took out the highly regarded youngster in Doo Ho Choi in January.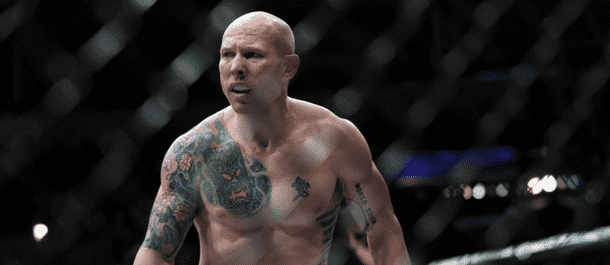 Fight Breakdown
This matchup is going to be especially intriguing for as long as Emmett and Stephens remain standing. Despite his reputation as a brawler, Stephens has been adding bits and pieces to his game that are making him even get the better of more technical strikers (like Doo Ho Choi). His attacks to the lower part of the leg have been a significant factor in each of his last two fights.
Emmett has always been on our radars because of his heavy punching power in the division. With his short and stocky frame, he dances around the outside of the Octagon before eventually stepping in at a strange angle in an attempt to overwhelm his opponent with a combination of strikes.
If this one does hit the mat, it's likely that it won't stay there for long considering the potential threats of each opponent. Stephens is strong in the clinch and can body his opponent's around, while Emmett is deceptively strong at stopping takedowns and also scrambling.
If Emmett hopes to win this contest, it will likely need to be a feat that is achieved earlier rather than later. If he can walk Stephens into a right-hand counter, it's likely he has enough stopping power to end his night. However, Stephens' diversity in his striking and his renewed ability to patiently pick away at his opponent means that he is likely to get the better of Emmett for as long as this one lasts.
Betting Market
Jeremy Stephens opened as the deserved betting favorite and has since moved from 1.77Bet €100 to win €17777/100Bet £100 to win £177-130Bet $100 to win $1770.77Bet HK$100 to win HK$177-1.30Bet Rp100 to win Rp1770.7700Bet RM100 to win RM177 to 1.67Bet €100 to win €16767/100Bet £100 to win £167-149Bet $100 to win $1670.67Bet HK$100 to win HK$167-1.49Bet Rp100 to win Rp1670.6700Bet RM100 to win RM167. Emmett, alternatively, can be found at odds of 2.50Bet €100 to win €2503/2Bet £100 to win £250+150Bet $100 to win $2501.50Bet HK$100 to win HK$2501.50Bet Rp100 to win Rp250-0.6667Bet RM100 to win RM250 in some cases.
The bookmakers aren't expecting an early finish and have set the 'Total Rounds' line at 3.5 rounds.
Betting Play
While the 'Method of Victory' odds aren't released at the moment, betting on Stephens by decision could provide excellent value to bettors.
For now, however, there is still some great value to be enjoyed. In particular, taking Stephens at his current odds is a smart play. If you're betting that way, make sure to get it now before the odds keep stretching out further.
Best Bet: Jeremy Stephens to win 1.95Bet €100 to win €19519/20Bet £100 to win £195-105Bet $100 to win $1950.95Bet HK$100 to win HK$195-1.05Bet Rp100 to win Rp1950.9500Bet RM100 to win RM195 at BetOnline
Jeremy Stephens
Josh Emmett
UFC on FOX 28