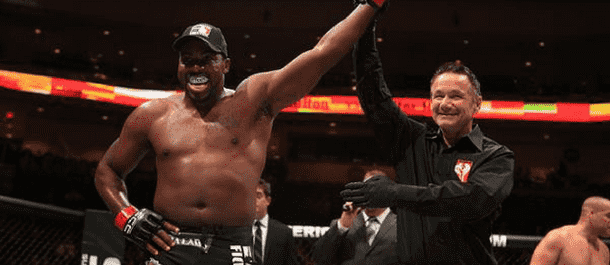 The UFC heads back to San Antonio, Texas, this Saturday, July 20, with a relatively stacked fight card that will air on ESPN in the United States.
The ESPN cards have been brilliant for fans of the UFC in 2019. Featuring the best fighters and exciting matchups, the promotion is dedicated to growing their fanbase by capturing the attention of casual sports fans.
This fight card will be headlined by Rafael dos Anjos vs. Leon Edwards. If you haven't done so already, make sure to read our dos Anjos vs. Edwards betting guide before proceeding to read our best bets for the rest of the main card.
If you're new here, we spend our weeks finding the best odds for every UFC main card fight and sharing our insight and analysis to help you make the best bets every weekend.
For this event, the best odds can be found at BetOnline and Bovada.
Aleksei Oleinik vs. Walt Harris
Saturday, July 20– 11:00 pm (ET) / 3:00am (GMT)
Aleksei Oleinik rose through the UFC's heavyweight rankings by strangling Mark Hunt, Junior Albini, and Travis Browne in the last few years. His run came to an end when Alistair Overeem stopped him in the first round in April. After losing to Overeem, Oleinik remains at #9 in the rankings before this fight.
He'll be up against Walt Harris, who has improved to #14 in the UFC heavyweight rankings after wins against Daniel Spitz and Sergey Spivak. Harris stopped Spivak in the first round in May and handed Spivak his first-ever defeat.
Aleksei Oleinik has showcased his somewhat-freakish ability to lock up otherwise low percentage submissions for the entirety of his career. When he joined the UFC, many thought that the higher quality of opposition would disable him from securing such inefficient chokes and submissions, but he's kept the momentum going with super-rare Ezekiel chokes and rear-naked chokes to score wins over ranked heavyweight fighters.
In a lot of ways, Oleinik requires a submission if he wants any hope of winning the fight. He's not a talented striker by any means and is unable to win fights on the feet. He also lacks high-level wrestling ability, so getting another fighter to the mat has proven difficult for him at times.
Fortunately, however, Oleinik seems to be able to initiate and control submission attempts even while standing in the clinch, and therefore, can be just as dangerous while standing. An unsuspecting opponent is a prime suspect for one of Oleinik's incredible chokes.
In this fight, however, Harris has all of the tools to make this a problematic 15-minutes (or less) for Oleinik. He has great takedown defense and will likely be able to stop Oleinik's ineffective double-leg takedowns for the course of the fight. If he can keep away from Oleinik's clinch, he has enough power in his hands to put an end to the Ezekiel choke master and score a stoppage win.
Bet on Walt Harris to win: 1.66Bet €100 to win €16633/50Bet £100 to win £166-152Bet $100 to win $1660.66Bet HK$100 to win HK$166-1.52Bet Rp100 to win Rp1660.6600Bet RM100 to win RM166 at BetOnline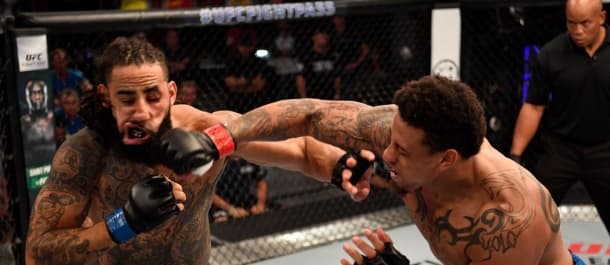 Greg Hardy vs. Juan Adams
Saturday, July 20– 10:30 pm (ET) / 2:30am (GMT)
Greg Hardy's arrival to the UFC has come with plenty of controversy. Entering the promotion with a history of domestic violence, Hardy has since stated that he's committed to winning fights instead of trying to 'win people over.'
Through his short MMA career, Hardy has looked decent enough for an inexperienced fighter. He's now 4-1, and his lone defeat was a disqualification after he connected with an illegal knee to a downed opponent.
Juan Adams is the man facing Greg Hardy this weekend, and he's expressed his intentions in wanting to fight the ex-NFL star for a long time now. Adams believes that Hardy doesn't belong in the UFC and wants to be the one to send him packing. "The Kraken" is now 5-1 in his career and 1-1 in the UFC.
Juan Adams is Greg Hardy's most skilled opponent to date, but that doesn't automatically mean he's an immediate threat to the heavy-hitting ex-NFL star.
For the first time in Hardy's UFC career, he's the underdog in the lead-up to the event. Adams has the potential to defeat Hardy, but we're not quite sure he has that much value at these odds.
Adams' defense is somewhat questionable, and that's the last thing you want to hear about someone who's about to face Hardy. Hardy's actual punching power may be a little overrated right now, and it's also what he relies on to win fights.
Many feel that Adams may be able to secure takedowns and pin Hardy down to the mat and that's a clear path to victory for the betting favorite in this fight. However, that's a reasonably significant assumption to make considering Hardy's athleticism and rapid improvements that are being made while training with the squad at American Top Team.
Adams is filled with confidence, and that may just lead to him standing and trading with the explosive heavyweight, and that may just be a recipe for disaster.
Bet on Greg Hardy to win: 1.98Bet €100 to win €19849/50Bet £100 to win £198-102Bet $100 to win $1980.98Bet HK$100 to win HK$198-1.02Bet Rp100 to win Rp1980.9800Bet RM100 to win RM198 at BetOnline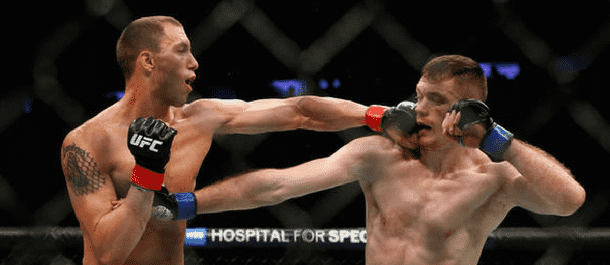 James Vick vs. Dan Hooker
Saturday, July 20– 10:00 pm (ET) / 2:00am (GMT)
James Vick vs. Dan Hooker is a high-level lightweight fight that many may overlook due to its placement on the card this weekend.
This time last year, Vick and Hooker were both regarded as legitimate contenders and potential threats to those sitting near the top of the UFC's lightweight division. Recent defeats, however, have seen many fans change their perspectives.
Vick enters this fight after back-to-back losses to the super-tough Justin Gaethje and Paul Felder. He's now 9-3 in the UFC after almost six years of fighting with the promotion.
Hooker had his four-fight winning streak snapped by Edson Barboza in his last fight. He has looked impressive since moving up to lightweight from featherweight but was eventually overwhelmed by Barboza's outstanding work to the body and crumbled in the final round.
An interesting fight for both fighters and a situation that is a little unusual for both of them. Dan Hooker was an extremely tall fighter for featherweight and moved up to lightweight now where he's still quite tall for the division, but his usual tactics and techniques aren't quite as effective.
As a taller fighter, Hooker was able to stick on the outside and catch others as they moved forward into range. Standing at 6-foot, he still has a height advantage over many in the lightweight division, but not against James Vick, who stands at 6-foot-3 and weighs in at 155 pounds.
In this case, Vick may have all of the advantages when the two are fighting at range and the statistics back up this belief. Hooker absorbs close to two more significant strikes per minute and he defends just 54% of all incoming strikes compared to Vick's 61%.
This fight is Vick's to lose.
Bet on James Vick to win: 2.10Bet €100 to win €21011/10Bet £100 to win £210+110Bet $100 to win $2101.10Bet HK$100 to win HK$2101.10Bet Rp100 to win Rp210-0.9091Bet RM100 to win RM210 at Bovada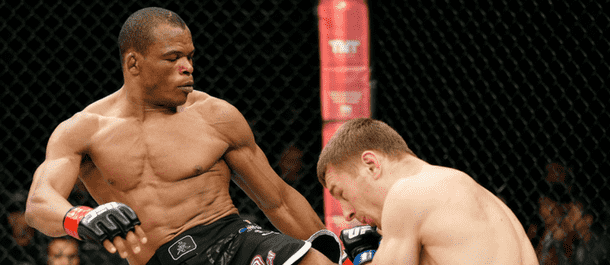 Alexander Hernandez vs. Francisco Trinaldo
Saturday, July 20– 9:30 pm (ET) / 1:30am (GMT)
Another set of dangerous lightweight fighters will battle it out near the start of the UFC on ESPN 4 main card.
Alexander Hernandez looks to maintain his spot in the UFC's rankings when he faces Francisco Trinaldo this weekend. Hernandez shot up into the lightweight elite in just one fight after he defeated Beneil Dariush by first-round knockout. He backed it up with a win over Olivier Aubin-Mercier only to then be stopped by Donald "Cowboy" Cerrone in his next fight.
Trinaldo hasn't competed since late last year. At UFC Fight Night 137, Trinaldo stopped Evan Dunham in round two with a knee to the liver. This fight represents a chance to jump up into the lightweight rankings and overtake Hernandez if he can come out on top.
The betting lines for this fight have been all over the place. Hernandez opened up at close to 1.67Bet €100 to win €16767/100Bet £100 to win £167-149Bet $100 to win $1670.67Bet HK$100 to win HK$167-1.49Bet Rp100 to win Rp1670.6700Bet RM100 to win RM167 at all sites but has since moved out to the point where there is not a lot of value by taking his side anymore.
Bettors likely feel that Hernandez's pressure and aggressive style could overwhelm Trinaldo in the first round. Hernandez's offensive output is good enough to trouble most fighters in the lightweight division on any given night, but it's not a consistent, reliable approach that has us wanting to back him with confidence at odds like these.
Trinaldo appears to be the better striker and will almost surely wallop Hernandez with some heavy shots. If these shots land with the type of power we've come to expect from Trinaldo over the years, we'll surely see Hernandez take his foot off the pedal and look to be more cautious as he marches forward. But when Hernandez isn't rushing forward, he isn't as dangerous.
This fight is much closer to 50/50 than many are anticipating. We'll be backing Trinaldo's side at UFC on ESPN 4 in what may be the best underdog bet of the weekend.
Bet on Francisco Trinaldo to win: 2.60Bet €100 to win €2608/5Bet £100 to win £260+160Bet $100 to win $2601.60Bet HK$100 to win HK$2601.60Bet Rp100 to win Rp260-0.6250Bet RM100 to win RM260 at Bovada
Best Bets for UFC on ESPN 4
Aleksei Oleinik
UFC on ESPN 4
Walt Harris