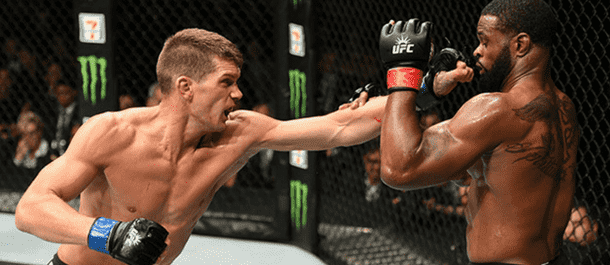 Stephen Thompson vs. Anthony Pettis is a strange matchup, but that doesn't mean it's not a good one.
At UFC Fight Night 148 in Nashville this weekend, Thompson and Pettis will collide in a five-round main event. The welterweight matchup is a totally unexpected one, with Thompson being a two-time former title challenger in the division, as well as Pettis being a former lightweight champion with the UFC.
It'll be the first time that Pettis makes the jump up to the 170-pound division (moving up 15 pounds), and a win will see him leapfrog a talented list of contenders.
Also on the card this weekend is a co-main event heavyweight battle between Curtis Blaydes and Justin Willis. Jussier Formiga and Deiveson Figueiredo will also throw down in a flyweight bout, while the highly-regarded Maycee Barber will return to the cage.
For now, let's break down Thompson vs. Pettis to uncover the best bets and plays for this weekend.
After winning just one of his last four contests, Stephen Thompson has stumbled near the finish line after not that long ago working up a brilliant seven-fight winning streak. Those wins earned him a shot at the champion, Tyron Woodley, but Thompson wasn't able to capture the belt from him in two consecutive attempts.
After those battles with Woodley, Thompson returned to winning ways with an impressive victory against Jorge Masvidal. Then, matched against another top contender in the division, Darren Till, Thompson lost a controversial unanimous decision in London. Despite these recent efforts, Thompson has remained competitive in every fight and has walked away without much damage.
Against him this weekend is a fighter who has been involved in war after war. Anthony Pettis steps up to welterweight after a 'Fight of the Year' contender in 2018 with Tony Ferguson. Pettis battled the highly-rated lightweight fighter for two rounds, and managed to drop Ferguson at one stage, but couldn't keep the momentum going in the second round and was eventually forced to retire after breaking his hand in round two.
Not long before then, Pettis was defeated by Dustin Poirier in a fantastic three-round battle in November 2011. Poirier's now competing for the UFC Interim Lightweight Championship in April against Max Holloway, who Pettis was also recently defeated by. Mixed in with these defeats are a couple of impressive victories, including a notable triangle-armbar submission against Michael Chiesa and a unanimous decision against Jim Miller.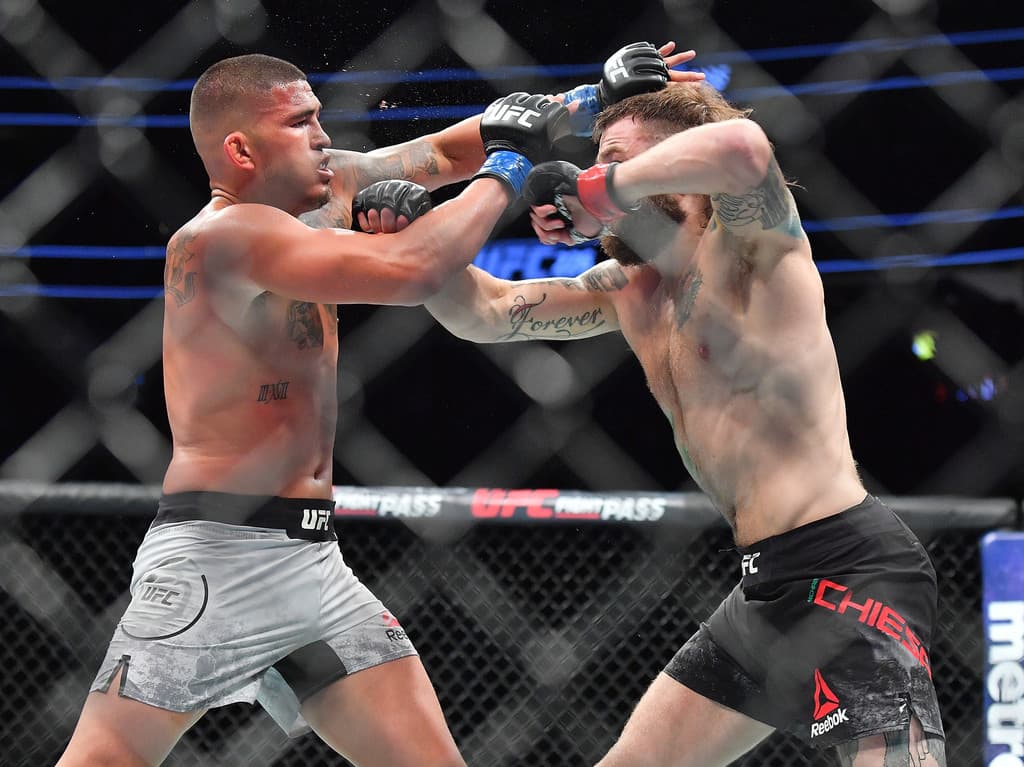 Fight Breakdown
Although this fight is almost guaranteed to be interesting, it might not be the most exciting.
Stephen Thompson does all of his best work from long-range. He expertly manages the distance of the fight and circles left and right to disrupt the offensive output of his opponent while also looking for opportunities to land his own blows. Whether it's a damaging side kick to the body or a straight cross to the head, Thompson's always ready to fire.
His point karate/kickboxing style of fighting is notoriously tricky and frustrating for opponents. Rather than merely walking forward and exchanging blows – like a Justin Gaethje-type – "Wonderboy" rarely ever puts himself in a position to be hit and therefore doesn't take much damage as a result. If Thompson didn't have such a fantastic arsenal of strikes, including spinning back kicks and other outstanding moves, he wouldn't be quite the fan-favorite as he is today.
Against him is a fighter who is more well-rounded and certainly packs more power in both his punches and kicks. Pettis' kicks are destructive and he can brutalize the body or head of an opponent at any time. Likewise, when he throws his hands, he does plenty of damage but he rarely ever strings combinations of punches together.
Pettis also has a particularly excellent ground game and has ten submission wins to his name, but he doesn't often utilize his wrestling to get the fight to the mat and instead scores these submissions as a result of a knockdown or scramble.
When Thompson and Pettis meet on Saturday, expect a slow, technical fight between two great strikers who will be mixing it up and looking for opportunities to land their shots.
Pettis will need to up the pressure to get ahead on the scorecards, considering that Thompson will likely land more strikes when the fight stays at long range. This might lead to opportunities for Thompson to crack him with a counter shot as he moves in.
There's nothing here to suggest that Thompson will need to take any risks more than necessary, and he'll comfortably sit back and outwork Pettis for five rounds.
UFC Fight Night 148: Stephen Thompson vs. Anthony Pettis
Saturday, March 23 – 11:00 pm (ET) / 3:00am (GMT)
Anthony Pettis
Stephen Thompson
UFC Fight Night 148