Kyle Bochniak vs. Jeremy Kennedy
UFC on FOX 25 Fight Pass Prelims – UFC Featherweight Bout
The undefeated Canadian, Jeremy Kennedy, who is now 10-0 as a professional mixed martial artist will meet Kyle Bochniak (7-1) in the octagon at UFC on FOX 25.
Kennedy has started with two consecutive victories against Rony Jason in Brazil and Alex Ricci at UFC on FOX 21. Bochniak is now 1-1 in the UFC after picking up a split decision victory against Enrique Barzola in August 2016. The fight quickly removed the loss in his short-notice debut against Charles Rosa from the mind of followers.
The Breakdown
Kyle Bochniak's key to victory against Enrique Barzola was well-timed counter strikes and his movement around the octagon. Kennedy has much better evasion skills than Barzola, and rather than standing and trading an attack in return like the latter, Kennedy instead strikes before skipping out of range and any danger. If Kennedy can keep up this fast footwork and distance management, it could be a long night for Kyle Bochniak.
However, Kennedy's footwork slowed dramatically in the second round of his fight with Rony Jason in March, and if he remains flat-footed for too long against Kyle Bochniak, he may just eat too many shots.
Prediction and Betting Strategy
Jeremy Kennedy is a super well-rounded fighter and should be able to beat Bochniak in all aspects of the game. Bochniak is tough and will provide a challenge for Kennedy early because of his footwork. Jeremy Kennedy by decision is the play here.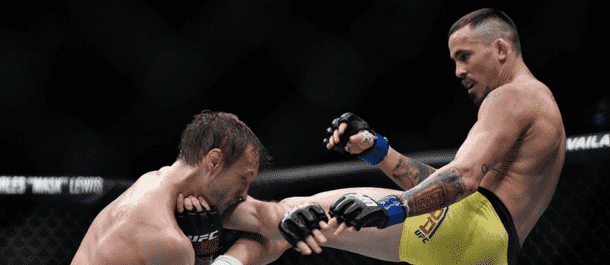 Brian Kelleher vs. Marlon Vera
UFC on FOX 25 Fight Pass Prelims – UFC Bantamweight Bout
Brian Kelleher started his time in the UFC in the most impressive style by defeating Iuri Alcantara in the first round via guillotine. Many, including myself, gave Kelleher small chance against the proven Alcantara in front of his fans in Brazil, but he shocked MMA fans worldwide. Now, he finds himself back in the octagon just six weeks after his successful debut.
Just like Kelleher, Marlon Vera enters this one after an equally surprising and impressive victory. Vera ruined Brad Pickett's retirement fight in front of his fans in London at UFC Fight Night 107 when he finished Pickett with strikes in the third round.
The Breakdown
Let's talk Brian Kelleher. I was aware of Kelleher's nasty chokes before he stepped inside the octagon at UFC 212, but it wasn't until I watched squeeze the life out of Alcantara that I realised just how tight his chokes must be. In the standup game, he fights with aggression and is ready to throw bombs with anyone daring to trade with him.
Kelleher is up against the extremely patient and calculated striker in Marlon Vera. Vera has a low volume of strikes, but is very accurate and picks his shots carefully. He lands with precision and stopping power, as we saw in the knockout blow of Brad Pickett.
Prediction and Betting Strategy
I think that Vera's pace is a little too slow for Kelleher. Kelleher will bring the heat and try to run straight through Vera. Because Kelleher has many ways to finish the fight, either via his deadly chokes or knockout power, it could mean a short night for Vera.
But, if Vera manages to survive, and I predict that he will do so, he will be able to out-work Kelleher down the stretch and win this one in the third round.
Marlon Vera to win in Round 3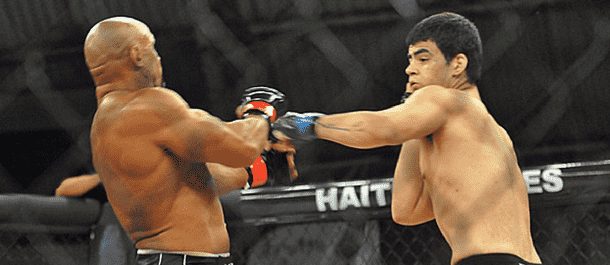 Timothy Johnson vs. Júnior Albini
UFC on FOX 25 Fight Pass Prelims – UFC Heavyweight Bout
Timothy Johnson is now 3-2 in the UFC after scoring a split decision victory against Daniel Omielanczuk at UFC Fight Night 107. Johnson has scored wins against dangerous heavyweight's Marcin Tybura and Shamil Abdurahimov.
Junior 'Baby' Albini is a real-life example of double-negatives if I've ever seen it… There's nothing junior or baby-like about this 265lbs monster. He's racked up a 13-2 MMA record, and a nine-win streak has now earned him a spot in the UFC for the first time this weekend at UFC on FOX 25.
The Breakdown
From what I've seen of Junior Albini, he looks to just overwhelm people with his size and strength. He patiently waits for his right opportunity, and when an opponent makes a mistake he makes them pay for it. Timothy Johnson is Albini's size, so it's going to be interesting to see how he hangs with someone of similar stature.
Timothy Johnson isn't the most satisfying fighter to watch, and it's always difficult to predict a Johnson victory because he isn't all that impressive. He's a talented wrestler, but his standup leaves a lot to be desired.
Prediction and Betting Strategy
There's every chance that Johnson controls this one by utilising his wrestling game and controlling Junior throughout the fight.
There's also a chance that Albini plants his mighty fists into the face of Johnson and ruins his night, too. The odds for the latter are much too enticing, and I'll be backing Junior Albini to win.
Best Bets
Kyle Bochniak vs. Jeremy Kennedy
Jeremy Kennedy to Win
Sunday 23rd July – 04:00 pm (ET) / 8:00pm GMT
Odds: 1.44Bet €100 to win €14411/25Bet £100 to win £144-227Bet $100 to win $1440.44Bet HK$100 to win HK$144-2.27Bet Rp100 to win Rp1440.4400Bet RM100 to win RM144 – Bet 365
Brian Kelleher vs. Marlon Vera
Marlon Vera to Win
Sunday 23rd July – 03:30 pm (ET) / 7:30pm GMT
Odds: 2.95Bet €100 to win €29539/20Bet £100 to win £295+195Bet $100 to win $2951.95Bet HK$100 to win HK$2951.95Bet Rp100 to win Rp295-0.5128Bet RM100 to win RM295 – Unibet
Timothy Johnson vs. Júnior Albini
Junior Albini to Win
Sunday 23rd July – 03:00 pm (ET) / 7:00pm GMT
Odds: 3.02Bet €100 to win €302101/50Bet £100 to win £302+202Bet $100 to win $3022.02Bet HK$100 to win HK$3022.02Bet Rp100 to win Rp302-0.4950Bet RM100 to win RM302 – Marathon