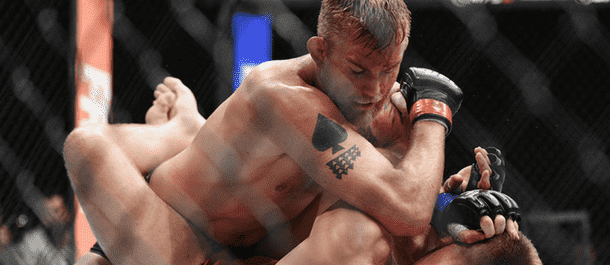 UFC Fight Night 153 is just around the corner. The event is scheduled to take place on Saturday, June 1, in Stockholm, Sweden, and will be at an unusually suitable time for mixed martial arts fans in Europe.
In the main event, Alexander Gustafsson looks to rebound after his failed title challenge against Jon Jones in December last year. He'll be stepping in against the next man who unable to defeat Jones and take his belt, Anthony Smith. This light heavyweight fight is a battle between two top contenders and puts the winner in line for another shot at the title down the line.
In fact, the top of the UFC Fight Night 153 main card is stacked with light heavyweight contender bouts as Volkan Oezdemir is set to meet Ilir Latifi in the co-main event and Jimi Manuwa clashes with Aleksandar Rakić just before then.
For the purposes of this article, we'll stick to bringing you the best bets, tips and picks ahead of the main event bout. We'll dive into the rest of the main card in a separate post.
Let's get started.
Many thought that Alexander Gustafsson would be the man to defeat Jon Jones and take the UFC Light Heavyweight Championship away from him, but the gap between Jones and Gustafsson had noticeably widened at UFC 232. Jones easily controlled the bout and Gustafsson offered up no realistic threat to the champion. In less than three rounds, Gustafsson had been handed a sound defeat and his two-fight winning streak had been snapped.
Gustafsson's last victories came against Jan Blachowicz and Glover Teixeira, two very commendable opponents in the division, yet there is now a greater distance between "Gus" and the best of the 205-pound category than ever before.
Across from him this weekend is Anthony Smith, a former middleweight who made the move up to light heavyweight mid-last year. Smith impressed in his first three bouts at 205-pounds, defeating Rashad Evans, Mauricio Rua and then Volkan Oezdemir. Those three victories were enough for Smith to emerge as the latest and greatest challenger to Jones' throne; however, just as Gustafsson had failed, Smith did too.
Unlike "Gus," Smith lasted the distance with the champion, but it wasn't easy; Smith was battered for five rounds.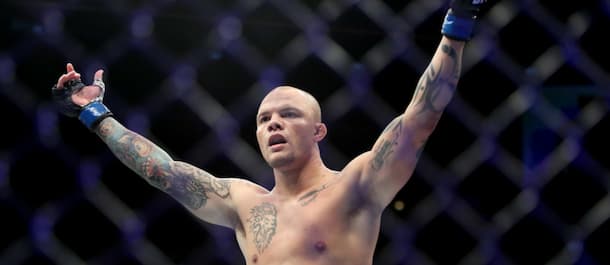 Fight Breakdown
Although Alexander Gustafsson has continually fallen short against the division's best, he's a remarkably tough matchup for anyone who currently resides in the middle-to-low end of the UFC's light heavyweight rankings. With his reasonably impressive boxing ability and durability, Gustafsson has been able to outwork and overwhelm talented fighters such as Glover Teixeira and Jan Blachowicz in recent years.
Gustafsson's at his best when he is given time and space. Teixeira was unable to heap pressure on "Gus" and ended up on the receiving end of too many long-range strikes. When disrupted and pushed back, much like when Jon Jones used his oblique kick and creative striking techniques to pressure Gustafsson at times, the offensive ability of "Gus" is hampered.
Across from him in Stockholm is Anthony Smith, a fighter who doesn't seem to pose any immediate threat to Gustafsson at first glance. Smith is a great mixed martial artist with supreme strength and power for the division, but his boxing is below Gustafsson's level and he has yet to show the type of aggression and forward pressure that can cause the Swede troubles in this fight.
From a record-based perspective, Smith's latest major victories were mostly against aging veterans of the sport including Rashad Evans and Mauricio Rua. His third-round submission victory against Volkan Oezdemir did showcase Smith's ability to maintain a consistent effort through the middle-to-late rounds.
Gustafsson should have all of the advantages in the opening minutes of the bout and there's no reason why that should differ at any point in Stockholm. Bet on the Swede in front of his fans this weekend.
Prediction: Alexander Gustafsson to def. Anthony Smith via decision
UFC Fight Night 153: Alexander Gustafsson vs. Anthony Smith
Saturday, June 1 – 3:30 pm (ET) / 5:00 pm (GMT)
Alexander Gustafsson
Anthony Smith
UFC Fight Night 153