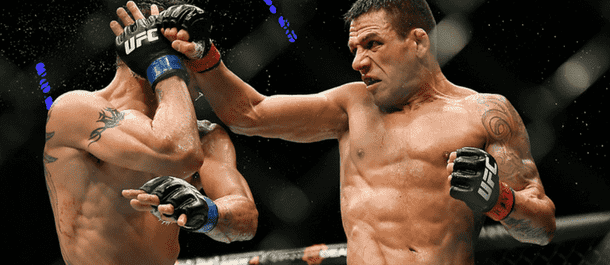 The UFC heads to Rochester, New York, this Saturday, May 18, for UFC Fight Night 152. The event marks the return to featured ESPN+ events after pay-per-view fight card that took place in Rio de Janeiro, Brazil, last weekend.
The main event of UFC Fight Night 152 is sure to be exciting. Lightweight contender Kevin Lee will make the move up to the welterweight division on Saturday to challenge Rafael dos Anjos, who made a similar move after losing the 155-pound title a few years back.
While the headline bout is by far the most anticipated of the 13 scheduled fights, there are a couple of other notable contests including Antonio Carlos Junior vs. Ian Heinisch and Megan Anderson vs. Felicia Spencer.
In this pre-fight breakdown, we'll take a look at dos Anjos vs. Lee and share everything you need to know before betting on UFC Rochester. We'll also provide our recommended bet for the main event.
Rafael dos Anjos moved up to welterweight and looked nothing but amazing in his first few bouts at 170-pounds. With big wins against Neil Magny and then Robbie Lawler, many considered "RDA" to be on the fast-track to a title shot against Tyron Woodley at the time. However, dos Anjos dropped a decision to Colby Covington before then being rolled by Kamaru Usman to now move him back down the rankings and leave him without a clear pathway to the top. A win here against Kevin Lee is much-needed for the former champion if he has any desire to reach the top-level of the welterweight division.
Kevin Lee was remarkably close to the top of the lightweight division and was arguably just seconds away from earning a title shot when he had taken the top position against Tony Ferguson in the final moments of their interim lightweight title fight. Lee's cardio proved to be the downfall against the ever-durable Ferguson and ended up with Lee being finished in the third round. He's since defeated Edson Barboza before then losing to Al Iaquinta recently.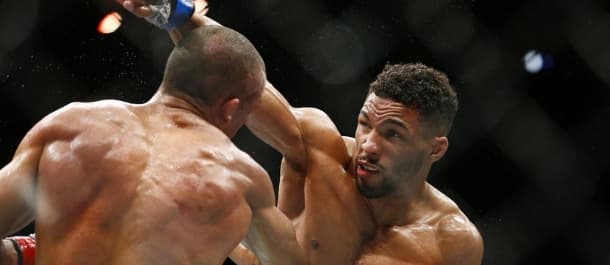 Fight Breakdown
While most fights can be summarized into a couple of clear pathways to victory for both fighters, there's a ton of nuances here to consider as Rafael dos Anjos and Kevin Lee go head-to-head.
Kevin Lee has the grappling advantage on the back of his high-level wrestling technique and experience. Lee's takedown ability is a significant point of difference in this fight and one that could determine the outcome considering that dos Anjos has been overwhelmed by wrestlers with high pressure and elite cardio in recent fights.
Whereas dos Anjos likes to be moving forward and setting the pace while on the feet, he'll need to close the distance carefully as Lee is likely to shoot underneath and attempt single-leg or double-leg takedowns. But if dos Anjos can keep this fight standing and keep pressure on Lee, he'll likely hand out a brutal beatdown to Lee over the course of many rounds.
As shown in the past, if dos Anjos is unable to dictate the flow of the fight and/or fight on the back foot, he will have trouble winning rounds as his striking ability will be severely compromised.
A brilliant example of dos Anjos' best work was against Donald Cerrone many years back now, where he hurt Cerrone after landing a powerful kick to the body. He then marched forward and swarmed Cerrone, giving him almost no option but to fall to turtle position and accept defeat.
It's likely that dos Anjos has a significant advantage on the feet and Lee has a slight advantage on the mat with a notable pathway to victory because of his takedowns. On the mat, Lee has excellent top pressure and control – we saw this not long ago in the first round of his UFC Interim Lightweight Championship fight with Tony Ferguson. When he doesn't opt for top control, Lee can swiftly take the back and lock in a body triangle to eventually advance to the rear-naked choke submission.
While that option will be there for Lee against dos Anjos, those chances will come few and far between long periods of striking dominance from the Brazilian fighter.
We're expecting a return to form for Rafael dos Anjos in this welterweight bout with Kevin Lee and we're predicting dos Anjos to win by unanimous decision.
UFC Fight Night 152: Rafael dos Anjos vs. Kevin Lee
Saturday, May 11 – 11:30 pm (ET) / 3:30am (GMT)
Kevin Lee
Rafael dos Anjos
UFC Fight Night 152