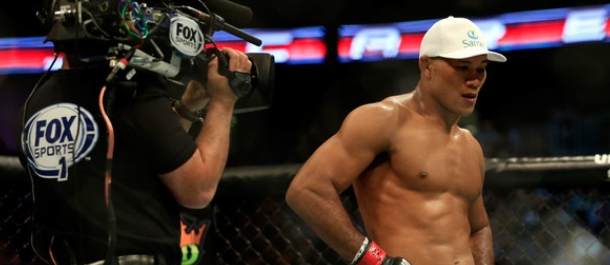 This week's Ultimate Fighting Championship (UFC) event will take place in Sunrise, Florida, at the BB&T Center on Saturday, April 27.
It's an event that's been all over the place. It was initially scheduled to be held in Miami, Florida, but since moved to Sunrise. The main event was supposed to be Yoel Romero vs. Paulo Costa, but now we're looking at Ronaldo "Jacare" Souza vs. Jack Hermansson after several changes. "Jacare" vs. Hermansson is still a great fight, but it wasn't what fans were expecting a few weeks ago.
Fortunately, there are several other exciting fights on the card including a superb showdown between John Lineker and Cory Sandhagen as well as a bout that will see Alex Oliveira battle with Mike Perry.
As always, we're here to break down all of the major fights to bring you the best odds and bets for this UFC event.
Let's get started!
You've gotta feel for "Jacare" in a way. The guy has been near the top for so very long but a run of unfortunate incidents and results have kept him away from the very top for quite some time. He was injured before the fight with current champion Robert Whittaker and that may have kept him from competing at optimal performance. He went on to lose to Whittaker in the second round all while Whittaker used that fight to throw himself into title contention.
Not long after, "Jacare" would then lose a controversial decision to Kelvin Gastelum, another who leveraged that win to move into a shot at the middleweight title. Souza then bounced back with a big KO win against Chris Weidman at UFC 230. Strangely, he now finds himself fighting "down" in the rankings after one of his most impressive wins in recent memory.
That's not to discredit Jack Hermansson, but it's an unfortunate reality. Hermansson's a late-notice replacement, stepping in to replace highly-ranked Yoel Romero. In many ways, it's a high-risk, low-reward fight for "Jacare." Hermansson has been on a tear lately, having won all three of his last fights and looking extremely dangerous in all of them. Most recently, he's coming off a 'Performance of the Night' winning submission win against David Branch. It took Hermansson only 49 seconds to lock in the fight-ending guillotine choke.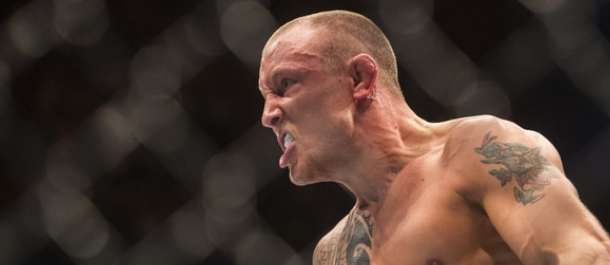 Fight Breakdown
Both "Jacare" and Hermansson are notable grapplers in the world of MMA but in entirely different perspectives. "Jacare" has a brilliant Brazilian Jiu-Jitsu base and underwhelming wrestling ability. From top position, he's often looking for submission opportunities.
In contrast, Hermansson does major damage to his opponent when in top position and has become renowned for his ground and pound ability so far in the UFC. No fighter wants Hermansson to settle into mount because that will only mean he is ready to start raining down heavy strikes.
But whereas "Jacare" has some of the best overall grappling in mixed martial arts, he's also making major improvements as a striker. The Chris Weidman fight, in particular, highlighted several changes in Souza's game, particularly his boxing. Those hands combined with his relentless forward pressure mean that despite not being a capable wrestler, he can make the most of opportunities that present themselves such as weird scrambles.
Hermansson isn't nearly as well-rounded. Whereas some fighters are known as a "one-trick pony" because of their knockout ability – such that they require a knockout finish to win the fight – Hermansson is similar in that sense but with his top game and ground and pound. Without achieving top control on the mat, there's really not any clear pathway to victory for Hermansson against many fighters in the division.
This problem is escalated against "Jacare" considering he's coming up against one of the greatest grapplers in the division right now and arguably in the organization as a whole. If Hermansson is reliant on getting this fight to the mat, he may be in a heap of trouble come Saturday night.
There's no reason why "Jacare" shouldn't win this one and win it early.
UFC Fight Night 150: Ronaldo 'Jacare' Souza vs. Jack Hermansson
Saturday, March 27 – 11:30 pm (ET) / 3:30am (GMT)
Jacare Souza
Jack Hermansson
UFC Fight Night 150