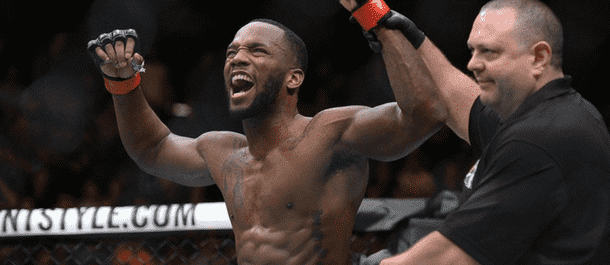 Arguably one of the greatest fight cards to hit Europe in a long time, the UFC brings a brilliant list of fights to London this weekend for UFC Fight Night 147 – also known as UFC London.
The pinnacle of the event is a welterweight war featuring local favorite Darren Till, who will be facing Jorge Masvidal. That fight is a top-notch bout for the fans in London this weekend, and we've gone ahead and provided our breakdown and prediction for Till vs. Masvidal already.
But unlike other events to hit the United Kingdom in the past, this one runs deep and the main card is packed full of exciting matchups.
The co-main event is a fascinating one that will see Leon Edwards do battle with Gunnar Nelson. We'll also witness heavy-hitting Volkan Oezdemir, who'll be facing the rising prospect, Dominick Reyes earlier in the night.
Let's start breaking down these fights and bringing you the best bets of the evening.
Leon Edwards vs. Gunnar Nelson
Saturday, March 16 – 5:30 pm (ET) / 9:30am (GMT)
This matchup will fly under the radar considering it's the smallest of the two main card welterweight matchups, but that's not to say it's a significant one. Leon Edwards is building up to be a top contender in the 170-pound division whereas Gunnar Nelson has always lingered amongst the top-15 but never pushed any higher.
A win here for Nelson, who is 3-2 in his last five fights would arguably be the biggest in his career. He enters this fight after submitting Alex Oliveira at UFC 231. That win was enough to move past a devastating first-round knockout against Santiago Ponzinibbio not long before then.
And Edwards is gunning to move up the rankings and earn those big name fights. In many ways, Gunnar Nelson isn't a step forward for him, either, after he defeated Donald Cerrone in Singapore mid-last year. Edwards has now moved to a six-fight winning streak after losing to the current champion of the division, Kamaru Usman. If Edwards shines in this performance and easily rids of Nelson, there's a good chance that he might be the featured athlete the next time the UFC visits the United Kingdom.
There's enough reason to believe that Leon Edwards has all of the right tools to stop Gunnar Nelson this weekend. Nelson is an average striker with outstanding top-game when on the mat. Whereas Edwards is probably above average at all aspects of mixed martial arts and is particularly dangerous in the clinch.
Nelson's best chance of victory comes on the mat. When he slides into top position, Nelson remains heavy on his opponent and batters them with ground and pound. He then typically lifts his hips just enough for his opponent to turn over and expose their back. Nelson then digs in his hooks, controls the back of his opponent and then finds the rear-naked choke. It's a simple, and efficient process that works more often than not for the welterweight fighter.
But getting Edwards to the mat will be quite the task. Edwards has surprisingly strong grappling ability and is more than capable of keeping the fight standing. If he can, he'll likely work over Nelson at close range, in particular. Nelson utilizes this bouncy in-and-out style that sees him lunge forward and backward. When he slides forward, he's bound for a close-range collision and this is where Edwards can make an impact.
The odds here are closer than we expected and we recommend taking Edwards to win.
Bet on Leon Edwards to win: 1.71Bet €100 to win €17171/100Bet £100 to win £171-141Bet $100 to win $1710.71Bet HK$100 to win HK$171-1.41Bet Rp100 to win Rp1710.7100Bet RM100 to win RM171 at Bovada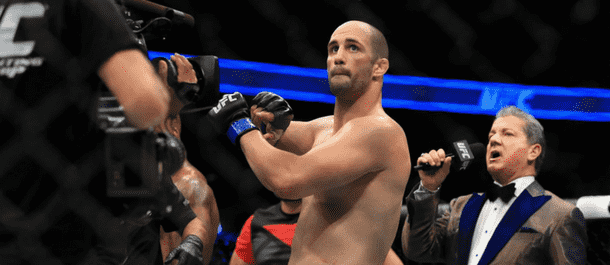 Volkan Oezdemir vs. Dominick Reyes
Saturday, March 16 – 5:00 pm (ET) / 9:00am (GMT)
It took Volkan Oezdemir just three wins in the UFC to earn a title shot against Daniel Cormier; if he loses to Dominick Reyes this weekend, Oezdemir will have lost three consecutive fights on the way down.
It was quite the rise for Oezdemir in 2017, but it was also a significant fall for him in 2018. Anthony Smith leveraged a win against Oezdemir to earn himself a shot at Jon Jones and the light heavyweight title most recently. Unfortunately for Oezdemir, there are no tune-up fights after back-to-back defeats and he finds himself in the cage with a rising prospect this weekend.
Dominick Reyes is undefeated after ten fights in his professional career. A standout win at LFA 13 helped him earn a shot at the big leagues, where he has since won his first four fights competing under the UFC banner. Most recently, Reyes steps in after defeating the experienced Ovince Saint Preux at UFC 229.
Volkan Oezdemir worked his way to the top primarily due to what seemed to be unnatural power in his hands. Oezdemir was connecting with punches and people were falling over, it looked that easy.
Oezdemir starched Misha Cirkunov with a strike that connected toward the back of the head. He also dropped Jimi Manuwa with a set of punches in the clinch. Most recently, we've learned more about Oezdemir's game as he has been pushed to the limit by Anthony Smith. Those fights proved that without the rapid knockout finish, Oezdemir has struggled to remain competitive as the fight goes on.
On the other hand, Reyes is superb and has proven his ability over longer fights. He has a massive strike output and is sharper when it comes to striking at all ranges. There's a fair chance that Reyes runs through Oezdemir in the first five minutes in London.
Bet on Dominick Reyes to win: 1.43Bet €100 to win €14343/100Bet £100 to win £143-233Bet $100 to win $1430.43Bet HK$100 to win HK$143-2.33Bet Rp100 to win Rp1430.4300Bet RM100 to win RM143 at Mybookie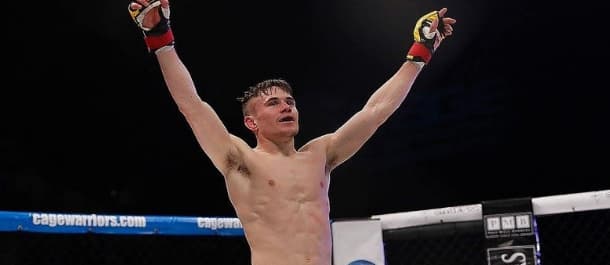 Nathaniel Wood vs. Jose Alberto Quinones
Saturday, March 16 – 4:30 pm (ET) / 8:30am (GMT)
Nathaniel Wood might be known as "The Prospect," but it's probably about time he moves on from that nickname and starts using a more relevant moniker. Once regarded as a prospect, Wood has now developed into a contender in the UFC's bantamweight division. He's 15-3 in his career and entered the UFC after winning and defending the Cage Warriors Bantamweight Championship.
While Wood might be highly regarded in the division, it sure seems like Jose Alberto Quinones is being slept on. Quinones lost his UFC debut at UFC 180 to Alejandro Perez but has since won four consecutive bouts in the UFC. That earlier defeat came back in November 2014, meaning that the 28-year-old has had plenty of time to develop and round-out his skillset.
Nathaniel Wood is exciting, but he's incredibly vulnerable and this leads us to believe that Jose Alberto Quinones is a live play here at UFC London.
On paper, Wood appears faultless after his two wins in the UFC, but he hasn't looked extraordinary in either bout. He fights at an incredibly high pace but is yet to be tested by a skillful opponent.
Don't start thinking that Quinones is a lock in this one, though. Wood is a deserving favorite and is arguably more well-rounded than Quinones. But, it's hard to count out Quinones in this contest and he should be closer to evens than 3.45Bet €100 to win €34549/20Bet £100 to win £345+245Bet $100 to win $3452.45Bet HK$100 to win HK$3452.45Bet Rp100 to win Rp345-0.4082Bet RM100 to win RM345.
The value is on Quinones side.
Bet on Jose Quinones to win: 3.45Bet €100 to win €34549/20Bet £100 to win £345+245Bet $100 to win $3452.45Bet HK$100 to win HK$3452.45Bet Rp100 to win Rp345-0.4082Bet RM100 to win RM345 at BetOnline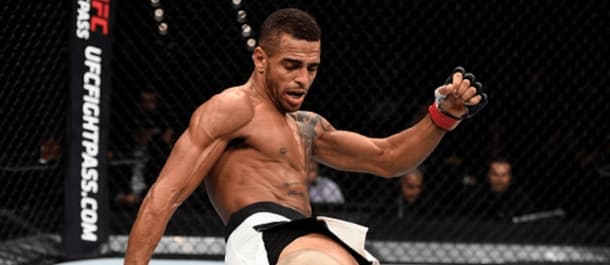 Danny Roberts vs. Claudio Silva
Saturday, March 16 – 4:00 pm (ET) / 8:00am (GMT)
Danny Roberts is on a two-fight winning streak and has a chance to shine in front of his fans in London, England, this weekend. Stepping in after wins against Oliver Enkamp and David Zawada, Roberts looks to improve his record in the UFC to 6-2 at UFC Fight Night 147.
Roberts will be competing against Claudio Silva, a name that even the most dedicated of UFC fans might not be familiar with. Silva's run of injuries has continued in recent years and has only competed three times in the UFC since joining the promotion in March 2014. He won his debut against Brad Scott and then proceeded to defeat Leon Edwards. Most recently, Silva returned for the first time in almost three-and-a-half years to strangle Nordine Taleb.
Claudio Silva has expert-level Brazilian Jiu-Jitsu and that'll be his most direct pathway to victory against Danny Roberts here. If he gets Roberts to the mat, it's likely all over – similar to the way he choked out Nordine Taleb in his last contest.
There's also more than enough evidence to suggest that Silva can get this fight to the mat with ease.
For Roberts, he's going to need the make of every moment that this fights stays standing (and it might not be long).
Bet on Claudio Silva to win: 1.69Bet €100 to win €16969/100Bet £100 to win £169-145Bet $100 to win $1690.69Bet HK$100 to win HK$169-1.45Bet Rp100 to win Rp1690.6900Bet RM100 to win RM169 at BetOnline
Best Bets for UFC Fight Night 147 in London
We've analyzed the entire UFC Fight Night 147 main card to bring you the best bets for this weekend.
Gunnar Nelson
Leon Edwards
UFC Fight Night 147
Volkan Oezdemir