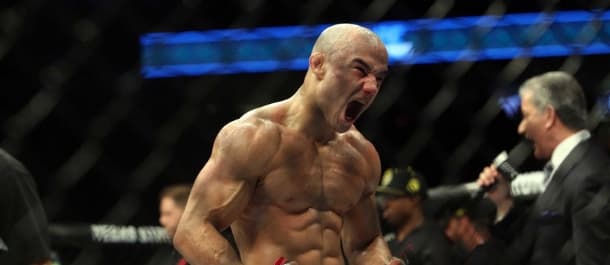 The UFC heads to Fortaleza, Brazil, this weekend with an incredible fight card that features true legends of the sport and several fast-rising prospects in mixed martial arts.
UFC Fight Night 144 is headlined by a fascinating high-stakes rematch between top-tier bantamweight contenders, Raphael Assuncao and Marlon Moraes.
It won't be the first time that these two meet inside the Octagon, however.
Back in March 2017, Assuncao welcomed Moraes to the UFC and edged a split decision victory, snapping Moraes' 13-fight winning streak in the process.
This time around, the bout has much more significance, as White and the UFC have been advertising this fight as a title eliminator in the bantamweight division. The winner will emerge as the next opponent for bantamweight champion, TJ Dillashaw.
Here are the odds for this fantastic main event matchup.
Raphael Assuncao could be one of the most disrespected and/or ignored fighters in UFC history. The 36-year-old mixed martial artist has won 11 of his last 12 bouts, losing just once to current champion, TJ Dillashaw in July 2016. Before then, Assuncao had already recorded a win over Dillashaw in 2013. Yet, despite his continued brilliance, Assuncao has never been allowed a title shot. After his last victory – a unanimous decision win against Rob Font at UFC 226 – it looked more than certain that Assuncao would finally get his opportunity to fight for the UFC Bantamweight Championship. But it was never to be.
Instead, Dana White and the UFC booked him against Moraes, again, despite a recent victory against the fellow Brazilian.
Moraes himself has been on a tear through the division ever since he lost to Assuncao in 2017. Moraes maintains that he was the deserving winner of that fight and many fans and media agree with that statement. Now, he'll have his chance to prove it after climbing his way through the rankings. Moraes is most recently coming off an impressive first-round victory against the very talented Jimmie Rivera. That 33-second KO victory came just one fight after he knocked out Aljamain Sterling with a devastating knee in 67 seconds.
Marlon Moraes is for real, and this is shaping up to be one hell of a fight.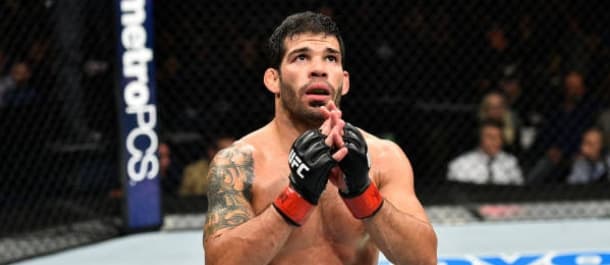 Fight Breakdown
There's a lot to unpack from the first time these two met.
Assuncao, a typically slow-starting counter striker, got the best of Moraes in the early stages of the fight. For the most part, Assuncao crashed heavy right hands into the face of Moraes and backed him up enough to make it a competitive matchup. Moraes was landing with strikes of similar impact, but Assuncao looked to be doing more of the work in the first two rounds especially. By the third round, Moraes seemingly had Assuncao worked out.
With in-fight adjustments, Moraes began to confuse Assuncao with consistent feints and lateral movement. As Assuncao is primarily a counter striker, Moraes and his corner believed the feints would keep Assuncao on the back foot and disable his striking ability – they were right for the most part. When Assuncao was forced to move forward and be the aggressor, he looked considerably worse than when playing the role of counter striker.
Effectively, Moraes had begun to realize the ideal strategy against Assuncao and started to implement this to great effect in the last four minutes of the final round – despite the judges giving this round (and fight) to his rival.
Another main takeaway from this previous clash is that Assuncao seemingly slowed down due to both the aforementioned feints and in-fight adjustments, but also what seemed to be fatigue issues. Assuncao has never fought in a five-round fight before in his professional career whereas Moraes has experience of five-round fights during his time at World Series of Fighting. Could this be the difference maker?
For the most part, we can look at Moraes' slow start as something that might not occur this time around. And there's enough reason to believe his work in the third round will carry over to the next five rounds of their rivalry.
Bet on Marlon Moraes – Best odds at Mybookie
UFC Fight Night 144: Raphael Assuncao vs. Marlon Moraes
Saturday, February 2 – 11:00 pm (ET) / 3:00am (GMT)
Marlon Moraes
Raphael Assuncao
UFC Fight Night 144