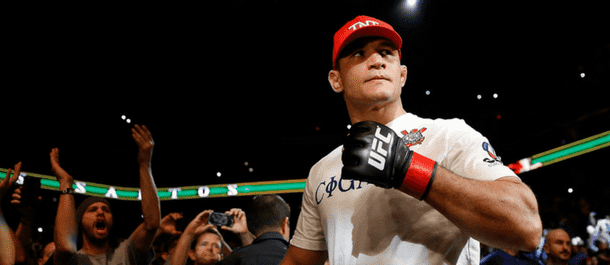 Junior Dos Santos and Tai Tuivasa will clash in the main event of UFC Fight Night 142.
This event is the second of the weekend for the UFC who is set to also host a TUF 28 Finale fight card in Las Vegas, Nevada, on Friday, November 30.
You can read our preview and prediction for Rafael Dos Anjos vs. Kamaru Usman here before they battle it out in the main event of TUF 28 Finale.
After that fight card takes place in the United States, the UFC is set to host an event in Adelaide, Australia, the very next day, and Tuivasa will feature as the local hero.
Tuivasa and Dos Santos are two heavyweight fighters are marginally outside of the top-tier competitors in the division and a dominant win by either will immediately throw them toward talks of a title challenge in the future.
Junior Dos Santos returned from suspension in a big way in Boise, Idaho.
After over a year away from competition, Dos Santos earned a decisive unanimous decision victory over Blagoy Ivanov in the main event of UFC Fight Night 133.
Interestingly, that helped to maintain Dos Santos' record of alternating wins and losses in his last nine contests. This inconsistency dates all the way back to May 2012 when he defeated Frank Mir at UFC 146.
With a previous win over former UFC heavyweight champion Stipe Miocic, a win here would likely earn him another shot to boost himself up the rankings. But he'll need to get through Tai Tuivasa first.
At the age of 25, Tuivasa has already managed an impressive three-fight winning streak in the UFC in a little over a year. While a three-fight undefeated streak might go unnoticed in any other division in the UFC, this record ties the second-best winning streak in the 265-pound category. It's hard to string wins together as a heavyweight, as Dos Santos' record proves.
Tuivasa steps in after defeating Andrei Arlovski by unanimous decision. That win was undoubtedly the greatest of his career to date, but it also snapped what was an extraordinary eight-fight streak of first-round KO/TKO finishes. Arlovski was a major challenge for Tuivasa and now many are wondering how he may fare against the highly skilled Brazilian in this main event.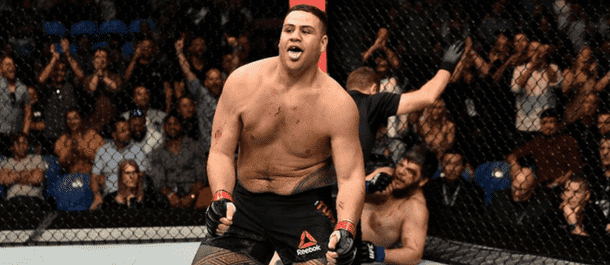 Fight Breakdown
There's a couple of questions that will be answered this weekend in Adelaide.
Is Tai Tuivasa being pushed too far up the division too soon?
And does Junior Dos Santos still have what it takes – both physically and mentally – to hang with an aggressive young striker?
Dos Santos has always been a major threat to any heavyweight near the top of the rankings. With crisp boxing technique, the Brazilian has managed major victories over Cain Velasquez, Stipe Miocic, Fabricio Werdum and many more. It's also necessary to consider that he has only ever lost to true top-tier talent in the UFC in his recent defeats – with losses to Velasquez and Miocic in rematches and a defeat to Alistair Overeem.
Like his adversary in this main event, Dos Santos possesses KO power in his hands. He also has the movement and setups that could likely result in him landing flush with a memorable punch or two. If Dos Santos finds himself in trouble, he also has the ability to take this one down to the mat and use what seems to be a significant grappling advantage.
He will need to avoid the heavy hands of Tuivasa, however, and that might not be the easiest of tasks.
Time and time again, Tuivasa has managed to tag his opponents and remove them from the cage within the first five minutes. Whether it's due to some nasty elbows or his punches, Tuivasa is undoubtedly a chance to score the upset here with a flash knockout or stoppage.
At these odds, it's a big ask to back against Junior Dos Santos, the more experienced and likely more talented striker of the two. If he can keep his back away from the cage and either pressure Tuivasa back or keep this fight inside the black tape, Dos Santos should have no problem replicating some of the success that Arlovski enjoyed against the rising talent.
Prediction: Junior Dos Santos by unanimous decision
UFC Fight Night 142: Junior Dos Santos vs. Tai Tuivasa
Saturday, December 1 – 11:30 pm (ET) / 3:30am (GMT)
Junior Dos Santos
Tai Tuivasa
UFC Fight Night 142