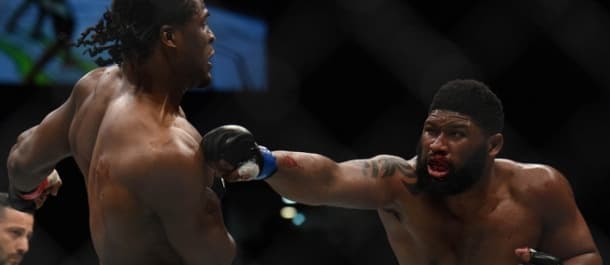 The UFC travels to Beijing, China, for the first time this weekend for UFC Fight Night 141.
This fight card will also mark the second time the UFC travels to mainland China after first hosting an event there in November last year.
The main event is a fantastic heavyweight rematch between Curtis Blaydes and Francis Ngannou. When they first met at UFC Fight Night 86 in April 2016, it was Ngannou who proved victorious. That win would end up as the first of many for Ngannou as he soared to a title challenge against Stipe Miocic in 2018.
For Blaydes, he has had similar success and now finds himself in range of a title shot if he can move past Ngannou and avenge the only defeat in his career so far.
The card also features many of up-and-coming Chinese mixed martial artists, so make sure to review our UFC Fight Night 141 main card betting guide before the weekend!
For now, however, let's break down this main event.
It's almost unbelievable how things have changed since these two first met.
Ngannou went on to since be considered one of the most terrifying, scariest, and exciting talents in mixed martial arts after his devastating knockout of Alistair Overeem. But since losing to Stipe Miocic and Derrick Lewis, we now see that Francis Ngannou is an unpolished rising star, who still has a long way to go if he wants to compete at the top level.
And Blaydes, who suffered defeat to Ngannou thanks to a doctor stoppage at the end of round two is otherwise undefeated. Most recently, he outworked Alistair Overeem for two and a half rounds before absolutely crushing him with a slicing elbow or five. That win came not long after he dominated Mark Hunt in Perth, Australia.
Now, it's Curtis Blaydes who is viewed as the rising talent all while Francis Ngannou is attempting to bounce back and reclaim his past hype.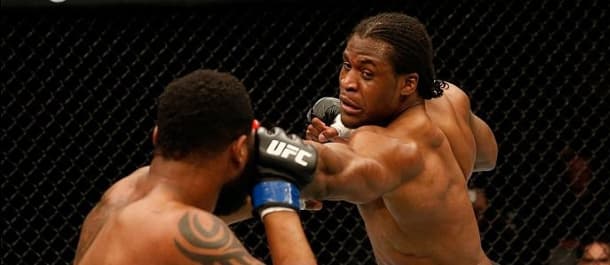 Fight Breakdown
So, with Curtis Blaydes surging through the rankings and Francis Ngannou on the worst losing streak of his career, you'd think that we'd be all about betting on Blaydes, right?
Not so fast.
Yes, Blaydes has improved in several important ways. He's particularly enhanced his feints and is now able to draw out a counter strike from his opponent. This will be especially handy against Ngannou who likes to sit back and wait for an opportunity to launch his punches.
Blaydes also seems to have improved his ability to maintain top position. We saw this most recently against Mark Hunt and Alistair Overeem, when Blaydes not only scored the takedowns but kept his dominant position with ease. Admittedly, those guys are not as strong or powerful as Ngannou.
But there's one thing that has not improved.
A hard series of strikes almost always connects with Blaydes' head.
It happened against Hunt, and it looked like Blaydes was going to go down after a vicious combination from the veteran. A well-timed takedown halted the momentum, though.
And it happened against Overeem, when Overeem connected with a heavy knee and a couple of strikes in the clinch that had Blaydes wobbling slightly.
Blaydes even took some of Ngannous' heaviest punches in their first fight.
But he always finds a way to endure and continue working his gameplan of taking his opponent down and grinding out a victory. And it's hard to bet against that.
Despite the constant fear of Ngannou starching him with a crisp right hand, the most likely outcome in this main event is that Curtis Blaydes secures the takedown and works his opponent over.
UFC Fight Night 141: Curtis Blaydes vs. Francis Ngannou
Sunday, November 25 – 7:30 am (ET) / 10:30am (GMT)
Curtis Blaydes
Francis Ngannou
UFC Fight Night 141