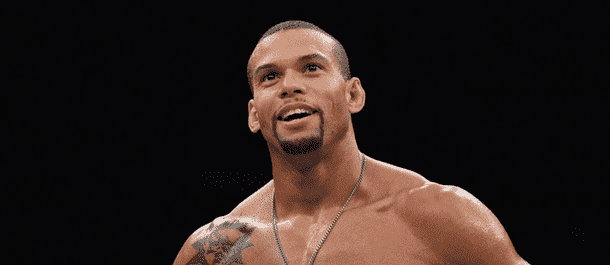 Thiago Santos vs. Eryk Anders
Sunday, September 23 – 12:30 am (ET) / 4:30am (GMT)
The UFC Fight Night 137 main event has undergone several changes, but we're fortunate enough to still see two talented fighters scrap in what should be an explosive battle.
Eryk Anders will step in to replace the injured Jimi Manuwa and face Thiago Santos in Sao Paulo, Brazil, this weekend. Santos originally replaced the injured Glover Teixeira, who was scheduled to face Manuwa in a light heavyweight bout. Now, these two middleweight fighters will fight in a category above their usual division.
Thiago Santos will be stepping outside of his usual habitat for this main event bout. Santos typically competes in the UFC's middleweight division, where he has managed five wins in his last six fights. Most recently, Santos picked up a unanimous decision victory against Kevin Holland. That win was a much-needed one for Santos, who had suffered a devastating KO/TKO defeat at the hands of David Branch earlier in the year, and he now sits at 18-6 overall.
Eryk Anders will also be moving up to light heavyweight this weekend after accepting this fight on six days notice. Anders will be competing for the second time in a matter of a month after he defeated Tim Williams at UFC Fight Night 135 in late August. On that day, Anders picked up one of the most memorable KO/TKO finishes of 2018 when he floored Williams with a nasty head kick. This will be the second time Anders competes in a main event in front of the fans in Brazil. Previously, he lost his undefeated record in a five-round fight with veteran Lyoto Machida in February.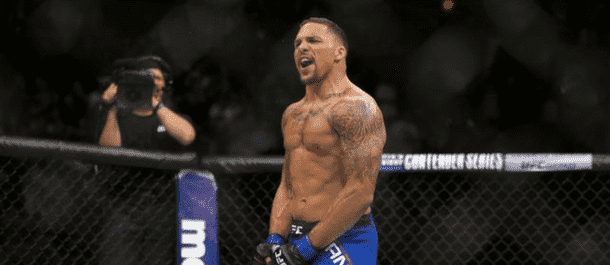 Finding The Edge
There's a lot to like about this matchup.
Santos and Anders are both regarded for their aggressive fighting styles, and it's likely that this fight doesn't go the distance. Almost all of Santos' recent fights have been memorable, and Anders is known for knocking people out with his mighty left hand.
To use the words of Mike Goldberg, Santos and Anders are virtually identical in stature. When reviewing the statistics of each of these fighters, the first thing that stands out is the average fight time. Anders' average fight time is 14:24, while Santos is usually inside the cage for just under six minutes (5:53). Anders did last the distance with Lyoto Machida in a five-round main event, which inflates the statistic slightly.
The average fight time statistic does highlight one aspect that was already measurable to the eye; Santos is equally powerful as he is reckless. When attacking, he is a vicious Muay Thai striker with a nasty left kick and wild punches. Defensively, however, his ability is questionable despite what the statistics say. Per FightMetric, Santos absorbs only 2.03 strikes per minute, whereas Anders absorbs 2.59. Santos' offensive output is also much higher than Anders, as he connects with 4.59 significant strikes per minute compared to 3.06 from Anders.
The offensive statistics don't tell the full story, however. Although Anders lands just over three strikes every minute, he is continuously pressuring his opponent and disallowing him from operating near the center of the Octagon. Anders will use this forward movement to put his opponent up against the cage, where he will often unload his powerful left hand or attempt to drag his opponent to the mat and begin to ground and pound.
Santos is generally okay with being pressured, as he will look to launch his series of powerful strikes in return. The crazier a fight gets, the more dangerous Santos seems to become as well. Whether it's a surprise elbow to the face or a destructive kick to the body, Santos is always in a position to finish the fight.
Santos might overwhelm Anders inside the first two rounds as he has done to many of his recent opponents, but there's a fair chance that Anders' composed approach will see him wait for the right opportunity to crush Santos' dreams. In many ways, Anders represents the same challenge that Gegard Mousasi once did. Mousasi was patient against Santos and controlled the center of the cage with ease. There are also similarities to the David Branch fight, in which Branch took some of Santos' best leg kicks and looked to be on the losing end of the fight until he landed flush with a fight-ending punch in the opening minutes.
Santos' raw striking power will always present problems for anyone standing across from him, but we're going to lean with the underdog to intelligently navigate his way to victory against the often careless Thiago Santos.
Eryk Anders
Thiago Santos
UFC Fight Night 137