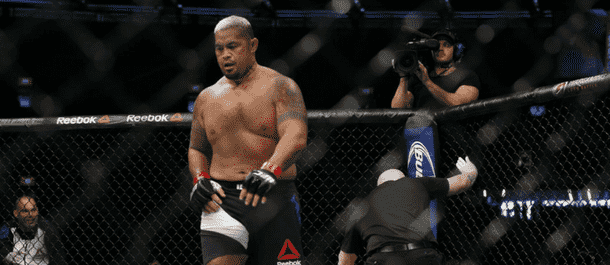 Mark Hunt vs. Aleksei Oleinik
Saturday, September 15 – 3:30 pm (ET) / 7:30pm (GMT)
The UFC will travel to Russia for the first time this weekend to host UFC Fight Night 136: Hunt vs. Oleinik at Olimpiyskiy Stadium in Moscow.
Mark Hunt and Aleskei Oleinik will feature at the top of the card in what should be an entertaining heavyweight battle between two fighters that rarely surprise us. Hunt, a superb kickboxer with an astounding ability to knock people unconscious before walking away casually, will be trying to avoid the grips of Oleinik, who has made a habit of submitting people in the UFC.
Mark Hunt will enter the cage in Moscow, Russia, this weekend after winning just one of his last four fights. He was manhandled by Brock Lesnar at UFC 200 (the fight was later turned to a No Contest), crushed by Alistair Overeem's knee, and then controlled by Curtis Blaydes at UFC 221 earlier this year. Hunt's lone victory in the previous 30 months was when he navigated his way to a fourth-round KO/TKO victory against Derrick Lewis in front of his fans in New Zealand. This will be the seventh time that Hunt will feature in a UFC main event.
At UFC Fight Night 136, Aleksei Oleinik will be at the top of the bill for the first time in his UFC career. The 41-year-old has taken the heavyweight division by storm as he is seemingly able to pull a rabbit from his hat at the most unexpected times. Renowned for his high-level Ezekiel Choke, Oleinik recently wrapped up Junior Albini's neck just 1:45 into the first round at UFC 224 and claimed his 11th career finish by way of this incredibly rare submission. He's now 5-2 in the UFC since joining in 2014 and 56-11-1 overall in his 22-year career.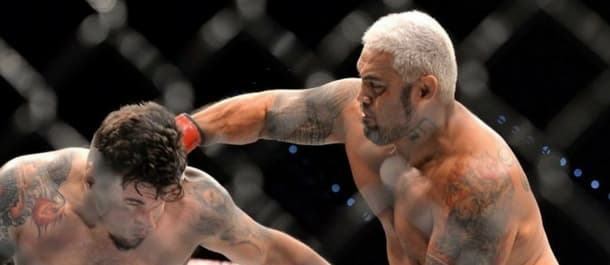 Finding The Edge
In many ways, this is a battle between two fighters with distinct signature moves.
For Oleinik, he's going to be looking to grasp the neck of Hunt and compress the carotid arteries using his favored Ezekiel choke.
And for Hunt, there's a fair chance that we could see him land flush with his devastating right hand or left hook and send Oleinik to the mat.
Let's break down each of these pathways and analyze the potential of each outcome in this main event.
Firstly, let's begin by saying that although Oleinik is to be feared for his grappling ability while on the mat, he's a relatively low-skilled wrestler and usually fails to get his opponent to the ground. Against Albini, Oleinik worked his way inside the clinch before setting up the Ezekiel choke and using the head control to pull Albini on top of him. He did the same thing to Viktor Pesta, who believed that he had secured a dominant position in full mount before tapping to the choke seconds later. Oleinik doesn't have the same technical wrestling ability of someone like Curtis Blaydes or Brock Lesnar – two heavyweight fighters that Mark Hunt genuinely struggled against – but he does have some ways to get Hunt to the ground.
Oleinik needs to make this fight ugly. He can't stand away from Hunt and patiently wait for his opportunities; he's going to want to move in on the inside and force the clinch against the cage. The problem with this strategy, however, is that Hunt has an incredible ability to slow a fight down and control the tempo of the action. Hunt also has a very low base and can sometimes be difficult to take down. Oleinik will be putting himself in danger if he wishes to implement his gameplan.
And for every second that this fight remains standing, Hunt will be inching closer and closer to scoring a brilliant knockout victory. Oleinik's stand-up leaves a lot to be desired; he ducks his head to the right and leaves himself open to a variety of left-sided attacks. He will also occassionally swing wildly at his opponent and leave his chin right up in the air. Hunt is a superior striker and will easily find a way to connect with his powerful punches, especially if Oleinik is attempting to close the distance and engage on the inside.
Of course, Oleinik has displayed tremendous strength and overcame adversity many times in his MMA career so far, but it's hard to see him getting close enough to Hunt to execute a game-changing takedown and then finish the technique on the mat.
Mark Hunt will keep this fight standing long enough to dish out the damage and finish Aleksei Oleinik in the first or second round.
Aleksei Oleinik
Mark Hunt
UFC Fight Night 136