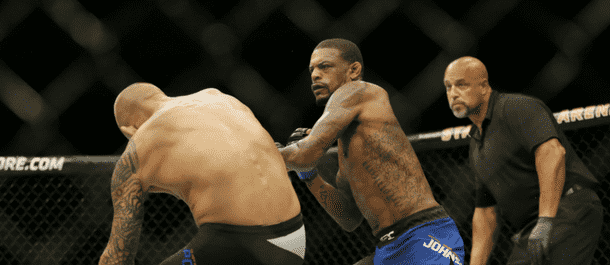 Michael Johnson vs. Andre Fili
Sunday, August 26 – 12:00 am (ET) / 4:00am (GMT)
UFC Fight Night 135's co-main event is a highly-anticipated featherweight clash between Michael Johnson and Andre Fili.
Michael Johnson will be having another shot at the UFC's 145 lbs category after his drop down to the division didn't go as planned against Darren Elkins earlier this year. Johnson, who has long been a legitimate threat to anyone in the lightweight division, made the move down to featherweight after consecutive losses to Justin Gaethje and Khabib Nurmagomedov. A win against Andre Fili will instantly shoot him up into the division's rankings and earn him a bigger and better fight.
Andre Fili is on a two-fight winning streak that is arguably the best period of his entire career so far. Most recently, Fili outworked Dennis Bermudez to win a split decision victory in January and that added to a masterful performance against Artem Lobov last year. He's now 4-2 in his last six fights and will be looking to storm past Michael Johnson and continue his run through the featherweight division.
Michael Johnson vs. Andre Fili Odds
Michael Johnson's fast hands are enough to warrant him entering this one as the betting favorite. At the moment, he's 1.67 over at BetVictor.
Andre "Touchy" Fili is a tempting underdog bet for some and he's currently sitting at +125 with BetOnline.
Prediction and Best Bet
Michael Johnson will cause all sorts of troubles for Andre Fili in the first round, but if it lasts longer than that, it's likely Fili's to lose.
We'll be backing Johnson's power to get the job done in the first round, though.
Bet: Michael Johnson to win 1.67 at BetVictor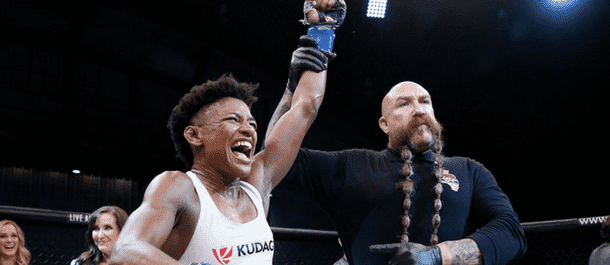 Cortney Casey vs. Angela Hill
Saturday, August 25 – 11:30 pm (ET) / 3:30am (GMT)
Cortney Casey will step in on short notice to face Angela Hill after Alexa Grasso was forced to withdraw for undisclosed reasons.
Cortney Casey's intentions are clear. After dropping a split decision to Michelle Waterson in April – making that two defeats in a row – she now wishes to return to the cage sooner than later and attempt to score a victory and regain some momentum in this competitive women's strawweight division. Casey is 3-3 in her last six fights, but her losses have come against tough competitors such as Claudia Gadelha, Felice Herrig, and Waterson. This matchup with Angela Hill is her most winnable in quite some time.
Angela Hill is no walkover, though. A former Invicta FC champion, Hill has struggled to put it all together inside the UFC's Octagon. Since rejoining the promotion in February 2017, Hill has now gone 2-2 from four fights after recently scoring a win over Maryna Moroz at UFC on FOX 28. Hill has never won two fights in a row through her seven fights with the UFC so far.
Cortney Casey vs. Angela Hill Odds
The rankings don't matter in this one. Angela Hill is currently excellent value for those who have an account with BetVictor, where she is currently 1.75.
Cortney Casey is a 2.16 underdog at BetOnline and isn't a bad bet by any means.
Prediction and Best Bet
There's ever chance that Angela Hill potshots her way to victory against Cortney Casey here for three rounds and we'd be silly to bet against that.
Bet: Angela Hill to win 1.75 at BetVictor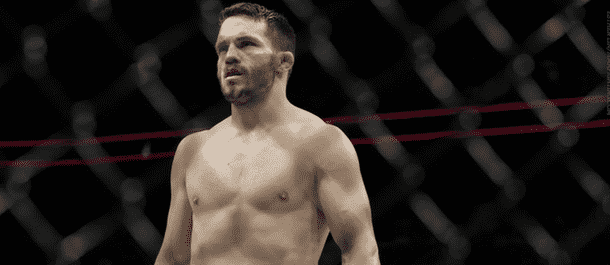 Jake Ellenberger vs. Bryan Barberena
Saturday, August 25 – 11:00 pm (ET) / 3:00am (GMT)
Somehow, after a terrible streak of performances that doesn't seem to be coming to an end any time soon, Jake Ellenberger will again enter the UFC's Octagon. He'll face Bryan Barberena in a battle that was scheduled to take place earlier this year.
Jake Ellenberger's last four years in the UFC are just about as terrible as it can get. He's won just two of his last ten outings, managing to top Josh Koscheck and Matt Brown. He's now on a bad stretch of three fights that has seen him be finished by Jorge Masvidal, Mike Perry, and Ben Saunders in the span of 18 months.
Bryan Barberena is a talented welterweight fighter who has enjoyed success against everyone but highly-regarded fighters in the past two years. He's defeated Sage Northcutt, Warlley Alves, and Joe Procter, but fell short against Colby Covington and Leon Edwards. The latter two have since gone on to become two of the fastest-rising stars in the division.
Jake Ellenberger vs. Bryan Barberena Odds
It seems like no one is willing to bet on Jake Ellenberger in this spot, and we're not going to be rushing to do so either. He's currently a huge value bet at 4.85 with 888Sport.
Bryan Barberena, on the other hand, is a short favorite and is ripe for accumulator/multi bets at 1.22with BetOnline.
Prediction and Best Bet
Of all the possible outcomes, Bryan Barberena by stoppage (KO/TKO) sure does seem the most likely.
Bet: Bryan Barberena to win 1.22with BetOnline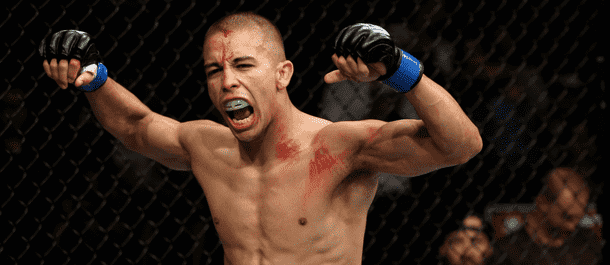 John Moraga vs. Deiveson Figueiredo
Saturday, August 25 – 10:30 pm (ET) / 2:30am (GMT)
Streaking John Moraga will attempt to make it four in a row when he meets the undefeated Deiveson Figueiredo at UFC Fight Night 135.
John Moraga has been nothing short of exceptional in his last three bouts. He scored a decisive victory against Ashkan Mokhtarian in Australia before scoring one of the greatest knockouts of last year when he knocked out Magomed Bibulatov in the first round despite entering as a moderate betting underdog. He then gained a shot at former title challenger Wilson Reis and made easy work of his opponent through three rounds.
Deiveson Figueiredo hasn't generated tremendous hype yet in the UFC despite three incredible performances that have helped move his record to 14-0 overall. His most recent two wins were significant, as he stopped two formerly undefeated fighters by the name of Jarred Brooks and Joseph Morales. Moraga will undoubtedly be his toughest test to date, so it will be interesting to see how Figeuriedo handles being in the cage with a veteran of the UFC's flyweight division.
John Moraga vs. Deiveson Figueiredo Odds
Despite an impressive three-fight streak, John Moraga is considered the underdog against Deiveson Figueiredo at UFC Fight Night 135. Moraga is currently 2.23 with BetOnline.
The favorite, Figueiredo, is now 1.70 at BetOnline, as well.
Prediction and Best Bet
Figueiredo is a deserving favorite in this one, but Moraga has shown an improved ability to compete lately. We'll be taking Moraga to get the job done here during this main card.
Bet: Deiveson Figueiredo to win 2.23 with BetOnline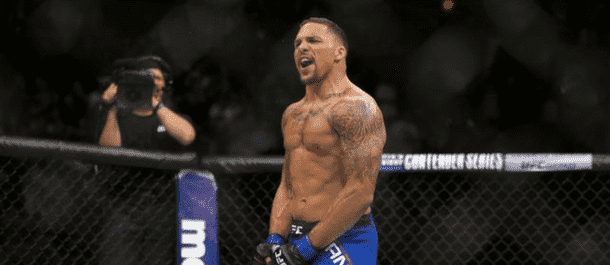 Eryk Anders vs. Tim Williams
Saturday, August 25 – 10:00 pm (ET) / 2:00am (GMT)
Erky Anders will look to recover from his first-ever UFC defeat when he meets Tim Williams at UFC Fight Night 135 to get the main card started.
Eryk Anders rose to main event glory when he battled Lyoto Machida in Brazil in February this year, but unfortunately for the 31-year-old, the decision didn't go his way. He now looks ahead to bouncing back from that split decision to rebuild some momentum and continue tearing up the middleweight division with his striking and wrestling prowess.
Tim Williams is tasked with stopping Anders at UFC Fight Night 135 and the bookmakers aren't giving him much of a chance at all. Williams recently had a five-fight winning streak snapped in his UFC debut when he met Oskar Piechota at UFC Fight Night 126 in February.
Eryk Anders vs. Tim Williams Odds
Tim Williams is a gigantic underdog for this main card opener and his odds are now 7.5 at BetVictor.
Eryk Anders is highly-regarded and bookmakers are clearly expecting him to land his right hand cleanly on Williams and finish the fight. He's 1.14 at 888Sport.
Prediction and Best Bet
Anders is levels above Williams, but these kind of odds are ridiculous for a mixed martial arts bout on a UFC main card. Williams is a little sloppy while standing and hasn't shown much against capable, but he's a real value bet here, especially when the odds are as high as BetVictor are offering.
Anders should win and makes sense to add to an accumulator/multi, but if you're looking for a high-value bet here take Tim Williams.
Bet: Tim Williams to win 7.5 at BetVictor
Betting Plays
Best Bets:
Michael Johnson to win 1.67 at BetVictor
Angela Hill to win 1.75 at BetVictor
Bryan Barberena to win 1.22with BetOnline
Deiveson Figueiredo to win 2.23 with BetOnline
Tim Williams to win 7.5 at BetVictor
Andre Fili
Michael Johnson
UFC Fight Night 135