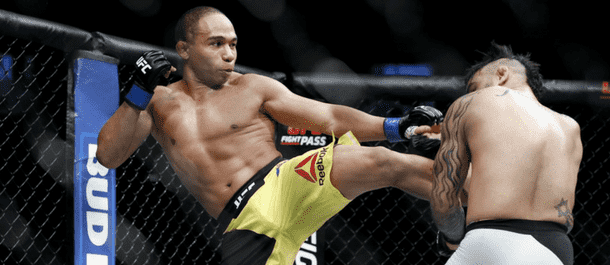 John Dodson vs. Pedro Munhoz

Is 33-year-old John Dodson declining, or is everyone else just catching up?
That's the question that looms as we head into UFC Fight Night 125 and this co-main event battle between Dodson and Pedro Munhoz.
Dodson has dropped three of his last five bouts, and two of his last three – however, his two most recent losses have come via way of split decision. He's still got that same talent we've seen from earlier versions of Dodson, but his opponents seem to have him all worked out now.
Against him is the Brazilian Pedro Munhoz, who is riding an impressive four-fight win streak. Munhoz lost to Jimmie Rivera by split decision back at UFC Fight Night 77 but has since submitted three of his four opponent's and defeated the other by unanimous decision. There's no doubting that this is his toughest test since he clashed with Jimmie Rivera, so it will be interesting to discover what level Munhoz is really at.
Prediction and Betting Guide
Munhoz is an incredibly crafty fighter, but it's hard to see him being too smart for John Dodson in this one. Dodson still has it and I wouldn't be surprised if we see yet another narrow decision.
Prediction: John Dodson by split decision
You can find the best odds for a John Dodson victory at BetVictor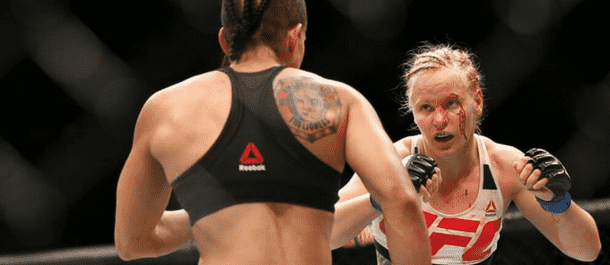 Valentina Shevchenko vs. Priscila Cachoeira
Valentina Shevchenko's story is a strange one.
She rose to the very top of the group of contenders in the women's bantamweight division but lost an incredibly competitive battle with Amanda Nunes at UFC 196. Afterward, she easily defeated Holly Holm before impressively submitting Julianna Pena, all of which set her up for a rematch with Amanda Nunes at UFC 215. Shevchenko then lost a split decision that many thought should have gone her way.
Now, she finds herself in the recently created women's flyweight division competing against an opponent who is yet to fight in the UFC.
Enter, Priscila Cachoeira. Cachoeira is a Brazilian flyweight who is undefeated through her eight-fight career and earns herself a massive step up in competition here against Shevchenko. Four of Cachoeira's last victories have come via way of KO/TKO and she will certainly scrap it out with Valentina this weekend.
Prediction and Betting Guide
It's not just hard to see Cachoeira defeating Shevchenko, it's difficult to imagine anyone in the women's flyweight division stopping her.
Prediction: Valentina Shevchenko by unanimous decision
You can find the best odds for Total Rounds – Over 2.5 at BetOnline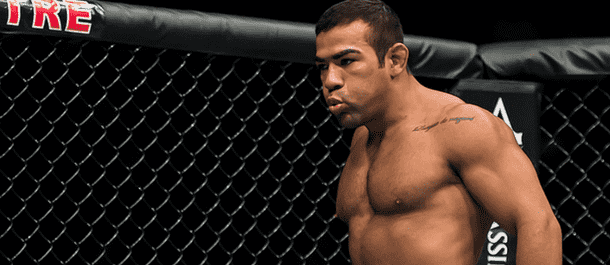 Michel Prazeres vs. Des Green

Believe it or not, 36-year-old Michel Prazeres is riding a five-fight winning streak dating back to November 2011. His last two victories have come via way of impressive submissions, and one was deemed worthy of a "Performance of the Night" award after UFC Fight Night 106. His only loss since September 2013 came against the highly-rated Kevin Lee.
Speaking of five-fight win streaks, Des Green just had his snapped by Rustam Khabilov at UFC Fight Night 115. After scoring consecutive wins through a number of different promotions, Des Green debuted in the UFC with an impressive split decision victory over Josh Emmett at UFC 210. Emmett is now regarded as one of the top contenders in the division.
As of now, no one is really sure just how good both of these fighters are, so it's time to see if one can stand out from the other.
Prediction and Betting Guide
People might be sleeping on Des Green because of his most recent loss, but many thought that he actually won that bout. Either way, I can see a more aggressive Green coming out and taking it to the fearless Prazeres before running into trouble early.
Prediction: Michel Prazeres by KO/TKO – Round 2
You can find the best odds for Total Rounds – Under 2.5 at BetVictor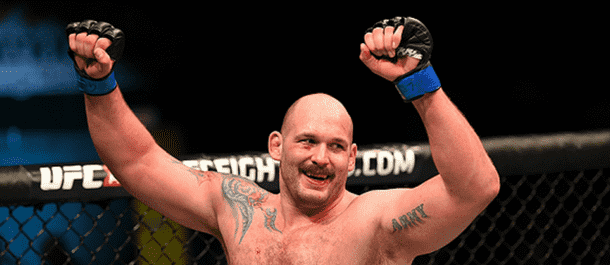 Timothy Johnson vs. Marcelo Golm
While Timothy Johnson vs. Marcelo Golm might seem like the least interesting of these main card matchups, it's certainly a position that could favor the Brazilian crowd if Golm picks up a big win.
Timothy Johnson has been trading wins and losses all the way back to August 2015 when he lost to Jared Rosholt. Johnson managed wins over Marcin Tybura and Daniel Omielanczuk, before losing to Alexander Volkov by split decision and then suffering a KO/TKO loss to Junior Albini.
Now, he's set to face another young talent in the division when he meets Golm. The Brazilian heavyweight is undefeated in his six-fight career and has picked up an impressive first-round submission over Christian Colombo in October last year. Golm has won all of his six contests in the first round, and five of them by way of KO/TKO.
Prediction and Betting Guide
Golm might be the shiny new toy in the heavyweight division, but Timothy Johnson has taken much bigger names the distance lately. Expect a harder battle than many predicted, but Golm might come out on top after a fast start.
Prediction: Marcelo Golm by unanimous decision
You can find the best odds for Total Rounds – Over 1.5 at BetOnline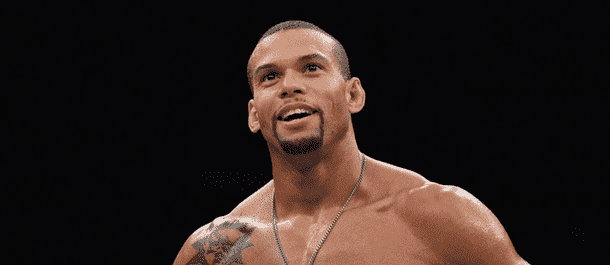 Thiago Santos vs. Anthony Smith
Thiago Santos vs. Anthony Smith is quite a significant matchup for the middleweight division. Both Santos and Smith aren't top contenders in the division by any means, but they're in that next bracket that sees them hanging around the lower end of the rankings or just outside of it.
Santos was climbing the rankings back in 2016 before being finished by Gegard Mousasi and Eric Spicely consecutively. Since then, though, he's bounced back in a big way with three-straight KO/TKO victories and now looks set to stop another man who is on the same trajectory.
Much like Santos, Smith suffered a defeat in 2016 and has not lost since. Also like Santos, Smith has managed three consecutive KO/TKO victories since that defeat. What's interesting about Smith is that he has only lost that one bout in his last twelve match ups.
These guys are fighting for everything because a loss sends them right back down the ladder they have been desperately climbing for so long now.
Prediction and Betting Guide
This is a brilliant fight that could go either way. It takes too long for Anthony Smith to wake up, though, and a fast start by Santos will mean that Smith is behind on the scorecards after round one.
Prediction: Thiago Santos by unanimous decision
You can find the best odds for Total Rounds – Over 1.5 at BetOnline
Best Bets
John Dodson vs. Pedro Munhoz
John Dodson to win
Sunday, February 4 – 12:00 am (ET) / 5:00am (GMT)
Odds: 1.70Bet €100 to win €1707/10Bet £100 to win £170-143Bet $100 to win $1700.70Bet HK$100 to win HK$170-1.43Bet Rp100 to win Rp1700.7000Bet RM100 to win RM170 – BetVictor
Valentina Shevchenko vs. Priscila Cachoeira
Total Rounds – Over 2.5
Saturday, February 3 – 11:30 pm (ET) / 4:30am (GMT)
Odds: 2.05Bet €100 to win €20521/20Bet £100 to win £205+105Bet $100 to win $2051.05Bet HK$100 to win HK$2051.05Bet Rp100 to win Rp205-0.9524Bet RM100 to win RM205 – BetOnline
Michel Prazeres vs. Des Green
Total Rounds – Under 2.5
Saturday, February 3 – 11:00 pm (ET) / 4:00am (GMT)
Odds: 2.63Bet €100 to win €263163/100Bet £100 to win £263+163Bet $100 to win $2631.63Bet HK$100 to win HK$2631.63Bet Rp100 to win Rp263-0.6135Bet RM100 to win RM263 – BetVictor
Timothy Johnson vs. Marcelo Golm
Total Rounds – Over 1.5
Saturday, February 3 – 10:30 pm (ET) / 3:30am (GMT)
Odds: 1.80Bet €100 to win €1804/5Bet £100 to win £180-125Bet $100 to win $1800.80Bet HK$100 to win HK$180-1.25Bet Rp100 to win Rp1800.8000Bet RM100 to win RM180 – BetOnline
Thiago Santos vs. Anthony Smith
Total Rounds – Over 1.5
Saturday, February 3 – 10:00 pm (ET) / 3:00am (GMT)
Odds: 2.20Bet €100 to win €2206/5Bet £100 to win £220+120Bet $100 to win $2201.20Bet HK$100 to win HK$2201.20Bet Rp100 to win Rp220-0.8333Bet RM100 to win RM220 – BetOnline