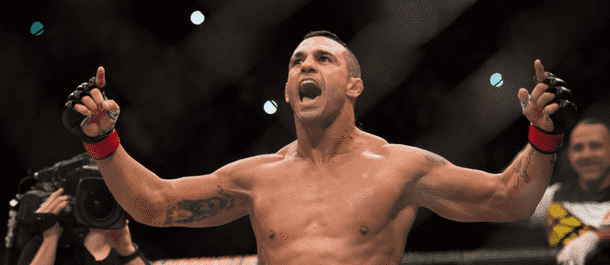 Vitor Belfort vs. Uriah Hall
Scheduled as the co-main event of the evening, Uriah Hall will defend his #11 ranking against #12 Vitor Belfort.
After being on the wrong end of three knockout's – and on the wrong end of two Performance of the Night Awards – Vitor Belfort snapped his three-fight skid with a unanimous decision victory against Nate Marquardt at UFC 212. Despite looking better than he had in his previous bouts, it was still what many believed to be a questionable decision and many had scored it going in favor of Marquardt. Whatever the case, Belfort gets set to keep his momentum alive against the ever-dangerous Uriah Hall.
Hall, a dynamic striker with plenty of power, also recently broke his three-fight losing streak. After losing to top talent in the division such as Robert Whittaker, Derek Brunson, and Gegard Mousasi, Hall returned to form with a second-round victory over Krzysztof Jotko at UFC Fight Night 116.
Breakdown
Of course, looking at the result of Hall's last fight it might look like he was impressive against tough competition. However, Hall was beaten up by Jotko in the first round and was on the receiving end of many devastating uppercuts and other strikes before being grounded and controlled. If it wasn't for a questionable decision by Jotko to take the fight to the mat, Hall might not have made it out of the round.
More than anything, it proved again that Hall is a little bit of a slow starter and takes a while to get going.
Despite trending downward lately, Belfort has shown glimpses of his former abilities. Against Kelvin Gastelum, Belfort showcased some of his usual speed and striking prowess before he was eventually clipped by Gastelum as he was moving backward carelessly.
The key, as it seems, is to make Belfort track toward the cage before launching combinations. Hall isn't the best of combination strikers and instead uses limited strikes together, but with plenty of power. His finishing strike of Jotko was a clean right hand down the middle. Belfort might just get away with this one.
Prediction and Betting Guide
It seems to be 'against the grain' to pick Belfort these days, but he has the ability to out-strike Uriah Hall and make it two decision victories in a row.
Prediction: Vitor Belfort by decision
You can find the best odds for a Vitor Belfort win at Bovada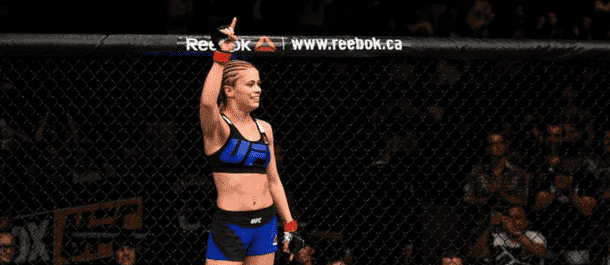 Paige VanZant vs. Jessica-Rose Clark
Paige VanZant and Jessica-Rose Clark get to test their limits in the newly created Women's UFC Flyweight Division at UFC Fight Night 124. VanZant, who is certainly one of the UFC's favorites, is set to return for the first time since being submitted by Michelle Waterson in the first round at UFC on FOX 22. The loss was a stunning one for VanZant at the time, as she had just finished Bec Rawlings with a monstrous head kick.
While Clark might not be as established as VanZant in terms of her MMA career, she certainly has the ability to hang in here with the best of them. Clark proved her case when she stuck it out with Bec Rawlings before winning a split decision at UFC Fight Night 121.
Breakdown
VanZant's footwork looks flashy, but it isn't very effective. She often stays too far out of range and to compensate for the gap she will lunge in with strikes and move too far forward. Against Waterson, VanZant would step into Waterson's range and take 1-2 good shots before even attempting a strike of her own. After being trapped in Waterson's body triangle, VanZant pushed through the depths of a tight rear-naked choke to try and survive – it was a true display of toughness, but showed her inability to shake the control of Waterson.
One of Clark's major strengths is her ability to land powerful punches inside the pocket – that's the range in which VanZant seemingly has plenty of trouble. Clark, who is also very strong for the division, might have a size advantage over VanZant. Any size differential will be greatly beneficial for "Jessy Jess" as she looks to use her excellent wrestling against VanZant and avoid the dangers of the same nasty head kick that Bec Rawlings was on the receiving end of.
Prediction and Betting Guide
We were hoping that no one else had caught on to Clark's advantages in this contest against VanZant, but unfortunately, they have and she enters as the betting favorite.
Clark should overwhelm VanZant in this contest.
Prediction: Jessica-Rose Clark by decision
You can find the best odds for a Jessica-Rose Clark victory at BetOnline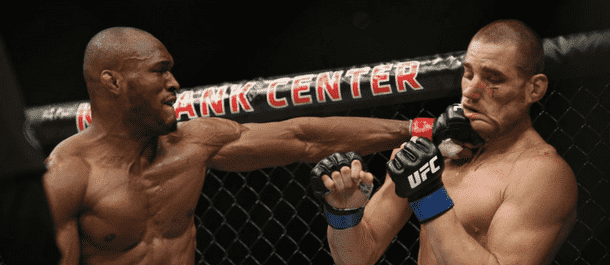 Kamaru Usman vs. Emil Meek

An important welterweight battle gets things started on the main card of UFC Fight Night 124. Kamaru Usman, who is undefeated in the UFC, will clash with Emil Meek. Usman, "The Nigerian Nightmare", has quickly become renowned for being one of the most terrifying opponents in the welterweight division. After dominant decision wins over Leon Edwards, Alexander Yakovlev, Warlley Alves and Sean Strickland, Usman showcased his finishing ability with a first-round TKO of Sergio Moraes at UFC Fight Night 116.
Emil Meek debuted in the UFC in December of 2016 and scored a unanimous decision victory over Jordan Mein. Meek, who entered the contest as a betting underdog, came out firing and went back-and-forth with Mein for three rounds before securing a bunch of 29-28 scorecards.
Breakdown
This matchup truly seems like a 'nightmare' for Emil Meek. Jordan Mein repeatedly took Meek down to the mat in the first round with ease after the opportunistic Meek instead attempted to lock up guillotine's or find submissions, rather than simply defending the takedown.
This spells a disaster against someone with the wrestling capabilities of Kamaru Usman. Usman is like a wrecking ball banging against a brick wall – it might not break through on the first attempt, but it will eventually crumble.
Prediction and Betting Guide
At UFC Fight Night 124, Emil Meek will crumble at the hands and powerful wrestling of Kamaru Usman as "The Nigerian Nightmare" continues his rapid climb through the welterweight division.
The best odds in this contest, however, are by selecting the fight to finish before the distance.
Prediction: Kamaru Usman by second round TKO
You can find the best odds for Total Rounds – Under 2.5 at Bovada
Best Bets
Uriah Hall vs. Vitor Belfort
Vitor Belfort to win
Sunday, January 14 – 11:00 pm (ET) / 4:00am (GMT)
Odds: 3.40Bet €100 to win €34012/5Bet £100 to win £340+240Bet $100 to win $3402.40Bet HK$100 to win HK$3402.40Bet Rp100 to win Rp340-0.4167Bet RM100 to win RM340 – Bovada
Paige VanZant vs. Jessica-Rose Clark
Jessica-Rose Clark
Sunday, January 14 – 10:30 pm (ET) / 3:30am (GMT)
Odds: 1.81Bet €100 to win €18181/100Bet £100 to win £181-123Bet $100 to win $1810.81Bet HK$100 to win HK$181-1.23Bet Rp100 to win Rp1810.8100Bet RM100 to win RM181 – BetOnline
Kamaru Usman vs. Emil Meek
Total Rounds – Under 2.5
Sunday, January 14 – 10:00 pm (ET) / 3:00am (GMT)
Odds: 2.10Bet €100 to win €21011/10Bet £100 to win £210+110Bet $100 to win $2101.10Bet HK$100 to win HK$2101.10Bet Rp100 to win Rp210-0.9091Bet RM100 to win RM210 – Bovada
Kamaru Usman
UFC Fight Night 124