Karolina Kowalkiewicz vs. Jodie Esquibel

Karolina Kowalkiewicz (10-2) has plenty at stake going into UFC Fight Night 118. She's on a two-fight skid, albeit against two of the best women's strawweights that the UFC has to offer. Kowalkiewicz did manage to hang in there for five rounds with Joanna Jedrzejczyk, which is a feat in itself but would ultimately lose to the champion. Not long after, at UFC 212, Kowalkiewicz was submitted early in the first round by Claudia Gadelha.
Jodie Esquibel (6-2) will be making her UFC debut at UFC Fight Night 118 in Kowalkiewicz's home country, Poland. Esquibel has managed a 3-1 record in her last four fights with her one lone loss coming at the hands of current UFC fighter, Alexa Grasso. Esquibel featured on The Ultimate Fighter 24 and lost a somewhat controversial decision before being eliminated.
Breakdown
Jodie Esquibel fights like a truck with no brakes. She keeps coming forward through everything that her opponent has to offer. If Kowalkiewicz is hoping to keep Esquibel at bay with teep kicks and long strikes, she'll need to be prepared for Esquibel to keep eating them and coming forward. She also is built like a mini-truck and is definitely short and stock for the strawweight division.
Prediction and Betting Guide
Kowalkiewicz's striking should be too much for Esquibel and she's way too classy for the UFC newcomer.
Prediction: Karolina Kowalkiewicz by decision
The safest play here is, of course, betting on Karolina Kowalkiewicz. But the odds here are outrageous. Esquibel is quite 'raw', but she knows how to bring the fight and she is definitely capable of causing some trouble for Karolina. We'll bet against our prediction here because the odds are just that good.
You can find the best odds for a Jodie Esquibel victory at 888Bet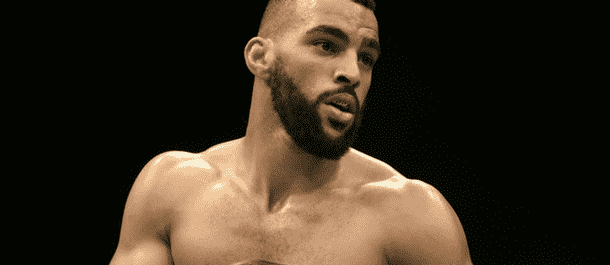 Jan Blachowicz vs. Devin Clark
Jan Blachowicz, believe it or not, was a guy with 14 wins in a 15-fight period not that long ago. Now, though, he's lost four of his last five and is struggling to get things going inside the octagon. With losses to Patrick Cummins, Alexander Gustafsson, Corey Anderson and Jimi Manuwa, Blachowicz is clearly still competing against real contenders in the division. A fight with Devin Clark will be his easiest spot to date, and probably a must-win considering his recent decline.
Devin Clark is on quite the opposite trajectory than that of Jan Blachowicz. After losing his UFC debut against Alex Nicholson, Clark has since moved up weight classes and won his next two bouts. Clark worked his way to unanimous decision wins against Jake Collier and Josh Stansbury and a win over Blachowicz will make it three in a row for Clark
Breakdown
It's been difficult to get a read on Jan Blachowicz lately. He looked quite good against Alexander Gustafsson, in a bout that no one gave him a chance. Blachowicz managed to tag 'Gus' a few times in the first round before falling away as the fight progressed. He did the same against Patrick Cummins, too. Jan beat up Cummins for the entirety of round one before nearly stopping him, but it would be Cummins who came away victorious after winning rounds two and three.
If there's one thing that Blachowicz has been struggling with, it's getting back to his feet when he needs to. Unfortunately for Blachowicz, Devin Clark is excellent at timing takedowns and maintaining heavy top pressure. Clark also has the type of pressure and forward momentum that can make a guy like Blachowicz run out of gas quickly.
Prediction and Betting Guide
This one seems terribly obvious. Sadly, that's when we're probably more likely to be wrong… Clark may lose the first round but he'll completely overwhelm Blachowicz in round two and three.
Prediction: Devin Clark by decision
Betting on this one is quite straightforward, too. Devin Clark is a moderate favorite and definitely still has plenty of value to his name.
You can find the best odds for a Devin Clark victory at Bet365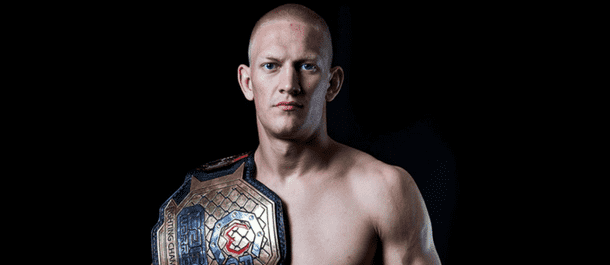 Oskar Piechota vs. Jonathan Wilson

Oskar Piechota is one of the most recent Polish fighters to join the UFC. Through ten fights, Piechota has nine wins to his name and one draw. What's most impressive about Piechota, though, is that he has finished each of his nine victories so far in his career. He's got that freakish kind of Volkan Oezdemir ower that just knocks people out at first touch.
UFC Fight Night 118 will mark Jonathan Wilson's drop down to the middleweight division after having previously competed at light heavyweight for years. Wilson suffered losses to Luis Henrique da Silva and Ion Cutelaba in his last two fights, which has blemished his perfect 7-0 start to his career.
Breakdown
We rarely get to see much of Oskar Piechota in one outing, so it's kind of like putting together a puzzle with many pieces. His most recent fight against Jason Radcliffe featured a scarily sharp counter left hook that knocked out the Cage Warriors champion. One thing, though, is that Piechota is extremely dangerous on the mat and we can't look too much into his power on the feet.
Yes, he caught Radcliffe and he might be able to find a home for his hands in the same way Oezdemir keeps doing, but opponents will be most threatened by his submission game. There's not really anywhere safe when you're in the cage with Piechota, is where we're getting at here.
If I was to describe Jonathan Wilson in just one word, it would be 'hesitant'. He never seems to stamp authority on a fight and against Ion Cutelaba he was happy sitting back and waiting for the majority of the contest. The strange thing is, though, when Wilson wants to, he can land extremely damaging combinations. In particular, his mixture of punches and kicks in combination are both unpredictable and painful.
Prediction and Betting Guide
Wilson may be able to string some combinations together and beat up Piechota on the feet, but it's difficult to measure what kind of Jonathan Wilson we will see at UFC Fight Night 118 after an extended layoff. I'll take Piechota to win.
Prediction: Oskar Piechota by KO/TKO
Oskar Piechota is a moderate favorite and there's not a lot of value betting on him, admittedly. The best play here is backing a finish in the first two rounds with total rounds – under 1.5
You can find the best odds for Under 1.5 Rounds at Bet365
Best Bets
Karolina Kowalkiewicz vs. Jodie Esquibel
Jodie Esquibel to Win
Saturday, 21st October – 4:00 pm (ET) / 08:00pm (GMT)
Odds: 4.50Bet €100 to win €4507/2Bet £100 to win £450+350Bet $100 to win $4503.50Bet HK$100 to win HK$4503.50Bet Rp100 to win Rp450-0.2857Bet RM100 to win RM450 – 888Bet
Jan Blachowicz vs. Devin Clark
Devin Clark to Win
Saturday, 21st October – 3:30 pm (ET) / 07:30pm (GMT)
Odds: 1.66Bet €100 to win €16633/50Bet £100 to win £166-152Bet $100 to win $1660.66Bet HK$100 to win HK$166-1.52Bet Rp100 to win Rp1660.6600Bet RM100 to win RM166 – Bet365
Oskar Piechota vs. Jonathan Wilson
Under 1.5 Rounds
Saturday, 21st October – 3:00 pm (ET) / 07:00pm (GMT)
Odds: 2.00Bet €100 to win €2001/1Bet £100 to win £200+100Bet $100 to win $2001.00Bet HK$100 to win HK$2001.00Bet Rp100 to win Rp2001.0000Bet RM100 to win RM200 – Bet365