Alex Morono vs Keita Nakamura
UFC Fight Night 117 Prelims – Welterweight Bout
Alex Morono (13-3) gets a chance to redeem himself after he fought out a No Contest with Niko Price at UFC Fight Night 104. Despite winning the first round, Morono found himself in trouble in the second round and Piko stopped him at the final second of round two. The fight was later called a No Contest as Niko Price tested positive for marijuana, an illegal substance under USADA.
Keita Nakamura (32-8-2) has only ever been the betting favorite once in this four-fight stint in the UFC; in his last bout with Elizeu Zaleski at UFC Fight Night 96. Nakamura went on to lose a unanimous decision to Zaleski and his record fell to 2-2 since rejoining the UFC in 2015. Nakamura has picked up massive submission wins over two talented welterweights, Jingliang Li and Kyle Noke, since rejoining and his submissions are proving to be cause for concern.
Breakdown
Alex Morono is a powerful striker with heavy punches and kicks to go along with his overwhelming strength. He can afford to be a little wild on the feet because he is just as dangerous on the mat, having earned a Brazilian Jiu-Jitsu black belt.
Keita Nakamura's game plan is always clear. He is willing to walk through opponents in order to secure the takedown. He tried this against Zaleski and succeeded in getting the fight to the mat where he was able to sink his hooks and take the back of his opponent. However, Nakamura was never able to submit his opponent.
It'll be the same old story this time around as Nakamura consistently looks to take Alex Morono down to the mat. Morono's defensive wrestling, Jiu-Jitsu techniques from his back and his powerful striking will all hurt Nakamura's chances of scoring a victory here at UFC Fight Night 117.
Prediction and Betting Strategy
I can't see Nakamura tapping Morono out in this one. In fact, I doubt it even gets down to the mat. Morono is a powerful striker and will make Nakamura pay for every second that this fight remains standing. I'm expecting Morono to hurt Nakamura with a body kick early in the first round and finish him off then and there.
Prediction: Alex Morono by KO/TKO – Round One
You can find the best odds for an Alex Morono victory at SkyBet
Jussier Formiga vs Ulka Sasaki
UFC Fight Night 117 Prelims – Flyweight Bout
Talented flyweight Jussier Formiga (19-5) will find himself matched up with a rising star of the division in Ulka Sasaki at UFC Fight Night 117.
Jussier Formiga has constantly been battling the top flyweight contenders through his entire time in the UFC. Formiga has come up short against Joseph Benavidez, John Dodson, Henry Cejudo and Ray Borg, all of whom are extremely high-quality fighters on the UFC's roster. Formiga's most recent fight was that against Ray Borg back at UFC Fight Night 106 in which he lost via unanimous decision.
Ulka Sasaki is a freak of nature. He stands at 5'11" (180cm) and competes in the UFC's smallest division with the rest of the flyweights. At this height, he stands the same size as previously mentioned Alex Morono and Keita Nakamura who compete at the 170lbs (77kg) weight class, an entire 45lbs (20kgs) heavier.
Breakdown
Sasaki is a continual threat to any and all opponents in the flyweight division because of his size. His length caused a problem for former title challenger Wilson Reis and also helped him secure a submission victory against Justin Scoggins back at UFC Fight Night 111. We backed Ulka Sasaki at odds of 10.00Bet €100 to win €10009/1Bet £100 to win £1000+900Bet $100 to win $10009.00Bet HK$100 to win HK$10009.00Bet Rp100 to win Rp1000-0.1111Bet RM100 to win RM1000 and were successful as he choked Scoggins out in the third round.
Formiga is overall the better fighter, but there's obviously a particular struggle that these opponents are having with Ulka Sasaki that is unrecognizable to the eye of the spectator.
Prediction and Betting Strategy
This time around, I'm happy to back Sasaki again as the underdog as his size, length, and unorthodox style could catch Formiga being careless.
Prediction: Ulka Sasaki by Submission – Round Two
You can find the best odds for a Ulka Sasaki victory at Ladbrokes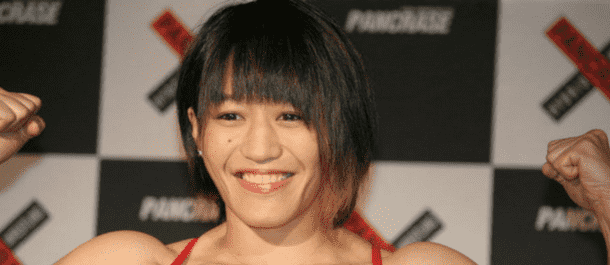 Chan-Mi Jeon vs Syuri Kondo
UFC Fight Night 117 Prelims – Women's Strawweight Bout
Now, this is a perfect matchup for both fighters. Chan-Mi Jeon (5-1) was previously matched with JJ Aldrich at UFC Fight Night 110 in New Zealand and lost her debut via unanimous decision. Jeon was no match for Aldrich, but earned the respect of the fans watching as she hung in there with the more UFC-experienced fighter.
Syuri Kondo (5-0) is making her UFC debut this weekend after starting her career as a mixed martial artist undefeated. Through five fights at Pancrase, Kondo has scored four decision victories and recently won the vacant Pancrase Women's Strawweight Championship.
Breakdown
Syuri Kondo's impressive kickboxing background will be tested this weekend against Chan-Mi Jeon's heart and determination. Despite being whacked by JJ Aldrich for three rounds, Jeon continued to storm forward towards her opponent and never backed down.
Chan-Mi Jeon is big for the division and her strength and size will play a role in this fight. She'll likely look to test Kondo's skills on the mat and avoid being lit up by strikes right down the middle as she has done all her short career.
Prediction and Betting Strategy
Chan-Mi Jeon is an impressive young fighter but will be pushed to the limits as Syuri Kondo is likely to outstrike her for three rounds. This should be an entertaining back-and-forth matchup but Kondo should have her hand raised in the end.
Prediction: Syuri Kondo by Unanimous Decision
You can find the best odds for a Syuri Kondo victory at Paddy Power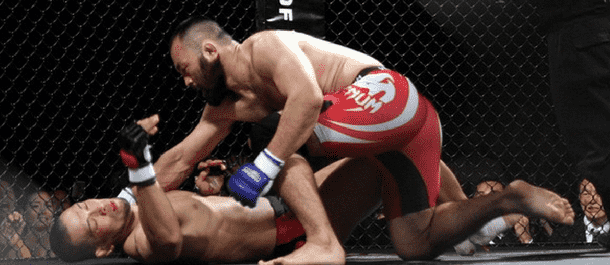 Shinsho Anzai vs Luke Jumeau
UFC Fight Night 117 Prelims – Welterweight Bout
Shinsho Anzai (9-2) will be competing in front of Japanese fans for the second time in the short while he's been competing in the UFC. Interestingly enough, Anzai's only two losses have come while competing outside of Japan and all seven of his wins have been while fighting in Japan.
His opponent, Luke Jumeau showed an impressive all-around game in his UFC debut in New Zealand at UFC Fight Night 110. He managed to shake off Dominique Steele for three rounds and secure a unanimous decision victory. Jumeau is no stranger to fighting overseas, especially through Asia, as like many from New Zealand and Australia he has competed in China and other Asian countries before.
Breakdown
Shinsho Anzai generally likes to move forward and secure takedowns rather than engaging in a stand-up affair with his opponent. In his last bout in the UFC's octagon, Anzai out-grappled Roger Zapata for the first two rounds before the doctor's stopped the fight due to an injury in the third round.
Before Luke Jumeau's debut in the UFC, I was concerned about his takedown defense as it had never truly been tested. While he showed some impressive defensive wrestling against Steele, I still need to see more of it to be confident that he can keep the fight standing and work his black belt in Taekwondo.
Prediction and Betting Strategy
Jumeau deserves to be the betting favourite in this fight after he looked outstanding in New Zealand on debut. However, the bookmakers have him as a heavy favorite and are seriously underrating the grappling ability of Shinsho Anzai. Anzai has the potential to turn this fight into a crawl and a complete snore-fest with grappling against the cage before winning a decision.
Prediction: Shinsho Anzai by Unanimous Decision
You can find the best odds for a Shinsho Anzai victory at William Hill
Best Bets
Alex Morono vs Keita Nakamura
Alex Morono to Win
Friday 22nd September – 9:30 pm (ET) / 1:30am GMT
Odds: 1.73Bet €100 to win €17373/100Bet £100 to win £173-137Bet $100 to win $1730.73Bet HK$100 to win HK$173-1.37Bet Rp100 to win Rp1730.7300Bet RM100 to win RM173 – SkyBet
Jussier Formiga vs Ulka Sasaki
Ulka Sasaki to Win
Friday 22nd September – 9:00 pm (ET) / 1:00am GMT
Odds: 4.50Bet €100 to win €4507/2Bet £100 to win £450+350Bet $100 to win $4503.50Bet HK$100 to win HK$4503.50Bet Rp100 to win Rp450-0.2857Bet RM100 to win RM450 – Ladbrokes
Chan-Mi Jeon vs Syuri Kondo
Syuri Kondo to Win
Friday 22nd September – 8:30 pm (ET) / 12:30am GMT
Odds: 2.10Bet €100 to win €21011/10Bet £100 to win £210+110Bet $100 to win $2101.10Bet HK$100 to win HK$2101.10Bet Rp100 to win Rp210-0.9091Bet RM100 to win RM210 – Paddy Power
Shinsho Anzai vs Luke Jumeau
Shinsho Anzai to Win
Friday 22nd September – 8:00 pm (ET) / 12:00am GMT
Odds: 3.10Bet €100 to win €31021/10Bet £100 to win £310+210Bet $100 to win $3102.10Bet HK$100 to win HK$3102.10Bet Rp100 to win Rp310-0.4762Bet RM100 to win RM310 – William Hill