Siyar Bahadurzada vs Rob Wilkinson

UFC Fight Night 115 Main Card – Welterweight Bout
Two powerful welterweights will collide at UFC Fight Night 115 when Siyar Bahadurzada welcomes Rob Wilkinson to the UFC.
"Razor" Rob Wilkinson (11-0) got the call to make his UFC debut in Rotterdam on 8 August when Abu Azaitar was forced to withdraw from his bout with Bahadurzada due to an injury. It's a big trip across the globe for Wilkinson, but one that is impossible to turn down. The 25-year-old Australian has racked together 11 straight wins to start his mixed martial arts career and will step into the UFC octagon as an undefeated prospect.
Afghanistan born Siyar Bahadurzada (22-6-1) will be returning to the cage for the first time since UFC 196, the same card that featured Nate Diaz's incredible comeback performance against Conor McGregor. Despite entering the fight as a 3.75Bet €100 to win €37511/4Bet £100 to win £375+275Bet $100 to win $3752.75Bet HK$100 to win HK$3752.75Bet Rp100 to win Rp375-0.3636Bet RM100 to win RM375 underdog, Bahadurzada defeated Brandon Thatch via submission in the third round. The win cleared a two-fight losing streak for the Afghan fighter in which he suffered losses to Dong Hyun Kim and John Howard.
Breakdown
Wilkinson is an explosive athlete with plenty of strength and power. Already, this poses a massive threat to Bahadurzada who seems to incapable of dealing with wrestlers as they take away the best part of Bahadurzada's game; his striking. Siyar Bahadurzada hits very hard and is the type of guy that requires only one or two clean shots to finish an opponent, just ask Paul Thiago.
If he manages to get Bahadurzada down to the mat, and I expect that he will be able to duck under his punches and find the takedown, Bahadurzada will hold onto Wilkinson and disallow him from passing his guard or attempting submissions. While not very entertaining, Bahadurzada ensures that he doesn't give his opponents any openings on the mat. If Wilkinson postures up, much like Bahadurzada's recent opponents, he'll be able to land the occasional heavy strike from a dominant position. For the most part, however, Bahadurzada will be stalling progress and looking to get the fight back on the feet.
Prediction and Betting Strategy
Bahadurzada's experience is vital in this matchup. He knows how to win, and he will do everything he can to ensure that he is standing up with Rob Wilkinson for as long as possible. For every minute that this remains standing, Bahadurzada's chance of winning increases.
Siyar Bahadurzada by KO/TKO – Round Two
You can find the best odds for a Bahadurzada victory at Ladbrokes
Marion Reneau vs Talita de Oliveira Bernardo

UFC Fight Night 115 Main Card – Women's Bantamweight Bout
Marion Reneau was scheduled to fight Germaine de Randamie at UFC Fight Night 115 but de Randamie was forced to withdraw from the contest. Much like Rob Wilkinson, Talita Bernardo will be stepping inside the octagon with an experienced fighter for her UFC debut in Rotterdam, Netherlands.
Talita de Oliveira Bernardo (4-1) is unknown to even the hardcore MMA fans. This addition to the Rotterdam card is definitely a surprise. Bernardo's 4-1 record is undoubtedly an impressive way to start a career, but her most recent win came against the 4-6-2 Iren Racz; not exactly what I'd call a top-tier opponent. This time, she'll be standing across the cage from one of the most capable women's bantamweight fighters in the UFC.
Marion Reneau (7-3-1) most recently fought out a strange majority draw with Bethe Correia at UFC Fight Night 106. Reneau struggled with Correia early in the fight but got going in the third round in which she was so dominant that the judges declared it a 10-8. Before fighting to a draw with Correia, she had recorded wins over Jessica Andrade, Alexis Dufresne and Milana Dudieva and losses to Holly Holm and Ashlee Evans-Smith during her time in the UFC. She's a very capable fighter
Breakdown
Reneau should be too much for Bernardo to handle. Bernardo's recent fights featured some wildly underskilled stand-up and grappling exchanges. This increase in competition will prove much too great for the UFC's latest female debutant, it's just a matter of how it will finish.
Reneau is a typically slow starter, as seen in the Correia fight. This time, I'm certain that she has something to prove after giving away the earlier rounds so easily to her opponent. Expect Reneau to come out firing and put an end to this one as soon as she gets comfortable.
Prediction and Betting Strategy
Surely Marion Reneau doesn't lose this one? The bookmakers have Reneau as a deservedly heavy favorite before the bout. The best value for bettors is looking at the total rounds market and backing Reneau to score a finish before it makes it the full fifteen minutes.
Marion Reneau by KO/TKO – Round Three
You can find the best odds for under 2.5 rounds at Paddy Power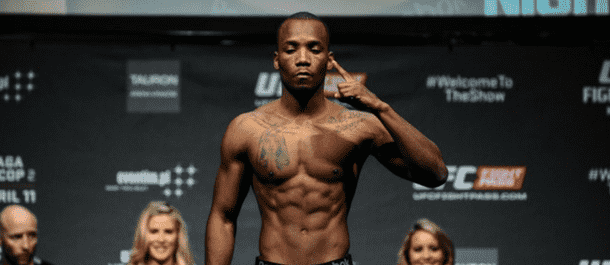 Leon Edwards vs Bryan Barberena

UFC Fight Night 115 Main Card – Welterweight Bout
Leon Edwards' (13-3) three-fight winning streak means that a win over Bryan Barberena (13-4) could score him a big name matchup in his next fight. In saying that, he shouldn't be looking past Barberena just yet. Edwards is now 5-1 in his past six fights in the UFC with major wins against Albert Tumenov and Vicente Luque. This run also includes an eight-second victory against Seth Baczynski in 2015, which highlights his extreme power.
Bryan Barberena has enjoyed a 3-1 run in the UFC which began with a breakout victory against Sage Northcutt at UFC on FOX 18. Shortly after his fight with Northcutt, Barberena scored a massive upset victory against Warlley Alves in a fight that he entered as a 5.50Bet €100 to win €5509/2Bet £100 to win £550+450Bet $100 to win $5504.50Bet HK$100 to win HK$5504.50Bet Rp100 to win Rp550-0.2222Bet RM100 to win RM550 underdog. A loss to rising Colby Covington slowed his rise in the division but he'll get another shot to start climbing the rankings this weekend.
Breakdown
It's a battle of almost polar opposites as Leon Edwards is a technical striker with extreme precision, power, and timing up against the scrappy and always rushing-forward Bryan Barberena. If Edwards can keep his distance, he'll pick Barberena apart all night long with well-timed kicks and accurate punches. His kickboxing is also improving every time we see him, so it's certain that his kicks will be even more dangerous this time around.
The difficulty here, though, is that Barberena doesn't allow opponents to work from their optimal range. Against Sage Northcutt, he swallowed up the distance and attempted to make it a brawl. In the end, Northcutt missed on a spinning kick, because Barberena was too far inside Sage's range, and fell to the ground in a moment that ended up costing him the fight. Barberena is a true opportunist and he'll be dangerous given even the slightest advantage. If Edwards has a game plan coming into this one, Bryan Barberena can quickly make him throw that out the window.
Prediction and Betting Strategy
In the end, Barberena's forward-pressure will prove challenging for Leon Edwards, but Edwards has too many ways to mitigate the rush from Barberena. Edwards can either catch Barberena with his hands down as he rushes forward, or he can choose to take him down to the mat and use his forward momentum against him. I suspect that we'll see more wrestling than usual from Edwards in this matchup and once Barberena is concerned with the takedowns, Edwards will then start dominating the standup.
Leon Edwards by unanimous decision
You can find the best odds for a Leon Edwards decision victory at Paddy Power
Best Bets
Siyar Bahadurzada vs Rob Wilkinson
Siyar Bahadurzada to Win
Saturday 2nd September – 4:00 pm (ET) / 8:00pm GMT
Odds: 1.73Bet €100 to win €17373/100Bet £100 to win £173-137Bet $100 to win $1730.73Bet HK$100 to win HK$173-1.37Bet Rp100 to win Rp1730.7300Bet RM100 to win RM173 – Ladbrokes
Marion Reneau vs Talita de Oliveira Bernardo
Total Rounds – Under 2.5
Saturday 2nd September – 3:30 pm (ET) / 7:30pm GMT
Odds: 2.10Bet €100 to win €21011/10Bet £100 to win £210+110Bet $100 to win $2101.10Bet HK$100 to win HK$2101.10Bet Rp100 to win Rp210-0.9091Bet RM100 to win RM210 – Paddy Power
Leon Edwards vs Bryan Barberena
Leon Edwards to win by decision
Saturday 2nd September – 3:00 pm (ET) / 7:00pm GMT
Odds: 1.91Bet €100 to win €19191/100Bet £100 to win £191-110Bet $100 to win $1910.91Bet HK$100 to win HK$191-1.10Bet Rp100 to win Rp1910.9100Bet RM100 to win RM191 – Paddy Power