Randa Markos vs Alexa Grasso

UFC Fight Night 114 Main Card – UFC Flyweight Bout
Rising Mexican star Alexa Grasso will enter the octagon with Randa Markos at UFC Fight Night 114 in a significant battle for the women's' strawweight division. Grasso enters this fight after dropping her last fight in a somewhat shocking manner to Felice Herrig, losing by unanimous decision. Randa Markos is coming off a surprise victory over Carla Esparza and will be looking to continue her strong momentum as she looks to climb the UFC women's strawweight rankings.
The Breakdown
This one will mostly be played out on the feet in a striking contest between two vastly different athletes. Alexa Grasso is a combination striker with incredible fluency and creativity. Markos, on the other hand, is a plant your feet and throw hands kind of fighter. Grasso struggled in her last fight against Herrig because Herrig seemingly had an answer for all of her attacks. Herrig's boxing looked faster and more accurate than Grasso's. Herrig's defence was also top-class throughout the entire fight and Grasso struggled to find her range. Markos was in a striking contest with Carla Esparza, who is primarily a grappler, and split the combat with her evenly.
Prediction and Betting Strategy
Grasso comes back with a renewed hunger after suffering her first career loss and defeats Markos over the course of three rounds. Grasso should be able to hit Markos at will and avoid her heavy counter strikes.
Alexa Grasso to win is 1.73Bet €100 to win €17373/100Bet £100 to win £173-137Bet $100 to win $1730.73Bet HK$100 to win HK$173-1.37Bet Rp100 to win Rp1730.7300Bet RM100 to win RM173 at Stan James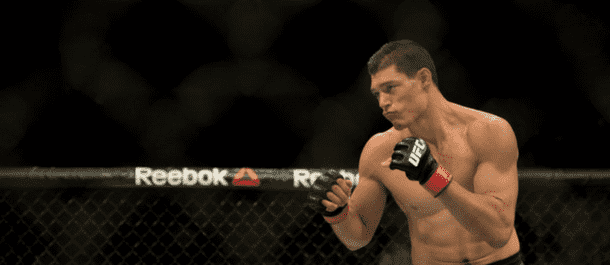 Alan Jouban vs Niko Price

UFC Fight Night 114 Main Card – UFC Welterweight Bout
This one is bound to be 'Fight of the Night' potential. Alan Jouban will face Niko Price in a welterweight battle at UFC Fight Night 114. Jouban had been on a roll after dispatching of Mike Perry, Belal Muhammad and Brendan O'Reilly before his run came to an end at the hands of Gunnar Nelson at UFC Fight Night 107.
Niko Price has been impressive through his first two fights in the UFC with a submission win over Brandon Thatch and a KO/TKO victory over Alex Morono at UFC Fight Night 104 that was later turned into a no contest. Price, along with two others at UFC Fight Night 104, tested positive for marijuana after the event.
The Breakdown
Niko Price is wild and will surely bring the fight to Alan Jouban from the very first minute. While Alan Jouban is a classicly trained Muay-Thai striker with excellent composure, he also can make overzealous opponents pay. Jouban punished Mike Perry for advancing with his hands down over and over again. Price packs a heavy punch and has a dangerous ground game, but in my mind, he's at a lower level on the feet than Jouban and Jouban's 10th Planet background will close the gap on the mat.
Prediction and Betting Strategy
Jouban wins this fight no matter where it takes place. I've got Jouban scoring a third round finish over Price.
Alan Jouban to win is 1.67Bet €100 to win €16767/100Bet £100 to win £167-149Bet $100 to win $1670.67Bet HK$100 to win HK$167-1.49Bet Rp100 to win Rp1670.6700Bet RM100 to win RM167 at Marathon

Martin Bravo vs Humberto Bandenay

UFC Fight Night 114 Main Card – UFC Featherweight Bout
Humberto Bandenay will step in on short notice against Martin Bravo at UFC Fight Night 114. Bravo's original opponent, Chris Gruetzemacher, was forced to withdraw from the contest on July 20.
Martin Bravo enters this contest after winning The Ultimate Fighter: Latin America 3. Bravo stopped young-gun Claudio Puelles in the final with some devastating body shots. Now, the Mexican native will look to stay undefeated against newcomer Humberto Bandenay.
Bandenay is 13-4 as a pro and enters this fight after managing five straight stoppage victories. In fact, just three of Bandenay's 17 fights have made it all the way to the judges.
The Breakdown
This one could be a full-on brawl. Bravo reminds me of Nate Diaz, he walks forward and throws strange boxing combinations that always seem to find a target. He has a solid chin and unbelievable cardio.
Bandenay has well-developed striking skillset along with some slick submission victories to his record. Bandenay puts all of his energy into his striking and nothing is short of 100% effort.
Prediction and Betting Strategy
It's tough to back Bandenay, who enters this on short notice, for no other reason than Bravo's cardio will ensure that he out works Bandenay every second this fight remains in action. Bandenay needs to stop Bravo to win this fight. Expect this one not to make it to the scorecards.
Total Rounds – Under 2.5 is 2.25Bet €100 to win €2255/4Bet £100 to win £225+125Bet $100 to win $2251.25Bet HK$100 to win HK$2251.25Bet Rp100 to win Rp225-0.8000Bet RM100 to win RM225 at Bet365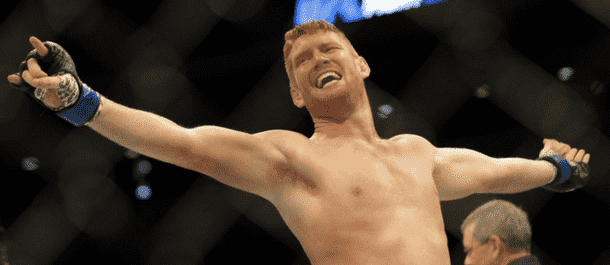 Rashad Evans vs Sam Alvey

UFC Fight Night 114 Main Card – UFC Middleweight Bout
Rashad Evans is fighting for his spot in the UFC when he meets Sam Alvey at UFC Fight Night 114. Evans has lost three-straight fights since dropping down to middleweight and is up against the heavy-hitting Sam Alvey who is desperate for a win after dropping a fight to Thales Leites at UFC Fight Night 108. Alvey's four-fight winning streak was snapped against Leitis and a win over Rashad Evans gives him back the momentum required to break into the UFC's rankings.
The Breakdown
Can Rashad Evans get inside the range of Sam Alvey and do some work – I don't think so. We could pretty much end the breakdown there. Sam Alvey packs massive power in his hands and if he connects on the now-brittle chin of Rashad Evans it could spell game over pretty quickly.
Prediction and Betting Strategy
Sam Alvey to win looks good in this one. You can find odds of 1.69Bet €100 to win €16969/100Bet £100 to win £169-145Bet $100 to win $1690.69Bet HK$100 to win HK$169-1.45Bet Rp100 to win Rp1690.6900Bet RM100 to win RM169 at Marathon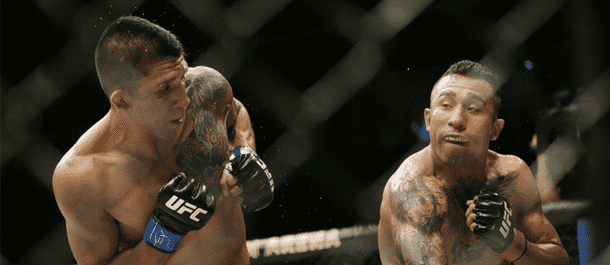 Alejandro Perez vs Andre Soukhamthath

UFC Fight Night 114 Main Card – UFC Bantamweight Bout
Alejandro Perez and Andre Soukhamthath both enter this fight after fights with Albert Morales. Perez and Morales fought out a majority draw at UFC Fight Night 94 in September last year. Soukhamthath made his UFC debut against Albert Morales at UFC 209 in March this year and fought quite well but came short in a split decision scorecard that favoured Morales.
The Breakdown
It took Soukhamthath a whole round before he found his timing in the UFC. In the second round against Morales, Soukhamthath started to find his range and picked up the pace before going on to win the round unanimously on the judge's scorecards.
Soukhamthath usually starts slow but will need to be switched on from the early seconds against Perez who has swift footwork and dangerous striking. If Perez chooses to try and beat Soukhamthath in a slow-paced counter-striking match, he's not going to win. He needs to come forward and heap the pressure on Soukhamthath.
Prediction and Betting Strategy
I can't see Soukhamthath coming forward to Perez and forcing him to fight off the back foot. Therefore, Perez should be able to control the pace of the fight and set up his strikes against Soukhamthath over the course of three rounds.
Alejandro Perez to win is 1.91Bet €100 to win €19191/100Bet £100 to win £191-110Bet $100 to win $1910.91Bet HK$100 to win HK$191-1.10Bet Rp100 to win Rp1910.9100Bet RM100 to win RM191 over at Ladbrokes
Best Bets
Randa Markos vs Alexa Grasso
Alexa Grasso to win
Sunday 6th August – 12:30 am (ET) / 4:30am GMT
Odds: 1.73Bet €100 to win €17373/100Bet £100 to win £173-137Bet $100 to win $1730.73Bet HK$100 to win HK$173-1.37Bet Rp100 to win Rp1730.7300Bet RM100 to win RM173 – Stan James
Alan Jouban vs Niko Price
Alan Jouban to win
Sunday 6th August – 12:00 am (ET) / 4:00am GMT
Odds: 1.67Bet €100 to win €16767/100Bet £100 to win £167-149Bet $100 to win $1670.67Bet HK$100 to win HK$167-1.49Bet Rp100 to win Rp1670.6700Bet RM100 to win RM167 – Marathon
Martin Bravo vs Humberto Bandenay
Total Rounds – Under 2.5
Saturday 5th August – 11:30 pm (ET) / 3:30am GMT
Odds: 2.25Bet €100 to win €2255/4Bet £100 to win £225+125Bet $100 to win $2251.25Bet HK$100 to win HK$2251.25Bet Rp100 to win Rp225-0.8000Bet RM100 to win RM225 – Bet365
Rashad Evans vs Sam Alvey
Sam Alvey to win
Saturday 5th August – 11:00 pm (ET) / 3:00am GMT
Odds: 1.69Bet €100 to win €16969/100Bet £100 to win £169-145Bet $100 to win $1690.69Bet HK$100 to win HK$169-1.45Bet Rp100 to win Rp1690.6900Bet RM100 to win RM169 – Marathon
Alejandro Perez vs Andre Soukhamthath
Alejandro Perez to win
Saturday 5th August – 10:30 pm (ET) / 2:30am GMT
Odds: 1.91Bet €100 to win €19191/100Bet £100 to win £191-110Bet $100 to win $1910.91Bet HK$100 to win HK$191-1.10Bet Rp100 to win Rp1910.9100Bet RM100 to win RM191 – Ladbrokes
MMA
UFC
UFC Fight Night 114