UFC Fight Night 112 – Prelims Betting Preview
Clay Guida vs. Erik Koch
Clay Guida (32-17) moves up a weight class for the first time in five years as he takes on Erik Koch (15-4) in a lightweight bout in the UFC Fight Night 112 prelims. Guida put on a classy display for 14:00 of his 15-minute bout against Brian Ortega back at UFC 199 before Ortega caught him with a devastating knee and finished the fight. Guida was likely on the way to a decision victory and would have shut down one of the UFC's rising prospects.
Erik Koch entered the UFC at UFC 128 and defeated Raphael Assuncao on debut with a first round knockout. Since then, he's had just the six bouts and more recently, just one bout in three years. He faced Shane Campbell in May 2016 and won the fight via submission in the second round despite entering as a 2.25Bet €100 to win €2255/4Bet £100 to win £225+125Bet $100 to win $2251.25Bet HK$100 to win HK$2251.25Bet Rp100 to win Rp225-0.8000Bet RM100 to win RM225 underdog.
The Breakdown
Erik Koch looked impressive against Campbell last year and will look to continue his solid form against Clay Guida this weekend. Koch uses a blend of taekwondo and jiu-jitsu in his mixed martial arts game, but was also effective in the clinch against Campbell. His stand-up is excellent; it's a mixture of speed and precision tied in with efficient and swift footwork.
If Guida has one thing going for him in this one, it's that he is never stationary. Guida is always actively moving around the octagon and it makes it difficult for opponents to track him, especially a taekwondo type like Koch. He also moves just out of range of strikes, making opponent's miss often. While this caused trouble for Ortega, it was because Ortega chose to throw singular shots at Guida instead of combinations.
Koch's striking combinations and precision, mixed with capability on the ground and in the clinch will keep Guida away, but it won't be a walkover like many expect. I'm expecting Koch to rock Guida and for him to go down to the mat and from there, it's probably a matter of submitting him.
Betting Strategy
Koch enters the fight as a heavy favourite. We can maximise our value by betting on Erik Koch to win by submission with 5.00Bet €100 to win €5004/1Bet £100 to win £500+400Bet $100 to win $5004.00Bet HK$100 to win HK$5004.00Bet Rp100 to win Rp500-0.2500Bet RM100 to win RM500 odds at BetVictor.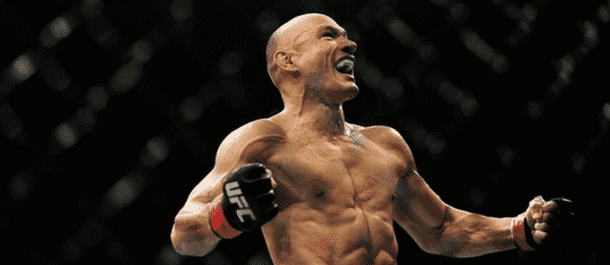 Vitor Miranda vs. Marvin Vettori
Vitor Miranda's three-fight KO/TKO win streak came to an end in May 2016 when he lost a unanimous decision victory to Chris Camozzi. After losing to Antonio Carlos Jr. in The Ultimate Fight Brazil 3 Finale, Miranda finished Jake Collier, Clint Hester and Marcelo Guimaraes respectively.
Marvin Vettori (11-3) is an exciting prospect fighting out of Italy. Vettori joined the UFC in August 2016 and won his debut against Alberto Emiliano via guillotine choke in the first round. He scored a feature bout against Antonio Carlos Jr. at UFC 207 but fell short, losing a unanimous decision against the Brazilian.
The Breakdown
Vettori has a fairly simple formula to follow in order to win this fight. He'll want to smother Miranda and now allow him to operate at a distance where he can use his kickboxing technique. Miranda is also a notoriously slow starter and Vettori can use this opportunity to smother Miranda from the very beginning.
All Miranda needs is just a bit of distance to work with and he can become extremely explosive with his striking. He has top-level kickboxing and will want to keep Vettori away and out of boxing range.
I have no doubt that Vettori can bring the pressure early, considering his ten first round finishes. However, I'm also in consideration of Miranda's knockout power if Vettori is unfocused for even one second. I think this one should be a fairly close affair.
Betting Strategy
Marvin Vettori opened as the betting favourite by a significant margin. There is all kinds of ridiculous value if you're betting on Vitor Miranda by KO/TKO, so I'm going to be taking a chance with this selection at odds of 9.00Bet €100 to win €9008/1Bet £100 to win £900+800Bet $100 to win $9008.00Bet HK$100 to win HK$9008.00Bet Rp100 to win Rp900-0.1250Bet RM100 to win RM900 with BetVictor.
Carla Esparza vs. Maryna Moroz
Carla Esparza's (11-4) fall is now freefalling after losing to Randa Markos in February at UFC Fight Night 105. Esparza entered the fight as a 1.38Bet €100 to win €13819/50Bet £100 to win £138-263Bet $100 to win $1380.38Bet HK$100 to win HK$138-2.63Bet Rp100 to win Rp1380.3800Bet RM100 to win RM138 favourite but ended up losing the fight via split decision. Esparza previously was the UFC women's strawweight champion and the first ever Invicta FC strawweight champion and a win here could help her rise to the top again.
Maryna Moroz entered the UFC in style with an impressive submission victory against Joanne Calderwood upon entering as a 6.00Bet €100 to win €6005/1Bet £100 to win £600+500Bet $100 to win $6005.00Bet HK$100 to win HK$6005.00Bet Rp100 to win Rp600-0.2000Bet RM100 to win RM600 underdog. Her last outing was a little crazy – Moroz landed just 6% of significant strikes attempted against the much smaller Danielle Taylor. She ended up landing 17/251 strike attempts and went on to win a split decision against Danielle Taylor who was making her UFC debut.
The Breakdown
This one has potential to be one the most exciting fight of the night. Both of these fighters go after submissions on the mat and aren't afraid to attack from any position. Esparza is a world-class submission grappler and this has largely been the reason for her dominance in her mixed martial arts career. Likewise, Moroz has had success with submissions, after scoring five armbar victories.
Moroz is more likely to keep this fight standing up and it's likely that Esparza will be rushing in for a takedown. I can see Esparza having success with the takedown, but it's just a matter of whether she can submit or punish Moroz who will certainly be aggressive from her defensive positions, too. I think Moroz holds on to win this one by decision victory.
Betting Strategy
Maryna Moroz to win by decision is paying 6.00Bet €100 to win €6005/1Bet £100 to win £600+500Bet $100 to win $6005.00Bet HK$100 to win HK$6005.00Bet Rp100 to win Rp600-0.2000Bet RM100 to win RM600 odds at BetVictor and stands out as excellent value heading into UFC Fight Night 112.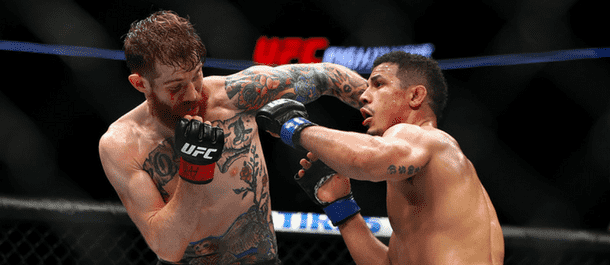 Devin Powell vs. Darrell Horcher
Darrell Horcher made his UFC debut on just nine days notice against one of the world's greatest mixed martial artists, Khabib Nurmagomedov. He used the spotlight to show some of his decent striking ability before Khabib stopped him in the second round and ended Horcher's five-fight winning streak.
Devin Powell entered the UFC after impressing Dana White in the reality TV series 'Dana White: Lookin' For a Fight' in January this year. Powell lost a 30-27 unanimous decision to fellow UFC newcomer, Drakkar Klose.
The Breakdown
Darrell Horcher didn't look out of place in the stand-up battle with Khabib Nurmagomedov. At times, he looked dangerous, especially with his lightning fast left hand from the southpaw position.
Betting Strategy
While I think that Horcher is the better striker of the two, I don't think there's all that much seperation. In reality, Powell shouldn't be a 4.00Bet €100 to win €4003/1Bet £100 to win £400+300Bet $100 to win $4003.00Bet HK$100 to win HK$4003.00Bet Rp100 to win Rp400-0.3333Bet RM100 to win RM400 underdog. I recommend taking Devin Powell to win; you can find the best odds at Bet365 for this one!
Best Bets
Clay Guida vs. Erik Koch
Erik Koch to win by Submission
Sunday 25th June, 8:30 pm ET / 0:30 am GMT (Monday 26th June)
Odds: 5.00Bet €100 to win €5004/1Bet £100 to win £500+400Bet $100 to win $5004.00Bet HK$100 to win HK$5004.00Bet Rp100 to win Rp500-0.2500Bet RM100 to win RM500 – BetVictor
Vitor Miranda vs. Marvin Vettori
Vitor Miranda to Win by KO/TKO
Sunday 25th June, 8:00 pm ET / 0:00 am GMT (Monday 26th June)
Odds: 9.00Bet €100 to win €9008/1Bet £100 to win £900+800Bet $100 to win $9008.00Bet HK$100 to win HK$9008.00Bet Rp100 to win Rp900-0.1250Bet RM100 to win RM900 – BetVictor
Carla Esparza vs. Maryna Moroz
Maryna Moroz to Win by Decision
Sunday 25th June, 7:30 pm ET / 11:30 pm GMT
Odds: 6.00Bet €100 to win €6005/1Bet £100 to win £600+500Bet $100 to win $6005.00Bet HK$100 to win HK$6005.00Bet Rp100 to win Rp600-0.2000Bet RM100 to win RM600 – BetVictor
Devin Powell vs. Darrell Horcher
Devin Powell to Win
Sunday 25th June, 7:00 pm ET / 11:00 pm GMT
Odds: 4.00Bet €100 to win €4003/1Bet £100 to win £400+300Bet $100 to win $4003.00Bet HK$100 to win HK$4003.00Bet Rp100 to win Rp400-0.3333Bet RM100 to win RM400 – Bet365
MMA
UFC
UFC Fight Night 112