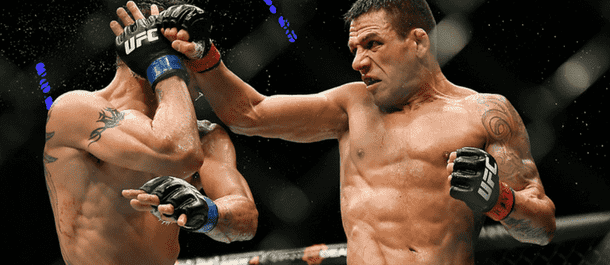 A battle between two top welterweight fighters is set to headline this weekend's UFC event in San Antonio, Texas.
Rafael dos Anjos and Leon Edwards will meet in the main event of UFC on ESPN 4, as the UFC heads back to San Antonio for the second time in the history of the promotion.
The six-fight card will air on ESPN in the United States and feature a bunch of talented contenders and rising prospects in both the heavier and lighter divisions.
For the purposes of this preview, we're going to dedicate our time to sharing where to find the best odds for the main event. We'll also break down dos Anjos vs. Edwards and share with you our recommended betting advice for this welterweight clash.
Let's get started.
Rafael dos Anjos vs. Leon Edwards
Rafael dos Anjos snapped a two-fight losing streak and returned to form when he defeated Kevin Lee via arm-triangle choke in round four at UFC on ESPN+ 10 in May. Dos Anjos, a top contender in the welterweight division, dropped fights to Colby Covington and then Kamaru Usman consecutively.
Losing to Covington and Usman is no concern, however, as Usman since went on to defeat Tyron Woodley and claim the UFC Welterweight Championship. Covington remains as a top contender in the division and should be fighting for a title any time soon.
If dos Anjos can defeat Edwards this weekend, he'll move into position to challenge these guys again and potentially challenge for the title sooner than later.
Dos Anjos has a difficult task ahead of him this weekend, though, as he's set to face Leon Edwards, who has been on a tear through the welterweight division for the past three years. Now on a seven-fight winning streak, Edwards' last defeat came at the hands of Usman, the champion, just like dos Anjos.
In his most recent fight, Edwards earned a split decision win over Gunnar Nelson at UFC on ESPN+ 5 in March.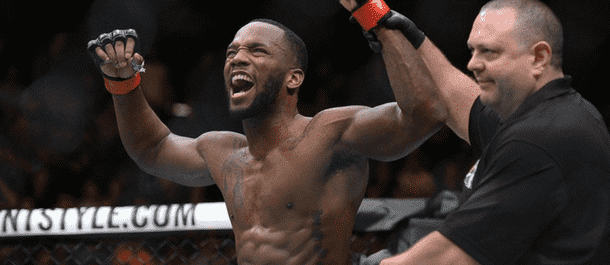 Fight Breakdown
For a matchup without direct title implications, Rafael dos Anjos vs. Leon Edwards is an incredibly high-skill bout between two well-rounded and dangerous fighters.
Both are intelligent strikers who often don't need to rely on their striking alone to win bouts. Dos Anjos is particularly good in the clinch and in top position on the mat, where he can control his opponent and dish out damage at the same time. Dos Anjos has always been at his best when he's been allowed to move forward and apply pressure to his opponent. His often intense pace has led to tough fighters folding before his eyes and that, combined with his work to the body, has allowed him to crumble many top contenders at lightweight and now welterweight.
The greatest thing about Dos Anjos right now is that he's decent at all aspects of mixed martial arts and can outwork an opposing well-rounded opponent who has no speciality. For example, Kamaru Usman and Colby Covington brought a wrestling advantage with them to the cage and leveraged that to move past dos Anjos.
Edwards doesn't have the wrestling ability of Usman and Covington, however, and seemingly doesn't fare better than dos Anjos in any one part of the sport.
Like dos Anjos, Edwards is effective from within the clinch or from top position, but it's hard to see him having his way with "RDA" in those positions. Likewise, Edwards doesn't have the pressuring ability of those who have handed dos Anjos recent defeats, and therefore won't be able to force "RDA" to fight a fight that he doesn't excel at.
Edwards is a difficult fight for many top welterweights, but Dos Anjos does seem to be a challenging stylistic matchup for him.
At these underdog odds, it makes Rafael dos Anjos an excellent bet for this weekend at UFC on ESPN 4.
UFC on ESPN 4: Rafael dos Anjos vs. Leon Edwards
Saturday, July 20 – 11:30 pm (ET) / 3:30am (GMT)
Leon Edwards
Rafael dos Anjos
UFC on ESPN 4