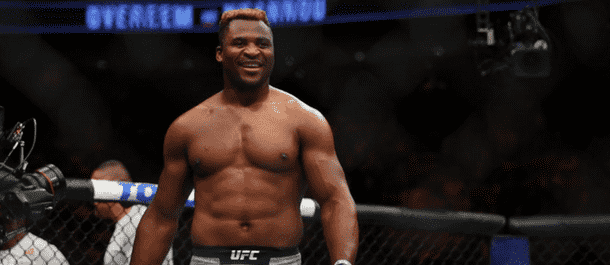 The UFC has made some major moves in the last few months and the decision to swap the highly-anticipated heavyweight showdown between Francis Ngannou and Junior dos Santos to the main event slot of the UFC on ESPN 3 card is among the biggest.
The new main event replaces a fight that fell through not long ago, as Tyron Woodley's injury kept him from competing against Robbie Lawler. Ngannou and dos Santos were initially scheduled to battle at the upcoming UFC 239 card that features two title fights, however, the promotion ended up bringing the heavyweight clash one week forward to fill up this fight card for fans watching on ESPN.
The fight card has plenty more exciting fights and fighters, including a top-contender flyweight bout between Jussier Formiga and Joseph Benavidez. Also on the card is skilled Brazilian Jiu-Jitsu fighter Demain Maia, who will face off with Anthony Rocco Martin.
For now, we'll bring you the best odds and bets ahead of UFC on ESPN 3, starting with the main event.
Francis Ngannou vs. Junior dos Santos
In an incredible turnaround, Francis Ngannou has emerged from what seemed to be the very depths of the heavyweight division after back-to-back defeats. "The Predator" was dominated by Stipe Miocic at UFC 220 and came back in his next fight only to disappoint fans and himself with a lackluster effort against Derrick Lewis.
Just as it appeared as if we'd never see the same brutal knockout power from Ngannou again, "The Predator" has risen to new heights with consecutive first-round, first-minute wins over Curtis Blaydes and Cain Velasquez. He's now closing in on another shot at the heavyweight title and a dominant win over Junior dos Santos this weekend would all but cement his case for one.
Dos Santos is experiencing somewhat of a resurgence, as well. Having lost to Stipe Miocic via first-round knockout in 2017, Dos Santos has since recovered with three big wins against Blagoy Ivanov, Tai Tuivasa, and then Derrick Lewis.
Dos Santos and Ngannou are undoubtedly two of the top three contenders in the UFC's heavyweight division right now outside current title challenger Stipe Miocic.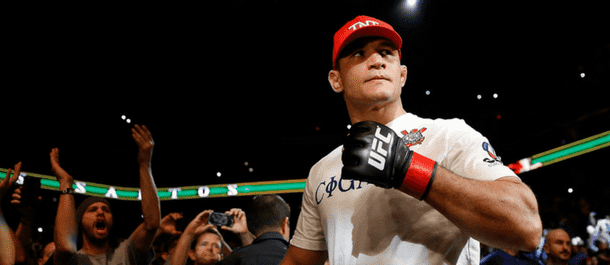 Fight Breakdown
In a heavyweight division jam-packed with ridiculously heavy-hitting punchers, Francis Ngannou and Junior dos Santos might be the two most powerful.
Ngannou has a devastating right hand that has one-punch knockout power. We've seen it against Alistair Overeem, Curtis Blaydes, and many others through his time in the UFC. There's no doubting that Ngannou's plan is as simple as marching forward and trying to find a home for that brilliant right punch.
However, he's going to be disadvantaged against dos Santos in a straight boxing match for several reasons. Dos Santos is much more creative with his striking; whereas Ngannou throws out his left hand occasionally before launching his right, dos Santos can actually pump his jab out and land heavy shots repeatedly without fail. Dos Santos' offensive setups are much more advanced than Ngannou's and it's likely that "JDS" will be landing the more consistent blows.
However, despite his superb boxing ability for a heavyweight, Ngannou brings that remarkable knockout power with him every time he enters the Octagon and it just takes one moment for it all to go south for dos Santos here in the main event.
For a fighter who has lacked defensive awareness for brief moments in key situations (think against Stipe Miocic), it's truly a gamble on whether he'll be able to take the incoming punches or not. One example of dos Santos' defensive lapses is when he backs to the cage and circles out with his chin up high without offering any punches to keep his opponent from advancing. One simple rule of early-level boxing, at least, is to throw out your jab when circling or retreating to keep your opponent away. Dos Santos rarely does this and he almost never does it well.
For as much as dos Santos appears to be a great value bet here in the main event, it's hard to gamble on him considering his defensive troubles. Ngannou might not be the most technical or highly-skilled boxer we've seen in the heavyweight division, but he throws bombs with insane speed and power.
We predict that Ngannou will win this one inside the distance.
UFC on ESPN 3: Francis Ngannou vs. Junior dos Santos
Saturday, June 29 – 11:30 pm (ET) / 3:30am (GMT)
Francis Ngannou
Junior Dos Santos
UFC on ESPN 3