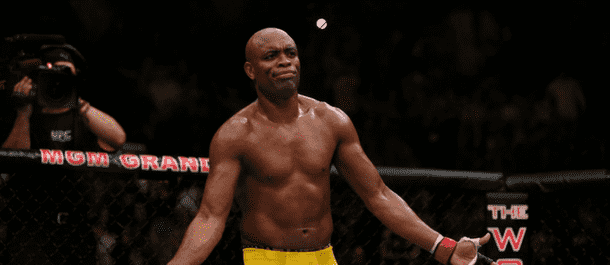 The next UFC pay-per-view event is just around the corner as Rose Namajunas and Jessica Andrade prepare to stand toe-to-toe in the main event of Saturday's UFC 237 fight card in Rio de Janeiro, Brazil. Namajunas will be defending her UFC Strawweight Championship in that headline bout just moments after the rest of the main card takes place.
The UFC 237 main card features legends of the Brazilian fight scene such as Anderson Silva and Jose Aldo. They'll both be looking to hold their spot against fast-rising contenders in the middleweight and featherweight divisions respectively.
Like every week, we're here to break down all of the fights that matter and bring you the best betting advice for this UFC event. If you haven't already, make sure to read over our Namajunas vs. Andrade betting guide before jumping into the rest of the main card.
Anderson Silva vs. Jared Cannonier
Saturday, May 11– 11:00 pm (ET) / 3:00am (GMT)
An unlikely matchup has come to fruition here for the local fans in Rio de Janeiro, Brazil, as Anderson Silva returns to face Jared Cannonier in a middleweight matchup.
A legend of the sport, Silva rose to fame because of his exciting fighting style and unmatched precision and striking technique. However, as the sport has grown over the years – and Silva has slowed down – the gap between "The Spider" not only closed but left the Brazilian behind many of today's top fighters. In a matchup with Israel Adesanya in February, Silva wasn't able to hang with the talented striker and Adesanya bounced into a title shot against current champion Robert Whittaker as a result. Silva has only won once since 2013 and that was a relatively controversial decision against Derek Brunson in February 2017.
Jared Cannonier came from nowhere and shot into the middleweight rankings quickly with a remarkable win against David Branch at UFC 230 in November. A former light heavyweight who has also competed at heavyweight, Cannonier dropped down to middleweight and defeated the former WSOF champion inside two rounds. With that win, Cannonier has earned a fight with a living legend and the opportunity to springboard further up the rankings.
Regardless of what the fight means (and doesn't mean), Silva vs. Cannonier from a purely technical standpoint isn't all that interesting either. Silva's often exciting to watch, but he'll just as often take breaks mid-fight and let a round or two slip away from underneath him. When he turns it on, he's a joy for fans and a nightmare for his opponent – that's the Silva we're hoping to see at UFC 237.
If Silva turns up and is switched on, he should be able to stick away from Cannonier and earn a unanimous decision (with help from the judges in Brazil). Cannonier has ways to win, but think that the odds here should be reversed.
Bet on Anderson Silva to win: 2.15Bet €100 to win €21523/20Bet £100 to win £215+115Bet $100 to win $2151.15Bet HK$100 to win HK$2151.15Bet Rp100 to win Rp215-0.8696Bet RM100 to win RM215 at Mybookie
Jose Aldo vs. Alexander Volkanovski
Saturday, May 11– 10:30 pm (ET) / 2:30am (GMT)
Many argue that Jose Aldo is the greatest mixed martial artist to have ever competed in the UFC and that's an argument I can stand behind. The former long-reigning featherweight champion is currently tearing through the rest of the 145-pound division after he lost his title to Max Holloway and failed to recapture it in an immediate rematch.
Since then, we've seen Jose Aldo do it all. He stopped Jeremy Stephens with a superb body punch and follow-up strikes before then finishing the highly-rated Renato Moicano in February this year. Aldo is in great form and he's looking as dangerous as ever.
Against him is a fast-rising Australian featherweight fighter who has made a name for himself due to his excellent pressure fighting and grappling ability. Alexander Volkanovski launched himself into a title shot with Aldo after an impressive six-fight winning streak in the UFC that was topped off by a recent second-round TKO win over Chad Mendes in December.
Alexander Volkanovski is an unbelievably strong fighter and has mostly outmuscled his opponents through his MMA career so far. That's not to discredit his technique, of course, because Volkanovski's effective while standing but does most of his best work when in top position on the mat. It's here where Volkanovski crushes his opponent and hammers them with brutal ground and pound to earn the finish.
But it's hard to see how his grappling/wrestling-based approach will work against Jose Aldo, who has arguably the best takedown defense in the entire featherweight division. Aldo is simply described as an anti-wrestler, who can stuff takedown attempts and keep the fight standing. While upright, Aldo uses his outstanding boxing ability to crack the head and body of his opponent while also mixing in exceptionally powerful kicks to the leg.
Volkanovski is going to be a force to be reckoned with in the division for a long time and he matches up extremely well against most of the division. However, Aldo is a nightmare showdown for the Australian fighter considering that his grappling will be out of play and that Aldo has the upper hand when it comes to boxing. Look for Aldo to win a decision against the tough and durable Volkanovski.
Bet on Jose Aldo to win 2.40Bet €100 to win €2407/5Bet £100 to win £240+140Bet $100 to win $2401.40Bet HK$100 to win HK$2401.40Bet Rp100 to win Rp240-0.7143Bet RM100 to win RM240 at Bovada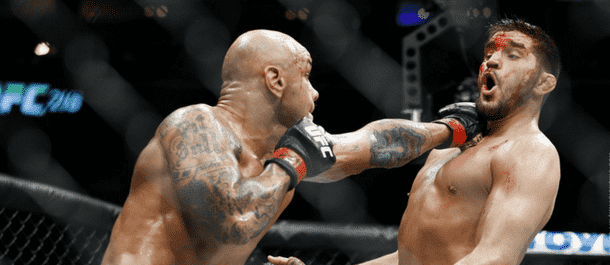 Thiago Alves vs. Laureano Staropoli
Saturday, May 11– 10:00 pm (ET) / 2:00am (GMT)
Thiago Alves will look to make it two wins in a row at UFC 237 as he enters the cage for the second time this year. Alves picked up a split decision win in February (thanks to some help from the judges in Brazil) against Max Griffin that was enough for him to snap a two-fight losing streak.
He'll be fighting Laureano Staropoli, who is making his second walk to the UFC's Octagon. Staropoli debuted in November against Hector Aldana at UFC Fight Night 140 where he managed a unanimous decision win. He's now 8-1 in his career and will be facing the much more experienced Thiago Alves, who now has a record of 23-13.
This is a strangely difficult fight to analyze. Staropoli certainly has potential; he has size, power, and a great gas tank. He also looked to have improved dramatically by the time the Hector Aldana came around. One factor here could be that Staropoli outworks Alves early and sets a pace that Alves can't handle. That's a big chance. But another, more realistic outcome, is that Staropoli doesn't have the technique or ability to really stick it out with Thiago Alves, who may just be too good for Staropoli if this fight stays standing.
Alves is powerful and if there's a chance to take a Brazilian in a fight against an Argentian in Brazil, we're taking it.
Bet on Thiago Alves to win: 1.91Bet €100 to win €19191/100Bet £100 to win £191-110Bet $100 to win $1910.91Bet HK$100 to win HK$191-1.10Bet Rp100 to win Rp1910.9100Bet RM100 to win RM191 at Mybookie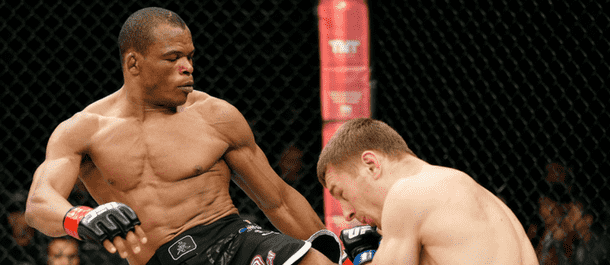 Francisco Trinaldo vs. Carlos Diego Ferreira
Saturday, May 11– 9:30 pm (ET) / 1:30am (GMT)
Fransisco Trinaldo and Carlos Diego Ferreira are set for an all-Brazilian battle at UFC 237.
Trinaldo earned an impressive second-round stoppage against Evan Dunham back in September last year. That win helped him to 3-2 in his last five fights with losses only to talented fighters such as James Vick and Kevin Lee – who have typically caused problems for most of the division.
Diego Ferreira suffered the first two defeats of his career back in 2014 and 2015 and has since moved his record to 15-2 after earning four consecutive victories over the years since. Most recently, Ferreira defeated Rustam Khabilov at UFC on ESPN+ 3 in February via unanimous decision.
Getting Trinaldo at these odds is fantastic for bettors. Carlos Diego Ferreira will certainly be looking for takedowns against Trinaldo but there's a likely outcome at play here that could see Trinaldo use his athleticism and explosiveness to defend/evade takedown attempts and keep it standing.
For as long as this one stays upright, Trinaldo is going to have the major advantages. We're taking him to win.
Bet on Francisco Trinaldo to win: 2.50Bet €100 to win €2503/2Bet £100 to win £250+150Bet $100 to win $2501.50Bet HK$100 to win HK$2501.50Bet Rp100 to win Rp250-0.6667Bet RM100 to win RM250 at BetOnline
Best Bets for UFC 237
Anderson Silva
Jose Aldo
UFC 237