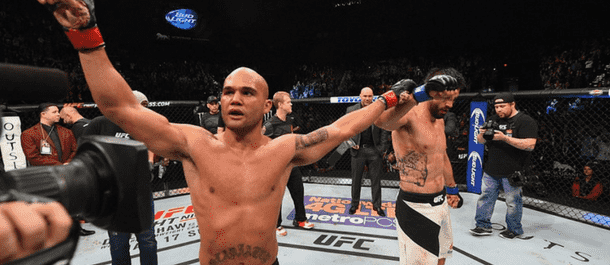 Moments before Jon Jones attempts to defend his light heavyweight title from Anthony Smith, and Kamaru Usman challenges Tyron Woodley for the welterweight title, three major fights will take place on the UFC 235 main card.
The main card will feature the arrival of Ben Askren, who is a former Bellator and ONE Championship champion. He'll be fighting Robbie Lawler, who is arguably one of the toughest matchups in the division for him.
Before then, rising Chinese strawweight fighter Weili Zhang will compete against Tecia Torres in the biggest matchup of her career so far.
And it'll be former champion Cody Garbrandt kicking off the pay-per-view card in a bantamweight battle with Pedro Munhoz.
This is about as good as a UFC main card gets.
Before reading on for our best bets and predictions for the UFC 235 main card, make sure to review our Jon Jones vs. Anthony Smith breakdown, as well as our Tyron Woodley vs. Kamaru Usman betting guide.
Let's get started.
Robbie Lawler vs. Ben Askren
Saturday, March 2– 11:00 pm (ET) / 3:00am (GMT)
It wasn't that long ago when it looked like Ben Askren would never compete in the UFC.
The former Bellator champion attempted to make a move to the UFC a few years back but was denied. He then swapped over to Asian-based promotion, ONE Championship, where he made a meal of the competition over there. Askren now is undefeated after 18 fights in his professional career and is coming off a dominant first-round stoppage of Shinya Aoki.
Askren's facing Robbie Lawler, who enters this fight after losing to Rafael dos Anjos via unanimous decision in December 2017. Lawler claimed the welterweight title in December 2014 by defeating Johny Hendricks and then proceeded to defend it against Rory MacDonald and Carlos Condit. Ultimately, however, he was rocked by Tyron Woodley in the first round and lost his belt in July 2016. A win here against Askren will be of great significance if Lawler ever wants to push back up the rankings.
Askren is a phenomenal wrestler, and probably rates amongst the best complete grapplers in the UFC now that he come on board. He uses his folkstyle wrestling techniques to not just pin an opponent to the mat and keep them on the ground, but to set up devastating ground and pound attacks in ways that many fighters in the UFC have yet to explore. He's a revolutionary grappler that will likely smoke Lawler if this fight hits the mat at any point.
However, getting the fight to the mat is a completely different story.
Sure, Askren has a brilliant takedown game, but his striking is mediocre at best. His slow, plodding style of stand-up means that he is completely reliant upon securing a takedown to win the fight. Lawler will be aware that he needs to keep the fight standing and will be ready to defend incoming takedowns. But most importantly, Lawler won't respect Askren's striking and can use the time they are standing to piece up Askren and get ahead on the scorecards, if not hurt Askren and finish him.
Askren's undefeated and has used his wrestling to dominate every fight in his pathway so far, but Lawler does have the right tools to stop the man making his promotional debut.
Bet on Robbie Lawler to win: +230 at Bovada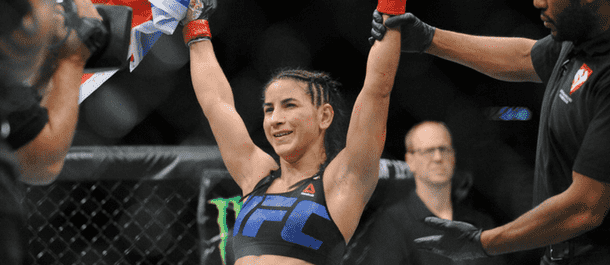 Tecia Torres vs. Weili Zhang
Saturday, March 2– 10:30 pm (ET) / 2:30am (GMT)
Two extremely underrated fighters will go head-to-head in the women's strawweight division at UFC 235.
Tecia Torres will be looking to snap two-fight skid, in which she has lost to Jessica Andrade and Joanna Jedrzejczyk most recently. Those two defeats left Torres winless in 2018.
She'll be facing rising Chinese star, Weili Zhang, who is now 2-0 in the UFC after joining in August 2018. Mostly unknown to fans of the UFC, Zhang now has the perfect platform to make a statement in this bout against Torres and announce her arrival in the group of contenders near the top.
All three of Tecia Torres' defeats have come against only the very best in the women's strawweight division. Torres lost to Namajunas in 2016, and Andrade and Jedrzejczyk in 2018. This puts Torres in this weird spot, where she's only just underneath the very top-tier of the division but is likely miles ahead of many of the lower-rated contenders.
Weili Zhang is one of those lower-rated contenders, but she's on the rise and is arguably already underrated – even after her big stoppage victory against Jessica Aguilar. Zhang secured an easy takedown before assaulting her on the mat with slicing elbows.
In many ways, Zhang and Torres have a very similar strategy in their fights – they're both aggressive and relentless, moving forward and pushing the pace. Both pressure fighters, it's likely that the bigger, stronger athlete will experience a major advantage in this fight and that's the Chinese fighter.
Torres is underrating her opponent, but we won't.
Bet on Weili Zhang to win: 1.81Bet €100 to win €18181/100Bet £100 to win £181-123Bet $100 to win $1810.81Bet HK$100 to win HK$181-1.23Bet Rp100 to win Rp1810.8100Bet RM100 to win RM181 at BetOnline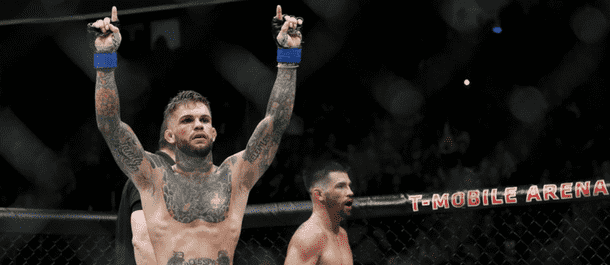 Cody Garbrandt vs. Pedro Munhoz
Saturday, March 2– 10:00 pm (ET) / 2:00am (GMT)
Cody Garbrandt, the man with arguably the best hands in the bantamweight division returns this weekend to face Pedro Munhoz.
Garbrandt's impressive rise through the bantamweight division led him to a title fight with Dominick Cruz in 2016. It was there where Garbrandt looked incredible, dismantling the bantamweight king with ease. However, Garbrandt's reign wouldn't last long, as he was dethroned by TJ Dillashaw in his very first defense. Knocked out in the second round, Garbrandt returned only to be knocked out even faster – losing to Dillashaw at 4:17 of round one.
He'll have his chance to bounce back to winning ways against Pedro Munhoz, who has been tearing through the division since his arrival. Munhoz is coming off big wins over Bryan Caraway and Brett Johns, placing him amongst the contenders in the 135-pound category.
This fight is going to be explosive from start to finish. Expect Garbrandt to employ his usual tactics, where he'll stick just inside punching range while slipping his head, angling out, and landing his cross and check hook. He'll likely have lots of success landing these punches against Munhoz, who likes to trade, as well.
But he does need to be careful of Munhoz's offense, particularly his kicks. Munhoz is a devastating kicker, who targets all areas of an opponents body. This is of huge concern to Garbrandt, who has recently shown subpar kick defense in his fights against Dillashaw.
For as long as this fight stays at kicking range, Garbrandt is in danger. But as soon the fight is played out inside the pocket, you can expect Garbrandt to land his hands and possibly earn a knockout finish.
We're taking the knockout by Garbrandt.
Bet on Cody Garbrandt to win by KO: 2.60Bet €100 to win €2608/5Bet £100 to win £260+160Bet $100 to win $2601.60Bet HK$100 to win HK$2601.60Bet Rp100 to win Rp260-0.6250Bet RM100 to win RM260 at Mybookie
Best Bets for the UFC 235 Main Card
Ben Askren
Robbie Lawler
UFC 235