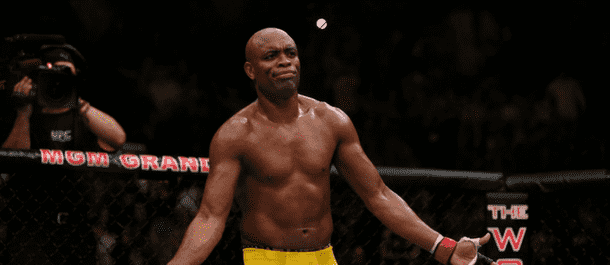 In a matchup that no one really wanted, Anderson Silva will face off with Israel Adesanya in the co-main event of UFC 234.
Well, that might be an unfair introduction, but it's not that far from the truth. Israel Adesanya is the new 'shiny toy' in the UFC, showcasing his brilliant striking techniques and smashing through the middleweight division in 2018. Adesanya was the consensus breakout mixed martial artist last year and looks to build off that as we come into the new year.
And then there's Anderson Silva, one of the greatest to have ever done it. He's now 43-years-old and has won one of his last five fights; that win was a controversial one as he seemingly snatched a decision against Derek Brunson that most fans and media scored against him.
But here we are with an aging legend who is well past his prime up against someone who is really coming into their own right now.
We'll break down this fight, share all of the best odds and then bring you the best bet for this co-main event.
Remember when Anderson Silva went on an undefeated run of terror from 2006 to 2012? He won his first 16 fights in the UFC, setting a record for most consecutive wins in the promotion and looked to be almost unstoppable. All of that came undone against the first of the 'new generation' fighters, though, as Chris Weidman found a way to defeat him in 2013. Silva then returned to rematch Weidman only to injure his leg after attempting a leg kick, and therefore losing the fight due to referee stoppage. Silva then lost to Michael Bisping in 2016 before then appearing at UFC 200 in a short-notice fight with Daniel Cormier.
His only win in the last five years was against Derek Brunson, and even that wasn't really a win.
So, it goes without saying that Silva's going to need to pull something out of the hat if he wants to defeat Israel Adesanya this weekend.
Israel burst onto the scene in February 2018 when he faced Rob Wilkinson in Perth, Australia. His second-round TKO win earned him his first Performance of the Night bonus. He has since gone on to win this award twice more – against Brad Tavares and Derek Brunson. The Tavares win was a decisive five-round beatdown that saw him win a clear unanimous decision. His work in that fight was so impressive that he earned the $50k bonus that is normally distributed to fighters who win via stoppage. And then he made Derek Brunson look terrible, beating him up with relative ease to earn a first-round TKO.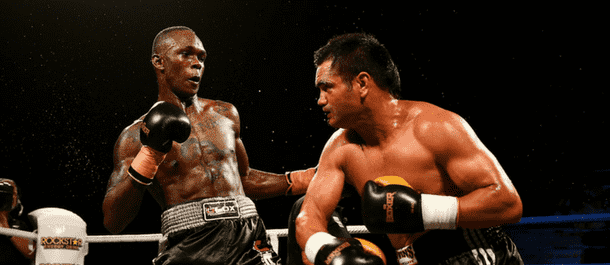 Fight Breakdown
There's a lot more than meets the eye in this co-main event.
Yes, fans around the world are 'zoomed out' and see a matchup of two fighters with incredibly similar styles, but that perspective is unfair to Adesanya.
Sure, Silva and Adesanya share some techniques. You'll see Adesanya use some of the same spinning attacks that we've come to expect from Silva time and time again, or maybe he'll start taunting his opponent or feinting almost unnecessarily to entertain the crowd and frustrate his opponent. Adesanya's even admitted to copying some of Silva's techniques. But just because a fighter has 'copied' a couple of moves from an opponent – a former legend, mind you – doesn't mean that these two are comparable.
Adesanya is many levels above Silva and he's going to prove that on the weekend.
Both counter-punchers, expect a slow start as Adesanya tries to find his range and potential openings. Don't expect Silva to open up first, either, as he typically sits back and awaits a read from his opponent. He moves forward, but he's trying to draw out strikes from his opponent so he can slip and then return a thunderous shot in return. The problem with this approach is that Adesanya is seemingly much faster than Silva in 2019 and utilizes brilliant distance management skills to operate at a distance that helps keep him safe while also allowing offensive capabilities when necessary.
We're expecting this fight to be fought at a slow pace. It might take a couple of minutes or so before Adesanya finds his groove, but he should work his way to a clear decision.
Bet on Israel Adesanya to win by decision
UFC 234: Anderson Silva vs. Israel Adesanya
Saturday, February 9 – 11:00 pm (ET) / 3:00am (GMT)
Anderson Silva
Israel Adesanya
UFC 234