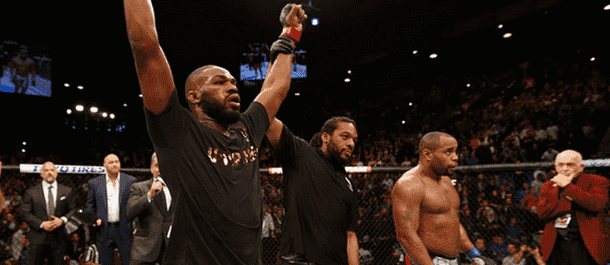 Jon Jones returns to action at UFC 232 to face Alexander Gustafsson on Saturday, December 29
This fight is a highly-anticipated rematch of a surprisingly competitive five-round war back in 2013
Many fans believe Gustafsson won the first bout and are now picking him to defeat Jones this time
There's never a smooth lead-up to fight night when Jon Jones is involved.
This time, the event has been moved from Las Vegas to Los Angeles on one week's notice because Jon Jones was caught with traces of a previously traced substance in recent tests. The Nevada commission won't allow Jones to fight in Las Vegas, so the UFC packed up their gear and will now host the event under the California Athletic State Commission's guidelines.
What a mess.
But at least the fight is still going ahead as planned.
We're here to break down the fight and bring you our recommended betting advice for the UFC 232 main event.
Jon Jones vs. Alexander Gustafsson
The first clash between Jon Jones and Alexander Gustafsson is remembered for all of the wrong reasons.
It wasn't a "robbery," as many fans are quick to suggest. While it was indeed competitive and very exciting, it has been blown out of proportion because Gustafsson's efforts were a surprise.
Gustafsson was never supposed to be such a challenge for Jones.
He entered the fight as a 7.60Bet €100 to win €76033/5Bet £100 to win £760+660Bet $100 to win $7606.60Bet HK$100 to win HK$7606.60Bet Rp100 to win Rp760-0.1515Bet RM100 to win RM760 underdog and no one was giving him a chance to defeat the man who looked to be trending toward becoming one of the greatest fighters of all-time.
So when Gustafsson secured a takedown and became the first to do so against Jones, it had everyone on the edge of their seat. And then Gustafsson proceeded to beat up Jones with excellent boxing technique.
Could Gustafsson be the man to defeat Jones?
It wasn't to be.
Jones clearly did enough to win three of the five rounds, despite what Joe Rogan's relatively one-sided commentary led people to believe.
And Then?
For Jon Jones, it's been a myriad of complications since UFC 165.
Having lost his title in 2015 after his involvement in a hit-and-run incident and then returning to action only to lose his title again in the lead-up to his headline fight with Daniel Cormier at UFC 200, it hasn't been a smooth road for Jones in the UFC lately.
In his most recent bout, Jones knocked out Cormier in the third round and looked to have moved past his problems once and for all. That was until the United States Anti-Doping Agency again caught Jones with traces of a prohibited substance not long after. That win would be overturned to a 'no-contest' and Jones has since been away from competition until now.
Surprisingly, even with all of Jones' issues, Gustafsson has only competed one more time than Jones since their first encounter in 2013. Winning three of his five bouts, Gustafsson looked most impressive in his latest victory against Glover Teixeira in May last year. Many believe that he is still the man who poses the greatest threat to Jones.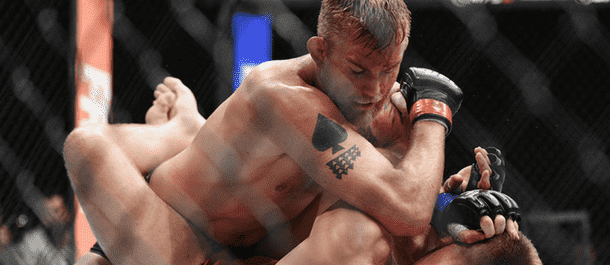 Fight Breakdown
There's a lot to unpack before this main event bout at UFC 232.
Firstly, Gustafsson's boxing proved to be a critical factor in the first fight. Standing at long range with Jones, Gustafsson was able to punish Jones with straight punches and shots to the body all while narrowly avoiding incoming kicks and all sorts of spinning elbow attacks. It was here that Gustafsson looked superior to Jones.
Jones isn't considered one of the best fighters of all-time because of his boxing ability. No, it's because of his incredible fight intelligence and ability to adapt to different circumstances when inside the octagon. We saw this against Gustafsson, as Jones looked for ways to pick apart Gustafsson with creative techniques.
Although the takedown wasn't there for Jones (he failed on 10 of his 11 attempts), he dominated Gustafsson when it came to striking accuracy and strikes landed. Jones connected with 61% of his strikes whereas Gustafsson landed cleanly with just 38% of his significant strikes.
For Jones, it was the kicks to the lead leg that changed the game in his favor. Utilizing his controversial "oblique kick" that targets the knee of his opponent, Jones can push forward with his kicks and tally up landed strikes all while negating his opponent's ability to move freely and quickly in the later rounds. As Robert Whittaker showed in his UFC Middleweight Championship fight with Yoel Romero, a kick to this area of the lead leg can have significant effects.
When it comes to predicting the second fight, we are confident in Jones' ability to improve his offensive and defensive boxing ability to match Gustafsson while standing across from him. We're not so inclined to believe that Gustafsson has improved his ability to defend against Jones' leg kicks and that could ultimately cost him the fight.
Expect an improved Jon Jones to score a spectacular finish this weekend at UFC 232.
UFC 232: Jon Jones vs. Alexander Gustafsson
Saturday, December 24 – 11:50 pm (ET) / 3:50am (GMT)
Alexander Gustafsson
Jon Jones
UFC 232