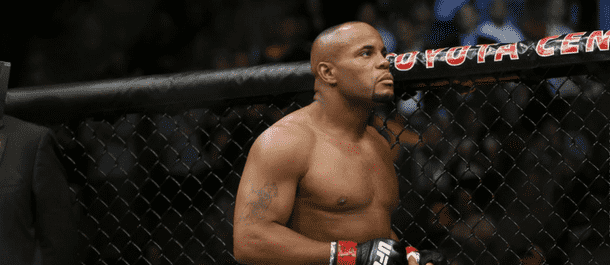 The UFC returns to Madison Square Garden, New York, this weekend with a brilliant fight card catered to all sorts of mixed martial arts fans.
The UFC 230 main event will see heavyweight champion Daniel Cormier defend his title from the surging Derrick Lewis.
The co-main event is an exciting middleweight fight between Chris Weidman and Jacare Souza. And the rest of the UFC 230 main card is filled with entertaining battles between familiar faces and a couple of fighters trying to break through in their respective division.
The rest of the card is jam-packed with exciting fighters and intriguing matchups, so let's get right into it and start analyzing the UFC Heavyweight Championship fight that headlines the pay-per-view.
Note: MyBookie has jumped to the front of the pack when it comes to MMA sportsbooks. With great odds and early markets, it's a must-join sports betting site for those who love mixed martial arts.
Daniel Cormier, who is currently ranked as the #1 pound-for-pound fighter in the UFC, will be making his first title defense as a heavyweight after claiming the title from Stipe Miocic earlier this year. That victory made Cormier the only current simultaneous two-division champion in the organization, and he currently reigns over the light heavyweight division, as well.
No one expected Cormier to return to the cage so soon. After all, we were to believe he was waiting for a shot at Brock Lesnar next year. But the offer to fight at Madison Square Garden against Derrick Lewis, a fighter who isn't quite as well-rounded as other top heavyweight contenders, was too good to turn down.
Derrick Lewis arguably falls short in comparison to Cormier across all required skills and techniques in mixed martial arts.
But that isn't to say that Lewis isn't dangerous, because he is.
As he proved to the couple of million spectators watching at UFC 229, Lewis' hands are packed with power. "The Black Beast" was well on his way to losing a clear decision to Alexander Volkov until he managed to clip the Russian with a perfect series of punches in the dying stages of the fight. That win was enough to move Lewis to nine wins from his last ten fights and ultimately earn him a shot at the UFC Heavyweight Championship, albeit on just four weeks notice.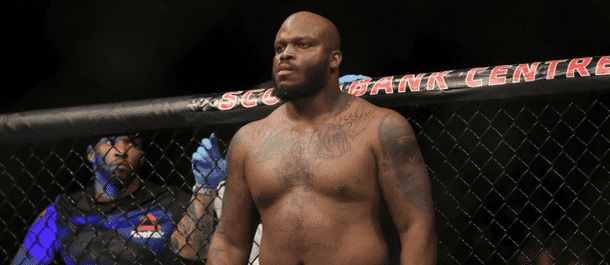 Fight Breakdown
Will Daniel Cormier be undersized and underpowered against Derrick Lewis? Possibly.
To almost everybody's surprise at UFC 220, Cormier hit the scales and weighed in heavier than the champion Stipe Miocic. That won't be the case this time. Cormier is expected to weigh-in at approximately 245-pounds whereas Lewis is the type of heavyweight who needs to cut some weight to make the 265-pound limit.
Lewis is a beast (with an appropriate nickname), and his size has been a factor in many of his fights before.
But technique usually overrules strength and power, and Cormier has clear advantages when it comes to technique and ability.
Cormier is an exceptional wrestler with brilliant takedowns. It's not just about the takedowns; he excels at keeping an opponent on the mat and punishing them with strikes, ultimately forcing them to give up their back (and their neck) or dishing out enough damage for the referee to step in and the fight.
But against Miocic, he also showed that he has tremendous one-punch knockout power at heavyweight, as well.
Probably the greatest separating factor in this fight is the cardio and endurance disparity.
Cormier, much like many of the guys at AKA, doesn't noticeably fatigue inside the cage and can often keep the same pace all the way through the fight. Whether it's his forward pressure and consistent dirty boxing on the inside or repeated takedowns, Cormier will be in Lewis' face the entire fight.
And then there's Lewis, who recently admitted that he only trains for one hour a day every now and again. Cardio isn't a strong suit of "The Black Beast," but he generally makes up for it with a high level of determination and heart. We've seen it time and time again when he looks fatigued or hurt badly but still manages to bite down on his mouthpiece and turn the fight around with that one punch.
Will he land that sweet (and equally stunning) one-punch knockout this weekend?
Don't count on it.
Expect Daniel Cormier to work Derrick Lewis over for the first couple of rounds before eventually securing the finish in the third round.
UFC 230: Daniel Cormier vs. Derrick Lewis
Saturday, November 3 – 11:30 pm (ET) / 3:30am (GMT)
Daniel Cormier
Derrick Lewis
UFC 230