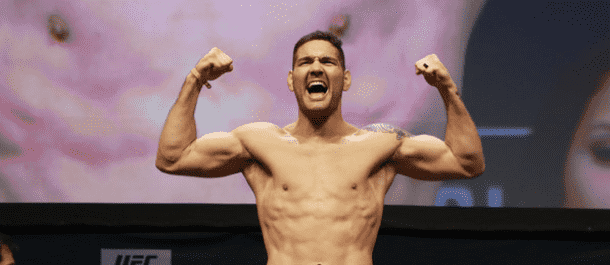 UFC 230 marks the UFC's return to pay-per-view with an exciting fight card scheduled for Saturday, November 3 at Madison Square Garden, New York.
At the top of the bill is a heavyweight title fight between Daniel Cormier and Derrick Lewis. You can read our preview and prediction for the UFC 230 main event here.
But the rest of the main card is just as intriguing, no matter if you're a hardcore or casual fan of mixed martial arts.
With entertaining fighters such as Israel Adesanya and a list of proven middleweight contenders, such as Chris Weidman and "Jacare" Souza, there's something for everyone.
We're here to break down the entire main card and bring you all of the best bets so you can rake in some cash this weekend.
Let's get started.
Chris Weidman vs. Ronaldo "Jacare" Souza
Saturday, November 3 – 11:30 pm (ET) / 3:30am (GMT)
This is the type of middleweight fight that can't be anything other than exhilarating.
Long Island-based Chris Weidman is set to battle Ronaldo "Jacare" Souza in a high-stakes 185-pound clash. With a win over Souza, Weidman has been promised a shot at the title – whether that's against Robert Whittaker or Kelvin Gastelum. "Jacare" also believes that he would be next in line for a shot the champion if he manages to defeat Weidman at Madison Square Garden.
There's almost too much to consider in this middleweight matchup.
We are all aware of Souza's excellent submission grappling skills and the constant threat of him strangling an opponent, but he's going to need to get Weidman to the mat and keep him there to utilize his technique. At the age of 38, Souza's athleticism is quickly declining, and there's a real argument to be made that he is well past his prime.
This was best displayed against Robert Whittaker when "Jacare" – although injured at the time – struggled to secure a takedown and was overwhelmed in the middle rounds.
Weidman will test Souza in more ways than one. Weidman starts fast and likes to keep a consistent pace, slinging punches forward at his opponent and walking them down. Souza will sit back and wait for his shot, but it's likely that he won't see a dominant position against Weidman through the entire three rounds.
We're taking Weidman to win.
Bet on Chris Weidman to win: 1.54Bet €100 to win €15427/50Bet £100 to win £154-185Bet $100 to win $1540.54Bet HK$100 to win HK$154-1.85Bet Rp100 to win Rp1540.5400Bet RM100 to win RM154 with Bovada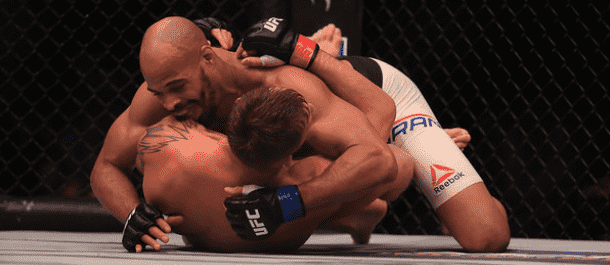 David Branch vs. Jared Cannonier
Saturday, November 3 – 11:00 pm (ET) / 3:00am (GMT)
David Branch misses out on yet another high-profile fight.
When Ronaldo Souza was called up to replace Luke Rockhold against Chris Weidman, it left Branch without an opponent for the second time this year. Luckily, Jared Cannonier, who was preparing for a fight in two weeks, answered the call and will happily fight Branch at MSG.
Branch is arguably more superior than his adversary in all aspects of mixed martial arts. Yes, Cannonier can be dangerous on the feet, but he doesn't possess the same level of well-rounded skills and attributes that Branch does.
The statistics surprisingly don't back up the eye test, however. Cannonier lands more significant strikes per minute and also has a much higher strike accuracy and higher strike defense %.
When envisioning this contest, all we see is an easy Branch victory – possibly inside the distance.
Cannonier is a former light heavyweight (and heavyweight) and will be shredding down to middleweight for the first time in his career. He'll also be stepping in two weeks earlier than expected against a higher skilled opponent with a different fighting style.
The real opportunity here in this one is for Branch to take Cannonier down to the mat and work him there before eventually securing a submission.
And we'll be cashing in on that when it happens.
Bet on Total Rounds – Under 2.5: 2.10Bet €100 to win €21011/10Bet £100 to win £210+110Bet $100 to win $2101.10Bet HK$100 to win HK$2101.10Bet Rp100 to win Rp210-0.9091Bet RM100 to win RM210 with BetOnline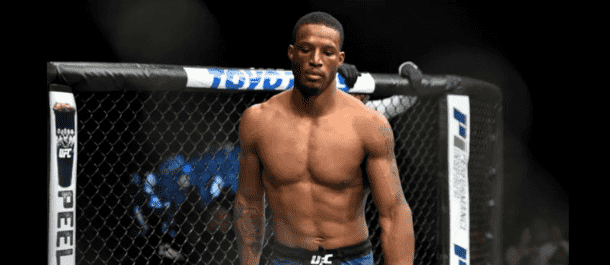 Karl Roberson vs. Jack Marshman
Saturday, November 3 – 10:30 pm (ET) / 2:30am (GMT)
Well, no one could have expected Karl Roberson vs. Jack Marshman to feature on a UFC pay-per-view main card in 2018, but here we are anyway!
Roberson and Marshman is yet another middleweight fight set to take place at Madison Square Garden this weekend and will pit a brilliant kickboxer against a relatively one-dimensional boxer.
Karl Roberson will be looking to bounce back from his first-ever career defeat when he was submitted by Cezar Ferreira in May this year.
Previously, Roberson had managed five consecutive first-round victories including an impressive UFC debut back in November last year against Darren Stewart. Impressively, Roberson showcased excellent submission finishing ability by cranking a rear-naked choke to finish the fight in 3 minutes and 41 seconds.
Jack Marshman has dropped two of his last three and is now 2-2 in his first four fights with the UFC. His boxing is enough to threaten most challengers standing across from him, but he lacks the well-rounded skills to last on the mat or even stand across from a talented kickboxer. It was a high kick from Thiago Santos that crushed Marshman and sent him to the mat in February last year.
Roberson should be too good in this one, but there's always a threat that Marshman lands his hands.
Expect Roberson to finish Marshman inside the first two rounds.
Bet on Karl Roberson to win: 1.36Bet €100 to win €1369/25Bet £100 to win £136-278Bet $100 to win $1360.36Bet HK$100 to win HK$136-2.78Bet Rp100 to win Rp1360.3600Bet RM100 to win RM136 at Bovada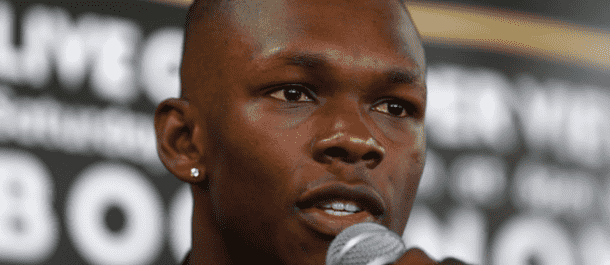 Derek Brunson vs. Israel Adesanya
Saturday, November 3 – 10:00 pm (ET) / 2:00am (GMT)
Derek Brunson and Israel Adesanya have engaged in a war of words, and they're now ready to throw down at MSG.
Derek Brunson is a hard-hitting, fast-starting middleweight with raw power. He's known for getting rid of his opponent early, and all six of his last victories were first-round finishes. He's lost during that time, as well, with defeats to Robert Whittaker and Ronaldo Souza (and a robbery against Anderson Silva). His explosive fighting style will be tested by the calm and composed striking of Israel Adesanya.
Adesanya has stormed onto the scene and looked outstanding in his first three fights with the promotion so far. With lots of hype behind him before his debut, he lived up to expectations, and he has rarely been challenged on the feet. In his most recent fight with Brad Tavares, Adesanya easily controlled all stages of the five-round main event.
Don't count out Derek Brunson at UFC 230, though, and expect him to storm out of the gates early and look to end Adesanya's night. Although that's a likely scenario, it's even more likely we see Adesanya control the flow of the fight from start to finish.
Bet on Israel Adesanya to win: 1.33Bet €100 to win €13333/100Bet £100 to win £133-303Bet $100 to win $1330.33Bet HK$100 to win HK$133-3.03Bet Rp100 to win Rp1330.3300Bet RM100 to win RM133 at BetOnline
UFC 230 Main Card Best Bets
We've done the research and studied the odds.
Here are our best bets for UFC 230.
Chris Weidman
Israel Adesanya
UFC 230