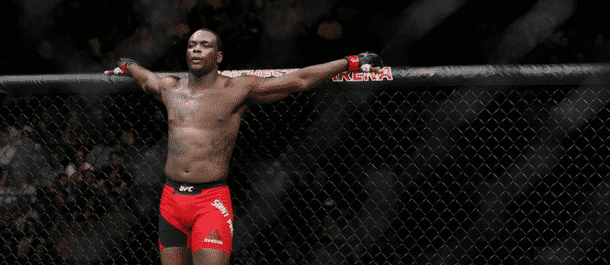 UFC 229 is expected to be the best-selling UFC pay-per-view of all-time for no other reason than Khabib Nurmagomedov vs. Conor McGregor, but don't let that turn you away from getting behind these prime betting opportunities we have uncovered on the main card.
We're here to break down the light heavyweight clash between Ovince Saint Preux and Dominick Reyes, the heavyweight battle between Alexander Volkov and Derrick Lewis and a women's strawweight fight featuring Michelle Waterson and Felice Herrig.
If you haven't already, check out our preview and prediction for Khabib Nurmagomedov vs. Conor McGregor and Tony Ferguson vs. Anthony Pettis.
Let's get started.
Ovince Saint Preux vs. Dominick Reyes
Saturday, October 6 – 11:30 pm (ET) / 3:30am (GMT)
Ovince Saint Preux will defend his spot in the UFC's rankings from the up-and-coming Dominick Reyes this weekend at UFC 229.
"OSP" has long been a middle-of-the-road light heavyweight fighter in the UFC. He's scored impressive victories against low-ranked opponents and unproven prospects, but he has seemingly always fallen short against anyone in or close to the top-tier of the division. Saint Preux has now won four of his last five fights and this will be his seventh fight since February 2017. He'll be stepping into the cage after defeating Tyson Pedro by first-round submission in June.
Dominick Reyes hasn't quite taken the UFC by storm already, but he's well on his way to doing so. Reyes is undefeated after nine fights as a professional and five fights as an amateur and is unbeaten after three fights in the UFC so far. Most impressively, Reyes has continued his first-round finishing ways in the UFC and has not fought past the 3:39 mark of the first round in his last five fights. In his most recent outing, he defeated Jared Cannonier by first-round KO/TKO. He's also managed four first-minute victories in his four-year professional career.
Overall, Saint Preux doesn't appear to be much of a threat to the young and dangerous Dominick Reyes, but anyone who has seen "OSP" submit an opponent with an unexpected Von Flue choke or scored a memorable come come-from-behind victory (like against Tyson Pedro) knows that it's difficult to ignore Saint Preux's strengths. Those strengths, now more than ever before, seem to be a relatively measured approach inside the cage and an insane ability to find submission opportunities from wacky positions.
Dominick Reyes looks like the next big thing at light heavyweight. He's incredibly explosive and has shown no immediate weakness to his game so far, partly because we're yet to see how he handles the second and third round against a UFC-caliber opponent.
Saint Preux's best chance of victory might be to take Reyes down to the mat and outwork (or submit him) down there. That way, he can avoid the pace and pressure of Reyes and survive long enough to test him in rounds two or three. For Reyes, expect him to close the distance and smother Reyes with volume. It might just take one or two well-timed strikes to end the fight early.
Prediction: Dominick Reyes by KO/TKO – Round 1
Bet on Dominick Reyes to win – 1.45Bet €100 to win €1459/20Bet £100 to win £145-222Bet $100 to win $1450.45Bet HK$100 to win HK$145-2.22Bet Rp100 to win Rp1450.4500Bet RM100 to win RM145 at 888Sport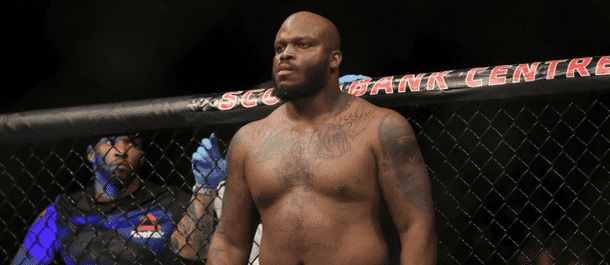 Derrick Lewis vs. Alexander Volkov
Saturday, October 6 – 10:30 pm (ET) / 2:30am (GMT)
Two highly-ranked UFC heavyweight fighters will collide on the main card of UFC 229 when Alexander Volkov meets Derrick Lewis.
Lewis will be attempting to regain some followers after his last "performance" against Francis Ngannou. Of course, Lewis isn't all to blame for the disaster that was a total of 31 landed strikes through 15 minutes of fighting, but he played his part in what turned out to be a miserable three-round heavyweight fight. At the end of the day, however, a win is a win and Lewis was bumped up to the #2 spot in the UFC's official heavyweight rankings despite his mediocre effort.
Although sitting as the #5 heavyweight in the UFC right now, Alexander Volkov is arguably more deserving of a shot at the UFC Heavyweight Championship than anyone else above him. Volkov is on an impressive four-fight winning streak in the UFC after defeating former champion Fabricio Werdum in March. He's now undefeated in his last six professional bouts and sits at 30-6 overall.
One of the first things to assess in this fight is the conditioning of both fighters; we'll get to power later.
Alexander Volkov typically relies on outlasting his opponent through the early rounds and taking over the fight in the middle-to-late stages of the fight. He executed this perfectly against Werdum earlier this year and did the same against Stefan Struve just one fight earlier. Volkov uses his impressive range of strikes to punish his opponent from a relatively safe distance, all while racking up favor in the eyes of the judges. If this fight makes it to the second or third round at UFC 229, Volkov's conditioning will undoubtedly be a major factor against Lewis, who is known to fatigue significantly.
But that doesn't mean Lewis can't end the fight in any of those rounds. In fact, Lewis' heavy hands mean that he can end the fight at any given moment with one well-timed punch. Before beating Francis Ngannoui, Lewis managed to defeat the well-rounded Marcin Tybura in the third round. Not only are his hands a deadly weapon while standing, but he's also exceptionally dangerous from the top position, where he can launch devastating ground and pound.
Let's just hope that this fight is more entertaining than Lewis' last.
Prediction: Alexander Volkov by KO/TKO – Round 3
Bet on Alexander Volkov to win – 1.57Bet €100 to win €15757/100Bet £100 to win £157-175Bet $100 to win $1570.57Bet HK$100 to win HK$157-1.75Bet Rp100 to win Rp1570.5700Bet RM100 to win RM157 at 888Sport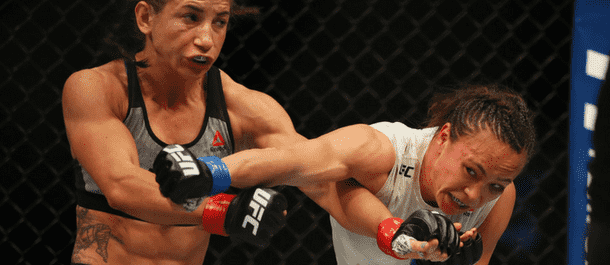 Michelle Waterson vs. Felice Herrig
Saturday, October 6 – 10:00 pm (ET) / 2:00am (GMT)
Michelle Waterson and Felice Herrig are well outside title contention at the moment, but with a string of good performances, they can put their name in the hat again for a shot at the highest-ranked contenders.
Waterson narrowly avoided a three-fight losing streak recently when she had her hand raised against Cortney Casey for a split decision victory. 68% of fans scored the fight for Cortney Casey, but that is meaningless now as Waterson is moving on to bigger and better things here on the main card of the greatest event in UFC history.
Herrig recently had her four-fight winning streak snapped by Karolina Kowalkiewicz at UFC 223 in April. A win over the Polish star would have lifted Herrig right into the mix with other title contenders in the division, but a loss has since downgraded her to a matchup with the struggling Waterson.
What's the plan for either fighter here? For Michelle Waterson, is it to secure one of her perfect head-and-arm throws and take this fight to the mat. Or is she better off attempting to land the cleaner, more significant shots while standing up?
And for Felice Herrig, is her objective to outwork Waterson and overwhelm her with a high volume of strikes? Or is it to gain top position and use her strength and size to dominate the fight down there?
The point is, there's a variety of ways that this fight can go and it's truly difficult to forecast which of these strategies will come out on top.
Arguably the most likely outcome is that we'll see glimpses of all four of these strategies in play. Herrig will likely land more strikes while standing, and Waterson may have success with her one-shot strikes from distance in return. If the fight makes it to the clinch, we can only expect Waterson to execute one of her takedowns and attempt to submit Herrig. If that throw goes wrong, however, Herrig's top pressure could be too much for the undersized Waterson.
We're expecting nothing less than a competitive fight in which Herrig wins over the judges.
Prediction: Felice Herrig to win by unanimous decision
Bet on Felice Herrig to win – 1.80Bet €100 to win €1804/5Bet £100 to win £180-125Bet $100 to win $1800.80Bet HK$100 to win HK$180-1.25Bet Rp100 to win Rp1800.8000Bet RM100 to win RM180 with BetOnline
Best Bets for UFC 229
There's more to UFC 229 than Khabib Nurmagomedov vs. Conor McGregor.
Here are our best bets for UFC 229:
Make sure to also review our detailed breakdown of Khabib Nurmagomedov vs. Conor McGregor and Tony Ferguson vs. Anthony Pettis.
Alexander Volkov
Derrick Lewis
Ovince Saint Preux
UFC 229