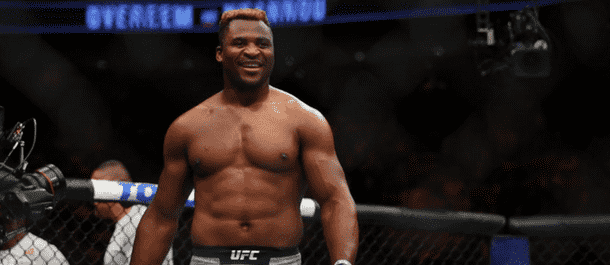 Francis Ngannou vs. Derrick Lewis
Saturday, July 7 – 11:00 pm (ET) / 3:00am (GMT)
Well, this is a matchup of epic proportions. The absolutely terrifying Francis Ngannou will step into the cage with Derrick Lewis this weekend at UFC 226 in what is sure to end in a thrilling knockout finish.
If you're even the slightest fan of the UFC, we can be sure you've heard of the name Francis Ngannou simply because of the hype that was generated for him as he challenged for Stipe Miocic's heavyweight title earlier this year. Ngannou was built up to be the heaviest-hitting fighter that the UFC has ever seen, and while that might not be entirely incorrect, the marketing team forgot to tell us that Ngannou is still a work in progress and lacks any other skills or attributes outside of raw punching power. So, Stipe Miocic casually took down the beast and controlled him on the ground for minutes at a time before cruising to an easy unanimous decision victory. Ngannou will now get his chance to bounce back here, though, against Derrick Lewis.
Derrick Lewis is one of the few who probably look forward to stepping in there and trading shots with the extremely powerful Ngannou. In fact, Lewis has been calling out for "The Predator" for years now, and will finally get his chance to prove that he can defeat Ngannou and work his way into the title picture. It might be unfair to highlight that Ngannou is relatively one-dimensional without mentioning the same for Lewis. "The Black Beast" relies on landing his devastating hands on his opponent and generally struggles against a strategic fighter, as we saw from Mark Hunt in New Zealand last year. As he steps into the cage this weekend, Lewis is backed by the momentum of defeating Marcin Tybura.
The Breakdown
While standing, it's hard to see how anyone in the heavyweight division can take Ngannou's best shots and continue fighting. The guy nearly knocked the head off from Alistair Overeem's shoulders, and everyone gasped whenever he launched punches at Stipe Miocic. His power is terrifying. It's otherworldly. But it isn't backed by the levels of precision or creativity that we're so used to seeing from the world's best fighters. In fact, his power alone carried him to that title shot. On paper, Overeem was a far superior striker than Ngannou, but he couldn't take the power. Can Derrick Lewis?
Well, he might be able to take 'enough' of Ngannou's shots. Lewis is a careful striker who patiently waits for an opening before uncorking vicious punches from all angles. Not interested in clinching or heading to the mat, Lewis shrugs off any attempts to close the distance and prefers to stand back and throw his hands. Now, this is almost never going to work against Ngannou considering his raw power. And it seems the best way to defeat the hulking heavyweight right now is to copy Miocic's approach and take him down to the mat. Will Derrick Lewis want to do that? Is he capable of doing that? That might be a no on both fronts.
Betting Market and Prediction
Derrick Lewis is a big underdog in this one, and will step into the cage with odds of +300 at BetOnline. For those looking to bet on Francis Ngannou, his best odds can be found at 888Sport where he is currently 1.29.
Bet: Francis Ngannou to win – 1.29 at 888Sport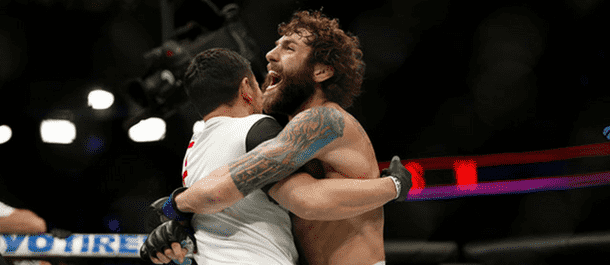 Michael Chiesa vs. Anthony Pettis
Saturday, July 7 – 10:30 pm (ET) / 2:30am (GMT)
The last time we saw Michael Chiesa inside the Octagon was memorable for no other reason than the controversy that was caused by an early stoppage from referee Mario Yamasaki. Kevin Lee was in the process of finishing Michael Chiesa with a rear-naked choke when Yamasaki stepped in and stopped the fight, despite Chiesa not submitting. Regardless of the controversy, Chiesa had his back taken by Lee and was being controlled by the talented wrestler for the majority of that opening round. That defeat snapped a three-fight winning streak for Chiesa.
With just two wins in his last seven fights, Anthony Pettis is in desperate need of a turnaround. The former champion was most recently on the losing end of a bloody fight with Dustin Poirier at UFC Fight Night 120. It was a brilliant fight, but Pettis eventually gave in to a rib injury that was influencing his ability to continue. This matchup with Chiesa has all the makings of a 'Fight of the Night,' as well.
The Breakdown
Michael Chiesa is quite the task for any of the UFC's lightweights. He fights with a creative and fluid style that allows him to mix up his attacks before eventually shooting in and getting his opponent down to the mat. Once there, Chiesa doesn't hide the fact that he is looking for a submission. He accepts risky opportunities, and this was what cost him against Kevin Lee. It might also be what causes him to lock in a fight-ending submission against Anthony Pettis.
As we know, Pettis is still renowned for his 'Showtime Kick,' a kick that is etched in the memories of MMA fans worldwide as he climbed the cage and jumped toward Benson Henderson with a devastating kick. And it's also easy for people to forget that he has shown glimpses of excellence in his previous fights, despite that result. Against Poirier, Pettis was getting the better of the stand-up for a while and was a little unfortunate to miss out on a submission opportunity when the referee stepped in to break up the fight due to the blood.
Once it gets going, this matchup has a Michael Chiesa submission victory written all over it.
Betting Market and Prediction
Michael Chiesa is considered the favorite in this lightweight duel, and BetOnline is currently listing him at odds of 1.68.
The former champion, Anthony Pettis, is currently sitting a little higher than normal over at 888Sport and he can be selected for 2.34.
Bet: Michael Chiesa to win – 1.68 at BetOnline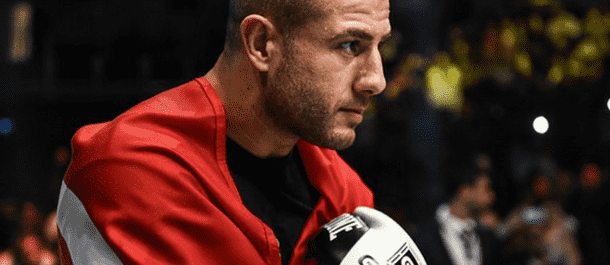 Gokhan Saki vs. Khalil Rountree Jr.
Saturday, July 7 – 10:00 pm (ET) / 2:00am (GMT)
Gokhan Saki will make his second appearance in the UFC's Octagon this weekend at UFC 226 when he faces Khalil Rountree Jr. in what is expected to be an action-packed fight.
Gokhan Saki is a renowned kickboxer who previously held the Glory Light Heavyweight Championship before making a move to mixed martial arts and the UFC. His elite-level striking is a blend of kickboxing techniques and Muay Thai, and he has ferocious elbows and knees to go with his devastating punches and kicks. Saki is going to be a handful for any opponent in the UFC as long as they stand in front of him. The question that presents itself is how Saki will do once the fight hits the mat, because many assume that he is a novice at Brazilian Jiu-Jitsu.
Can Khalil Rountree Jr. be the first to get Saki to the mat and overwhelm him with ground and pound? Maybe not, but much like Saki, Rountree has some heavy hands of his own and will be looking to bust up Saki with combinations that he has perfected in years of mixed martial arts competition. Rountree's knockout power has been on display during his time with the UFC as he destroyed Paul Craig and Daniel Jolly with strikes. He's also shown a tendency to be overwhelmed on the mat, which shouldn't be a factor in this matchup.
The Breakdown
Gokhan Saki is about as slick as it gets while standing up in the light heavyweight division. And right now, it seems as if the path to victory against Saki is not by standing in front of him and testing your striking ability with the decorated kickboxer, but rather to get him to the mat and exploit his relative weaknesses.
Rountree hasn't shown a capability (or a desire) to get a bout to the floor and change the pace of the fight before. But that's not to say it's out of the question when these two step inside the cage at UFC 226. Surely, any educated coaching staff would have helped Rountree develop a takedown game and round out his paths to victory on the mat. We won't know for sure until the cage door shuts this weekend, however.
Betting Market and Prediction
Gokhan Saki is expected to get the win this weekend against Khalil Rountree Jr. and is currently a slight favorite with odds of 1.73 at BetVictor. For those looking to back the underdog, Rountree Jr. is sitting at 2.30 with Bovada.
Bet: Gokhan Saki to win – 1.73 at BetVictor
Betting Plays
Best Bets:
Francis Ngannou to win – 1.29 at 888Sport
Michael Chiesa to win – 1.68 at BetOnline
Gokhan Saki to win – 1.73 at BetVictor
Derrick Lewis
Francis Ngannou
UFC 226