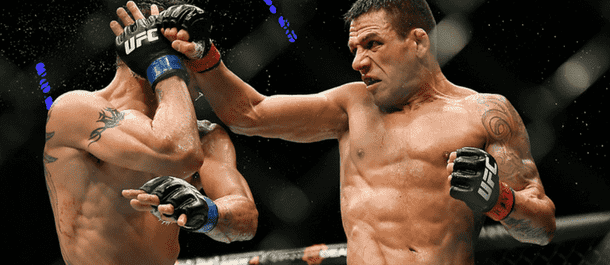 Chicago, Illinois – Saturday, June 9 – 11:30 pm (ET) / 3:30am (GMT)
The first of two title fights at UFC 225 will see Rafael Dos Anjos compete against Colby Covington for a UFC Interim Welterweight Championship.
Rafael Dos Anjos may have slipped off the radar there for a little while after he was defeated by Eddie Alvarez and Tony Ferguson in the lightweight division, but he is now on track to challenge Tyron Woodley for the welterweight title after jumping up a weight class. After several notably bad weight cuts, including one in which he was fearing for his life, Dos Anjos has moved up to the 170 lbs category from the 155 lbs division and has since looked unstoppable.
He made his debut in the division against Tarec Saffeidine in Singapore and won a unanimous decision, and then made short work of Neil Magny in just a matter of months. To round out his tremendous 2017 campaign, Dos Anjos defeated Robbie Lawler in a memorable battle in December.
"RDA" is now the consensus top contender in the division and looked to be next in line to challenge Tyron Woodley for his belt before this opportunity came up.
Colby Covington has shot himself up the rankings relatively fast, primarily due to an impressive performance against Demian Maia in October. That win marked five in a row for the trash-talking welterweight who has made a name for himself due to his frequent call-outs and offensive post-fight speeches.
Covington was a standout NCAA Division I wrestler and has frequently used his wrestling ability to easily control his opponent inside the Octagon.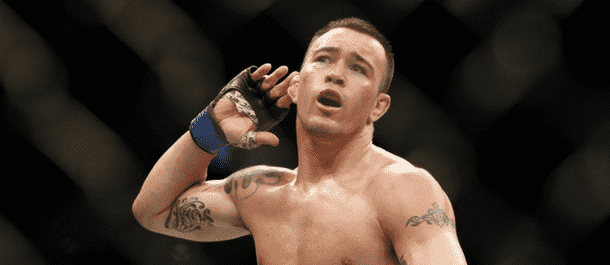 Fight Breakdown
This fight is one of the most intriguing stylistic matchups of the entire night. That's saying something, considering that this event is packed with brilliant fights.
Rafael Dos Anjos is a wrecking machine while standing and he's just as capable of finishing a fight on the mat, as he showed against Neil Magny last year. He brings an extremely fast pace every time he steps into the cage and has an almost-always forward approach. That's not to say that he is reckless by any means – in fact, "RDA" is very disciplined with his aggression and carefully selects the best time to pressure an opponent. The former UFC lightweight champion is also particularly dangerous because of his effective kicks that target the head and body of an opponent.
Colby Covington has been the better fighter in each of his last five fights, but will he have what it takes to stand with Dos Anjos for five minutes at a time? In the first round against Maia, Covington ate a punch or two in order to land cleanly with his own strikes. That's a style that won't work against someone with the punching power and accuracy of Rafael Dos Anjos. Too many stinging shots to the face might see Covington rolled up into a ball not long into the first round.
The real game-changer in this matchup is the use of Covington's wrestling and whether he will be able to smother "RDA" when the fight hits the mat. Covington chose to defend the Demian Maia takedowns and not engage with him on the ground out of respect for his Brazilian Jiu-Jitsu capabilities, but while Dos Anjos isn't equally talented on the mat as Maia, he's certainly an incredible threat. Covington will need to find ways to smash through the guard of Dos Anjos and land some heavy strikes.
But, then again, Dos Anjos also has relatively good getups, if he is to ever get in trouble on the floor. Will Covington want this fight on the ground? Can he hang with Dos Anjos on the feet?
Time will tell, but my prediction is that Covington will be slightly outclassed in all aspects of the fight.
Betting Market
It's stunning that the odds for this fight are closer than the main event title fight between Robert Whittaker and Yoel Romero.
The odds haven't moved all that much for this co-main event, and Rafael Dos Anjos remains the slight favorite at odds of 1.80Bet €100 to win €1804/5Bet £100 to win £180-125Bet $100 to win $1800.80Bet HK$100 to win HK$180-1.25Bet Rp100 to win Rp1800.8000Bet RM100 to win RM180 at BetVictor and MyBookie.
Betting Play
Rafael Dos Anjos is not just the best bet in this matchup, but is likely one of the best bets of the entire event. Back "RDA" with high confidence.
Best Bet: Rafael Dos Anjos to win 1.80Bet €100 to win €1804/5Bet £100 to win £180-125Bet $100 to win $1800.80Bet HK$100 to win HK$180-1.25Bet Rp100 to win Rp1800.8000Bet RM100 to win RM180 at BetVictor and MyBookie.
Colby Covington
Rafael dos Anjos
UFC 225