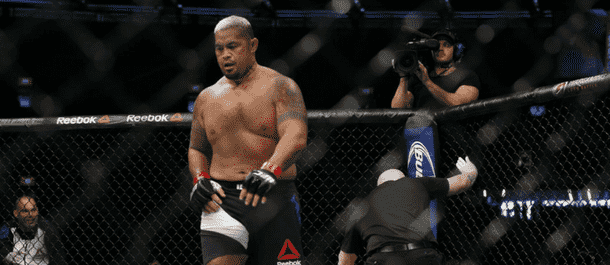 Mark Hunt vs. Curtis Blaydes – UFC 221 Co-Main Event
Saturday, February 10 – 11:30 pm ET / 4:30 am GMT
Mark Hunt and Curtis Blaydes will do battle in one of the many 'big boy' fights at UFC 221 in Perth, Australia. The co-main event is expected to be thrilling bout considering Hunt's tremendous knockout power and Blaydes heavy hands and wrestling prowess.
Mark Hunt recently snapped a two-fight skid when he defeated Derrick Lewis in New Zealand at UFC Fight Night 110. Hunt used his wealth of experience and knowledge of the fight-game to outwork a tiring Lewis before eventually picking up a KO/TKO victory in the fourth round. It might not have been the highlight reel knockout we were expecting, but it was a fantastic way to bounce back from his devastating loss to Alistair Overeem just months prior. The win surely removed some bad taste that was leftover from the Brock Lesnar scandal at UFC 200, as well.
Hunt now gets set to take on Curtis Blaydes, who is making a name for himself in the division. Blaydes had a difficult assignment when he debuted in the organization against Francis Ngannou in April 2016. However, he has bounced back from that defeat and since been undefeated during his time with the UFC. Most recently, he defeated Oleksiy Oliynyk who had just submitted Viktor Pesta and Travis Browne consecutively.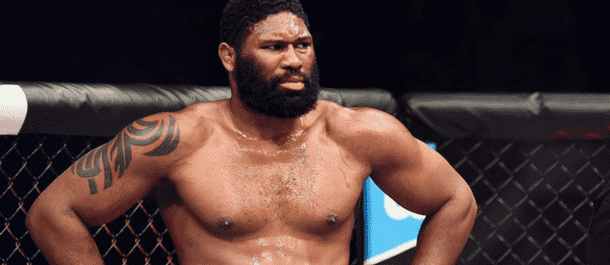 Fight Breakdown
Mark Hunt is one of the most exceptional strikers to exist in the heavyweight division in the UFC. He is fearless and hits like a truck. The combination of those two attributes means that he is a massive problem for any opponent.
Curtis Blaydes could be the kryptonite to Mark Hunt's game, though. He's a superb takedown artist because of his extensive wrestling background. In the UFC, he's thrown the opponent's around the cage with ease. He's also not shy of throwing bombs with an opponent, though.
But it remains to be seen whether Blaydes will dare try to strike with Hunt for too long. Derrick Lewis was highly regarded for his powerful punching before they met in New Zealand, but Hunt slowed the fight down to a snail-like crawl before carefully picking Lewis apart over the course of four rounds.
Yes, if Blaydes can get his hands around Hunt's waist there might be problems. However, to get inside on Hunt, you have to carefully pick your shot – unless your Brock Lesnar, who just rushed at Mark Hunt from across the cage.
But, I think that fight is the most comparable to this matchup. Lesnar isn't outstanding when it comes to striking (in fact, he's probably below average) yet was not finished on the feet. He got the fight to the mat and ground and pounded Hunt for the majority of the contest.
Could Curtis Blaydes do the same?
Betting Market
Somewhat surprisingly, Curtis Blaydes has opened as the betting favorite in this contest and remains as the favorite on fight week. Right now, Blaydes can be found at -159 despite opening at -190.
Hunt can be found for impressive odds of +145 at BetOnline.
As of right now, there are no additional markets out there for this co-main event outside the simple 'winner' market.
Betting Play
Curtis Blaydes would have been an excellent bet as an underdog. However, considering that he is currently a moderate betting favorite, it's an extremely difficult bet to place.
Taking Hunt at underdog odds is great value and will be our recommended play.
Best Bet: Mark Hunt to win – +145 @ BetOnline
If you want a value play, wait for the total rounds market to open. If there are juicy odds on this fight lasting two or three rounds, that could be an excellent play considering Hunt's tendency to slow fights down. In addition, his resilience on the ground and ability to keep fighting through ground and pound is something to take note of. If you can get +150 odds on this one lasting over 1.5 rounds, that's a fantastic bet.
Curtis Blaydes
Mark Hunt
UFC 221