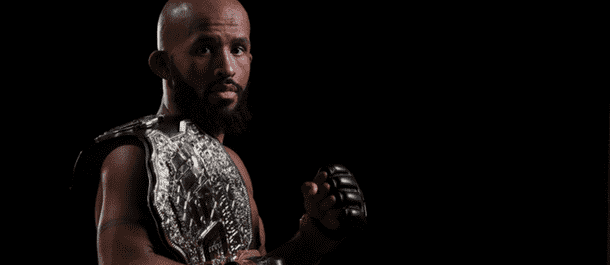 Demetrious Johnson vs Ray Borg

UFC 215 Main Event – UFC Flyweight Championship Bout
Demetrious Johnson will be looking to break Anderson Silva's record of 10 consecutive title defenses when he attempts to defend his UFC flyweight championship for the 11th time this weekend against Ray Borg. Demetrious Johnson, who is widely regarded as the best mixed martial artist in the world, enters this fight as an 1.13Bet €100 to win €11313/100Bet £100 to win £113-769Bet $100 to win $1130.13Bet HK$100 to win HK$113-7.69Bet Rp100 to win Rp1130.1300Bet RM100 to win RM113 favorite, while Ray Borg steps into the octagon as an 8.00Bet €100 to win €8007/1Bet £100 to win £800+700Bet $100 to win $8007.00Bet HK$100 to win HK$8007.00Bet Rp100 to win Rp800-0.1429Bet RM100 to win RM800 underdog.
Demetrious Johnson
Record: 27-2-1
Height: 5'3″ (161cm)
Reach: 66.0″ (168cm)
Demetrious Johnson is undefeated since 2011 and has since cleaned out the entire UFC flyweight division with ease. The only time that an opponent has even come close to stopping him was when the slick Tim Elliott out-scrambled him in the first round at The Ultimate Fighter 24 Finale and looked close to finishing a submission attempt. Demetrious Johnson went on to win the next four rounds and completely dominate the contest despite that one minor slip up. Four months later, at UFC on FOX 24, Demetrious Johnson put in one of his most memorable performances to date when he submitted Brazilian Jiu-Jitsu expert Wilson Reis with an impressive armbar late in round three.
Ray Borg
Record: 11-2
Height: 5'4″ (163cm)
Reach: 63.0″ (160cm)
It may come as a surprise that Ray Borg has earned a title shot against Demetrious Johnson after a small two-fight win streak against mid-level competition in the division, however, it is just a testament to the way that Demetrious Johnson has defeated every legible contender except Borg. Despite entering the fight as a huge underdog, Borg is entirely confident that he can upset the champion and prove the bookmakers wrong; even promising that he'll give Demetrious Johnson a rematch after defeating him.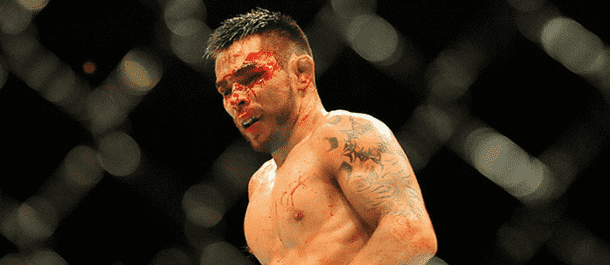 Breakdown
Let's break this down by looking at the visible ways that an opponent can beat Demetrious Johnson, and frankly, there aren't all that many. There is just one scenario that keeps playing over and over in my head as we approach UFC 215, though. The moment that Elliott ended up in an advantageous position wasn't necessarily due to a "Mighty Mouse" mistake, rather Elliott had just beaten him there by scrambling. Johnson attempted a quick armbar, but Elliott exploded out of the position and ended up in side control. Elliott again beat Johnson on another transition and ended up connecting his hands for a guillotine attempt that later transitioned into a seemingly tight D'Arce choke.
Ray Borg is a fantastic scrambler and completely dominated Louis Smolka on the mat with his excellent transitions and explosiveness. His athleticism carried him through for that win. If, and it's a huge if, Borg can out-scramble Demetrious Johnson just one time and end up in a dominant position, there's the smallest of chances that he can find a way to finish the champion and shock the world. Expert grappler Jussier Formiga struggled with the scrambling ability of Ray Borg in Borg's latest contest. This is the only way that I can see Borg defeating the masterful Demetrious Johnson.
Demetrious Johnson should be too good in the clinch, too good at distance and too calm and composed for the sometimes erratic Ray Borg. It will be fascinating to see whether the champion decides to roll with the freakishly explosive Borg, but I wouldn't be surprised if he does. Demetrious Johnson, much like Jon Jones, tries to beat his opponents at their own game – just ask Wilson Reis!
Prediction and Betting Strategy
Demetrious Johnson's advantages are much too strong in this one, but there's absolutely no way I feel secure betting on him at odds of 1.13Bet €100 to win €11313/100Bet £100 to win £113-769Bet $100 to win $1130.13Bet HK$100 to win HK$113-7.69Bet Rp100 to win Rp1130.1300Bet RM100 to win RM113 . Instead, if Johnson really is too good for Ray Borg, as I suspect, he should be able to finish the challenger within the allotted 25 minutes and enter the record books in style. I wouldn't be surprised to see him land a pair of knees to the stomach of Ray Borg in the clinch and finish him in the first round, much similar to how he ended Henry Cejudo's night in the past.
Prediction: Demetrious Johnson by KO/TKO – Round one
Best Bet
Demetrious Johnson vs Ray Borg
Total Rounds – Under 4.5
Saturday 9th September – 11:30 pm (ET) / 3:30am GMT
Odds: 2.05Bet €100 to win €20521/20Bet £100 to win £205+105Bet $100 to win $2051.05Bet HK$100 to win HK$2051.05Bet Rp100 to win Rp205-0.9524Bet RM100 to win RM205 – Ladbrokes