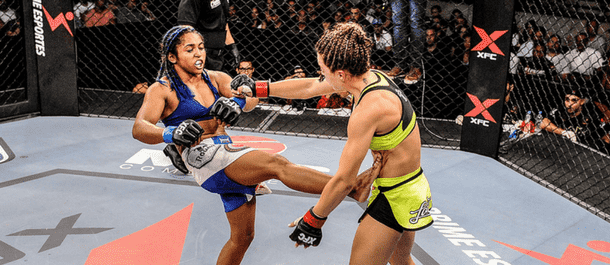 UFC 212 is nearly upon us and it all begins with the UFC Fight Pass Prelims. There are three exciting bouts featured on the UFC's live-streaming service, so make sure to tune in this weekend!
Viviane Pereira vs. Jamie Moyle
Viviane Pereira vs. Jamie Moyle is the first female fight at UFC 212 and the only one besides the exciting co-main event between Claudia Gadelha and Karolina Kowalkiewicz.
Viviane Pereira
Record: 12-0
Height: 5'1″ (155cm)
Reach: 63.0″ (160cm)
Viviane Pereira debuted in the UFC back in December against Valerie Letourneau. Pereira managed to win a tight split decision and move her record to an outstanding 12-0. During the fight, Joe Rogan's description of it being 'an uneventful fight' was accurate, with neither fighter being dominant or hurting the other.
Jamie Moyle
Record: 4-1
Height: 5'1″ (155cm)
Reach: 65.0″ (165cm)
Jamie Moyle featured on Season 23 of the Ultimate Fighter and lost a decision to Amanda Cooper in the quarter-finals. Moyle didn't put her head down, though, and asked Dana White for another shot in the UFC. White granted Moyle's wish and matched her with Kailin Curran not long after. The female prospect went on to win her bout against Curran via unanimous decision and now will fly out to Brazil to take on the undefeated Pereira.
The Breakdown
While Pereira's debut wasn't all that entertaining, I'm expecting this fight to be a spectacle. Pereira tactfully remained patient and at a distance to avoid the long strikes and range of Valerie Letourneau. This time, in a matchup between two of the smaller girls in the women's strawweight division I'm expecting both to stand and trade.
Both fighters are confident strikers and solely rely on head movement to avoid strikes. It's possibly both fighters engage at times and plant their feet and trade power strikes. Moyle and Pereira both had a tendency to throw heavy hooks in their debuts. They also had the greatest success when stepping inside their opponents range and unloading shots.
Both fighters also had much-needed takedowns in round two of their debut which helped get them across the line in the eyes of the judges. It's almost a mirror matchup.
Betting Strategy
I don't often like betting on women's fights to not go the distance, but sometimes that's where the money lies. The bookmakers believe this one will go all three rounds, and it could very well do so. However, I'm on the other side and believe that these two could very well get into a slugfest and one could go down. You can grab 3.25Bet €100 to win €3259/4Bet £100 to win £325+225Bet $100 to win $3252.25Bet HK$100 to win HK$3252.25Bet Rp100 to win Rp325-0.4444Bet RM100 to win RM325 odds at Bet365!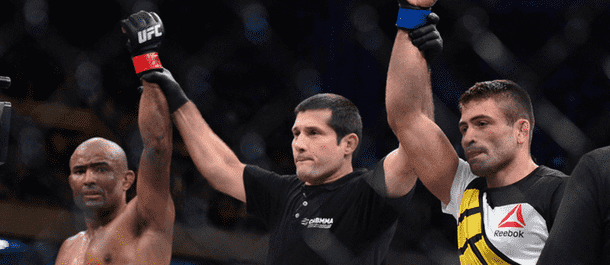 Luan Chagas vs. Jim Wallhead
Luan Chagas vs. Jim Wallhead is a fight between two fighters who have yet to score a victory in the UFC through their short time in the organisation.
Luan Chagas
Record: 14-2-1
Height: 5'11" (180cm)
Reach: 75.0″ (191cm)
Chagas debuted in the UFC behind a nine-fight winning streak and ended up with an unfortunate outcome for any fighter in their debut, a split draw. It was back to the gym for Chagas who, in just his second fight, scored a shot against Erick Silva. Chagas was unable to get the job done despite hurting Silva on a number of occasions. Chagas tired significantly as the fight progressed, but still remained in it long enough to pick up 'Fight of the Night' honours after losing in the third round via submission.
Jim Wallhead
Record: 29-10
Height: 5'10" (178cm)
Reach: 75.0″ (191cm)
Wallhead is a veteran and only recently made his promotional debut after spending time at Bellator and Cage Warriors. Most of what we need to know about Jim Wallhead comes from the name 'Judo' Jimmy, we can be certain no opponent wants to be in the clinch with him because of his judo expertise. Jimmy started to heat up in the second round of his debut, against Jessin Ayari, and started to find the perfect range for his punches after a disappointing first round.
The Breakdown
An interesting fight, especially for Chagas who gets a chance to redeem himself after falling *just* short against Erick Silva.
Chagas throws punches with bad intention and will likely cause trouble for Jimmy Wallhead if he decides to stand inside his range.
The main concern for me in this one is whether Chagas has the gas to go three rounds if Wallhead is able to damage the body. We saw it against Erick Silva, in which Chagas faded in the second round and Silva took over.
Regardless, I think Chagas has the power to get Wallhead out of there early in this one.
Betting Strategy
All fourteen of Chagas's wins have come via stoppage. I'm backing him to defeat Wallhead in this one and I'm happy to take the increased odds by looking at a stoppage victory, too.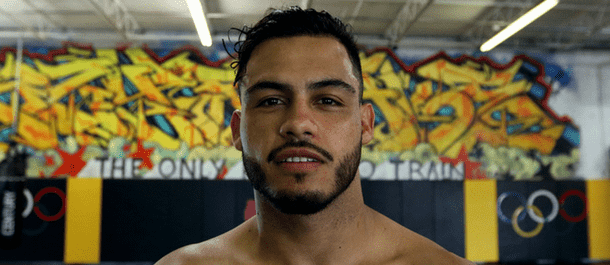 Marco Beltran vs. Deiveson Figueiredo
Flashy prospect Marco Beltran has a tough fight ahead of him in the very dangerous Deiveson Figueiredo to kick off the UFC Fight Pass Prelims at UFC 212.
Marco Beltran
Record: 8-4
Height: 5'8″ (173cm)
Reach: 69.5″ (177cm)
Marco Beltran was rising through the division with three-straight wins before running into Joe Soto in November. Soto ended up finishing the fight not long after a minute with a devastating heel hook, forcing Beltran to tap immediately.
It was a short and humble night for Beltran, who now gets his chance to come back and regain momentum against the undefeated Deiveson Figueiredo.
Deiveson Figueiredo
Record: 11-0
Height: 5'5″ (165cm)
Reach: Unknown
Deiveson Figueiredo debuts in the UFC this weekend with an impressive 11-0 record with five wins via KO/TKO and five wins via submission.
From what I've seen, he's a powerful striker with a wild selection of shots. He seems almost careless at times, but when he lands he does significant damage. Figueiredo recently won a fight with a crazy backhand shot that got attention in media outlets. He'll make for an excellent opponent against Beltran.
The Breakdown
This one is extremely hard to break down because there is next to no footage of Deiveson Figueiredo online. I have just the one fight available to scout and Figueiredo's striking looked sloppy in the footage. His kicks were often caught by the opponent and he was kind of reckless as the fight continued.
Enter Marco Beltran, one of the smoothest strikers in the game and Figueiredo may have a difficult task on his hands.
Betting Strategy
Surprisingly, Marco Beltran enters this one as an underdog – showcasing how many people 'jump off' a fighter once they experience a quick loss like Beltran did. I'll be backing Beltran as an underdog against a relatively unproven fighter every day of the week. Beltrean is currently 2.38Bet €100 to win €23869/50Bet £100 to win £238+138Bet $100 to win $2381.38Bet HK$100 to win HK$2381.38Bet Rp100 to win Rp238-0.7246Bet RM100 to win RM238 at BetVictor and this may not last!
Best Bets
Viviane Pereira vs. Jamie Moyle
Total Rounds – Under 2.5
Saturday 3rd June, 23:30 GMT
Odds: 3.25Bet €100 to win €3259/4Bet £100 to win £325+225Bet $100 to win $3252.25Bet HK$100 to win HK$3252.25Bet Rp100 to win Rp325-0.4444Bet RM100 to win RM325 – Bet365
Luan Chagas vs. Jim Wallhead
Luan Chagas to win via Stoppage
Saturday 3rd June, 22:30 GMT
Odds: 2.05Bet €100 to win €20521/20Bet £100 to win £205+105Bet $100 to win $2051.05Bet HK$100 to win HK$2051.05Bet Rp100 to win Rp205-0.9524Bet RM100 to win RM205 – Bet365
Marco Beltran vs. Deiveson Figueiredo
Total Rounds – Under 2.5
Saturday 3rd June, 22:00 GMT
Odds: 2.38Bet €100 to win €23869/50Bet £100 to win £238+138Bet $100 to win $2381.38Bet HK$100 to win HK$2381.38Bet Rp100 to win Rp238-0.7246Bet RM100 to win RM238 – BetVictor