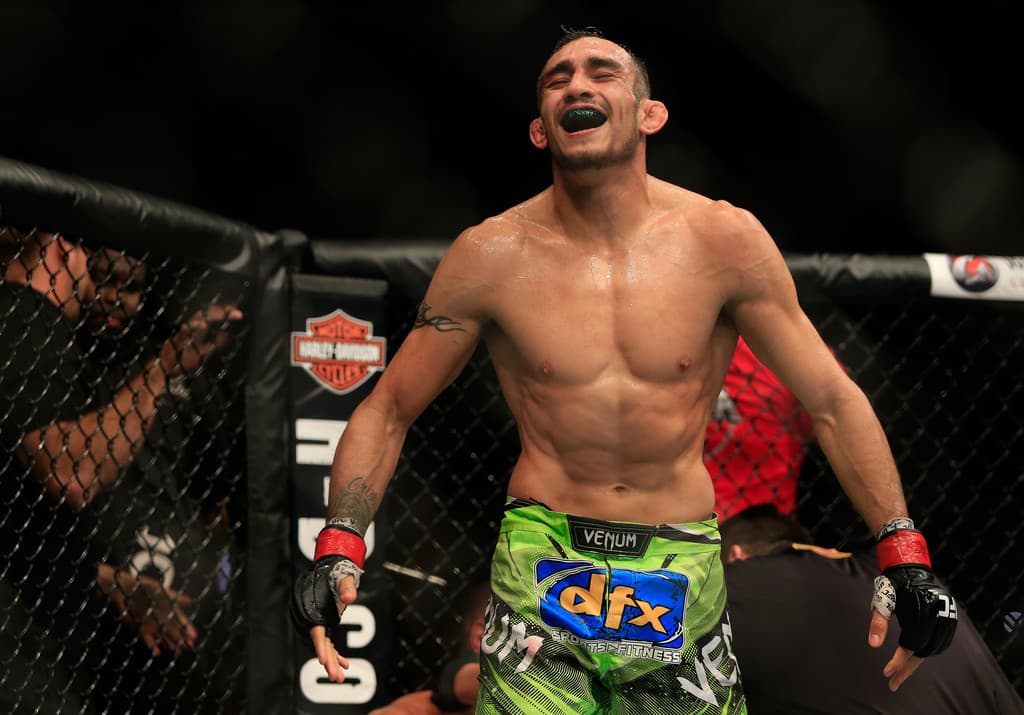 Tony Ferguson vs. Anthony Pettis Betting Guide
Tony Ferguson will return to action when he faces Anthony Pettis in a lightweight co-main event battle at UFC 229.
Ferguson is undeniably one of the best lightweight mixed martial artists on the planet. If it wasn't for an unfortunate injury in the week of UFC 223, "El Cucuy" would have already competed against Khabib Nurmagomedov for the title and may have earned himself that mega-fight with Conor McGregor. With a win over Anthony Pettis at UFC 229, Ferguson will extend his winning streak to 11 and surely put himself next in line for a shot at the winner of Nurmagomedov vs. McGregor.
But he'll have to get through Anthony Pettis first.
Pettis returned to his old ways when he submitted Michael Chiesa with a triangle-armbar in round two. A former champion, Pettis has recently struggled to tie consecutive wins together. His last winning streak was when he claimed the title from Benson Henderson in 2013 and then defended it in Gilbert Melendez. A win over Ferguson puts Pettis in line to challenge for a title once again.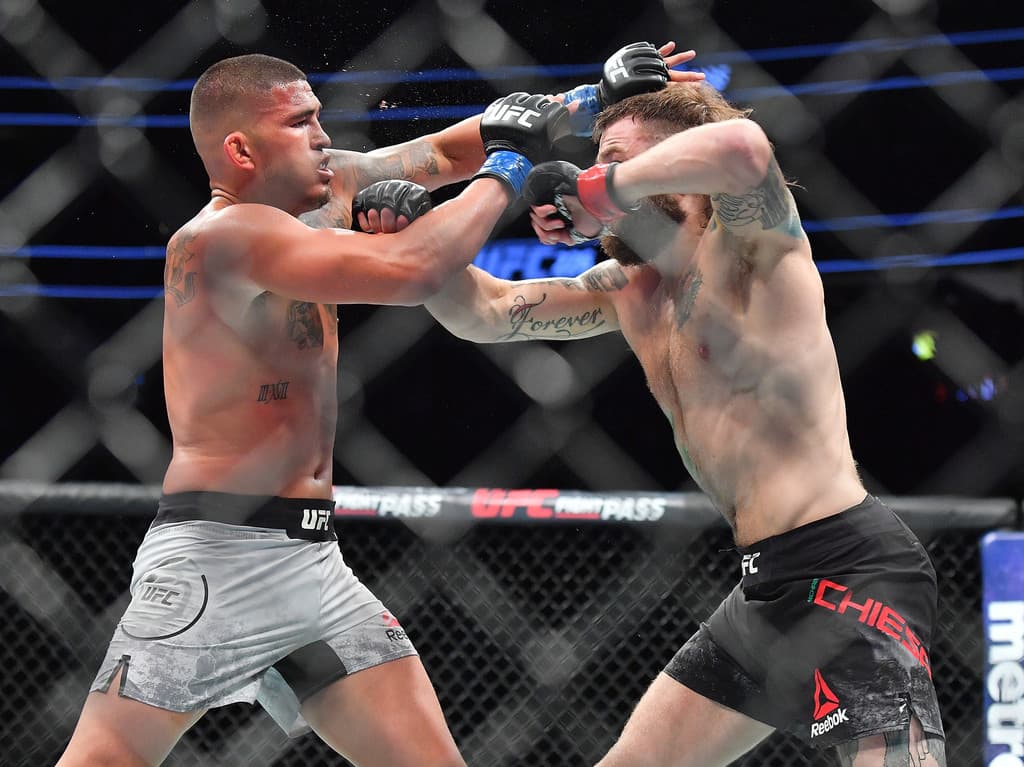 Finding The Edge
If there was ever a time to bet against the super-dangerous Tony Ferguson, it has to be now at UFC 229.
Ferguson's ultra-aggressive approach is incredibly entertaining for fans, but it often leaves him vulnerable to attacks. We've seen Lando Vannata, Edson Barboza, and Kevin Lee all recently dish out damage to Ferguson, yet "El Cucuy" survived it all and eventually went on to secure a victory.
Vannata was stepping in on short notice and wasn't ready for a fight of that caliber, and Lee was suffering from a staph infection and fatigued early in the fight due to an adrenaline dump.
Let's not take anything away from Tony Ferguson, though. Ferguson is a monster who is just as dangerous on the mat as he is standing. While grounded, Ferguson will slice his opponent up with elbows and look for armbars, triangle chokes, and leg locks. It's also possible that Ferguson's pace and pressure will eventually overwhelm Pettis in the second and third round, as he has so often done in the past. If he does, expect Ferguson to have increased success with his variety of striking attacks and potentially even his favorite choke, the D'Arce.
However, it's important to note that Ferguson typically starts slow and he is coming off a severe knee injury. Many analysts expected Ferguson to return to action early next year, but his freakishly committed approach to training and conditioning has resulted in him returning to the cage sooner than expected.
Can Anthony Pettis Catch Tony Ferguson?
He absolutely can.
Just like Ferguson, Pettis is especially innovative and has an extensive toolkit of punches, kicks, and submissions. On the mat, again like Ferguson, Pettis is very aggressive and will immediately create submission opportunities from relatively poor positions.
But what we like most about Pettis in this matchup is his ability to land flush with counter punches from both stances. Tony Ferguson is too often caught with his chin in the air as he comes marching forward with long punches. If Pettis can stand his ground and answer back with some heavy shots, and maybe throw a kick to the body in there as well, he has a good chance of slowing Ferguson down.
If this fight goes the distance, we are expecting Ferguson's high-tempo to win over the judges and score a decision victory. However, there's a real chance that Pettis can shock many fans and analysts by finding a way to stop Ferguson's 10-fight winning streak at UFC 229.
UFC 229: Tony Ferguson vs. Anthony Pettis
When: Saturday, October 6 – 11:30 pm (ET) / 3:30am (GMT)
Prediction: Anthony Pettis inside the distance
Anthony Pettis
Tony Ferguson
UFC 229