The UFC on FOX 26 main card is sneaky good. By that, I mean that it has three incredibly entertaining bouts that are all flying under the radar.
Let's look ahead to the upcoming weekend of MMA action and place our bets accordingly.
Ricardo Lamas vs. Josh Emmett
Is Ricardo Lamas a top-tier featherweight? No, he's not. But he is certainly just underneath the likes of Holloway, Edgar, Aldo and now probably Ortega. He might be on par with many others, but he is certainly a dangerous competitor in one of the UFC's most fascinating divisions.
Lamas enters UFC on FOX 26 on a two-fight win streak after defeating Charles Oliveira and Jason Knight convincingly.
Across from him is Josh Emmett, a fighter who has scored a huge opportunity to prove himself here in this co-main event. When Jose Aldo was removed from UFC on FOX 26 to replace Edgar in a main event showdown with Holloway, Emmett raised his hand. Now, he finds himself in here with Lamas who is a massive step up in competition for the Team Alpha Male fighter.
Breakdown
First of all, you might be wondering why the likes of Ricardo Lamas is fighting Josh Emmett. If you are thinking along those lines, you might also believe that Lamas is going to completely overwhelm Emmett. But not so fast…
Emmett is actually incredibly underrated. He's small and compact, but hits very hard for the division and has excellent movement to go with it. He just dominated Felipe Arantes with a 30-25 scorecard, as well.
He's a big threat to many of the division's athletes, but Lamas truly is a step above right now.
Lamas, who is aware of the high-risk, low-reward nature of this matchup might look to play this one relatively safe. If so, we can expect him to grind out a decision.
Prediction and Betting Guide
I can see this one going in a couple of ways but it should mostly be Lamas controlling the grappling exchanges.
Lamas can win this one in any of three ways, but I'll be leaning toward a decision.
Prediction: Ricardo Lamas by Unanimous Decision
You can find the best odds for a Ricardo Lamas victory at BetOnline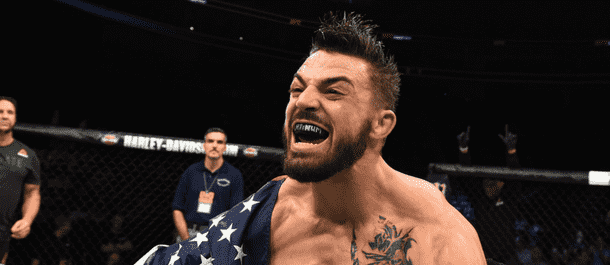 Santiago Ponzinibbio vs. Mike Perry
Santiago Ponzinibbio vs. Mike Perry might just be the most intriguing contest on all of the UFC on FOX 26 card. Ponzinibbio, who was floating under the radar for a long time, scored a thunderous TKO victory against Gunnar Nelson in his last contest to really thrust himself into the list of contenders in this division.
Standing across from him is another man with soul-crushing power, Mike Perry. Perry not only hits devastatingly hard, but he straight-up brawls with anyone who dares to trade with him. He welcomes a slugfest and there is no hiding that fact. In his most recent contest, Perry stormed forward and cut the operating space of Alex Reyes before punishing him with strikes to finish the fight in just 79 seconds.
Breakdown
This fight is extremely hard to predict simply because of the stopping power of each of these fighters.
Ponzinibbio crushed Nelson with a series of punches that ended his night. Perry, like Ponzinibbio, can end a night quickly as well. But Perry and Ponzinibbio have contrasting styles, despite their similarities in power.
Perry is a big-time brawler. He walks forward and wants to engage in a straight-up slugfest with an opponent, ideally removing all technical striking aspects to the game. Not to say that Perry isn't accurate, fast, or powerful, but he succeeds in close combat when it all becomes chaos.
His opponent in Santiago Ponzinibbio is similarly dominant when inside boxing range. However, he doesn't enjoy the chaos as much as Perry. Instead, Ponzinibbio wants to be the one to strategically step inside the range of his opponent before landing powerful counter shots.
The question remains as to whether Ponzinibbio can hang with the brawling style of Perry?
Prediction and Betting Guide
To answer that question, I don't think so. Alan Jouban was able to neutralize Perry by keeping him away with long-range weapons. Ponzinibbio, who enjoys fighting at close range, might need to put himself in danger in order to land cleanly.
That's a risk with Mike Perry.
Prediction: Mike Perry by KO/TKO – Round 2
You can find the best odds for a Mike Perry victory at BetOnline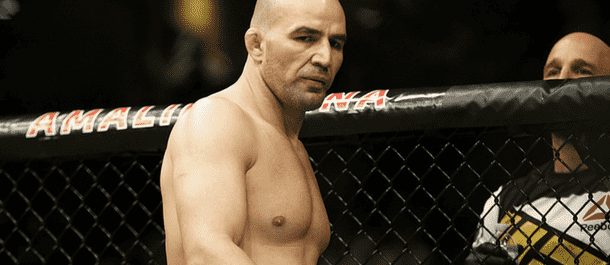 Glover Teixeira vs. Misha Cirkunov
Glover Teixeira vs. Misha Cirkunov is a story of redemption.
Both fighters enter the cage at UFC on FOX 26 after suffering heartbreaking defeat. For Teixeira, he was ripped apart by an efficient Alexander Gustafsson before being stopped in the final round. It was the type of beating that made us all realize Teixeira can't hang in there with the younger athletes any longer.
On the other hand, Cirkunov was considered as one of the UFC's best talents as he continued his climb through the light heavyweight division. But when he met Volkan Oezdemir, it all came to a sudden end after being stopped 28 seconds into the first round.
Breakdown
After that quick loss to Oezdemier, the UFC are feeding Cirkunov back to the wolves of the division. This time, however, Cirkunov may just have a brilliant chance of getting the win against Teixeira.
Firstly, Teixeira is aging and that's no surprise. Against Gustafsson, he looked slow and tired in comparison to the athleticism of the Swede. Of course, Gustafsson is many levels above Cirkunov, but it represents the same challenge Teixeira will face in this contest – age.
For Cirkunov, he was knocked out viciously by what looked like a slight breeze. Oezdemir connected in the perfect spot and dropped Cirkunov to the ground instantly. It raises some concerns as to how Cirkunov plans to take the best shots of Glover Teixeira.
Prediction and Betting Guide
Both of these fighters are on different overall trajectories, but Teixeira has only lost to the truly elite in the division. Will he lose to Cirkunov? Maybe. But, as an underdog, Teixeira makes for an excellent bet here against Misha Cirkunov.
Prediction: Glover Teixeira by KO/TKO – Round 1
You can find the best odds for Glover Teixeira victory at BetOnline
Best Bets
Ricardo Lamas vs. Josh Emmett
Ricardo Lamas to win
Saturday, December 16 – 9:00 pm (ET) / 2:00am (GMT)
Odds: 1.42Bet €100 to win €14221/50Bet £100 to win £142-238Bet $100 to win $1420.42Bet HK$100 to win HK$142-2.38Bet Rp100 to win Rp1420.4200Bet RM100 to win RM142 – BetOnline
Santiago Ponzinibbio vs. Mike Perry
Mike Perry to win
Saturday, December 16 – 8:30 pm (ET) / 1:30am (GMT)
Odds: 2.62Bet €100 to win €26281/50Bet £100 to win £262+162Bet $100 to win $2621.62Bet HK$100 to win HK$2621.62Bet Rp100 to win Rp262-0.6173Bet RM100 to win RM262 – BetOnline
Glover Teixeira vs. Misha Cirkunov
Misha Cirkunov to win
Saturday, December 16 – 8:00 pm (ET) / 1:00am (GMT)
Odds: 2.22Bet €100 to win €22261/50Bet £100 to win £222+122Bet $100 to win $2221.22Bet HK$100 to win HK$2221.22Bet Rp100 to win Rp222-0.8197Bet RM100 to win RM222 – BetOnline
Mike Perry
Ricardo Lamas
UFC on FOX 26