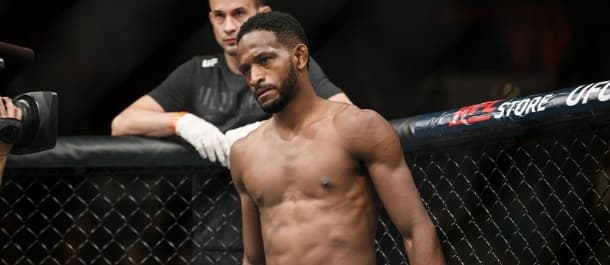 Traveling to Buenos Aires and visiting Argentina for the first time, the UFC has compiled a fight card consisting of local talent as well as some well-known fighters from overseas.
At the top of UFC Fight Night 140 is a welterweight matchup between two ranked fighters who are both trying to continue their respective climbs.
It's Neil Magny, ranked #8, who will be defending his spot against Santiago Ponzinibbio. Ponzinibbio has moved up to #10 after an impressive winning streak.
The six-fight main card also features an interesting featherweight battle between Ricardo Lamas and Darren Elkins, as well as a light heavyweight clash between Khalil Rountree Jr and Johnny Walker. If you haven't already, make sure to head on over and read our preview and best bets for the UFC Fight Night 140 main card.
For the first time since early 2016, Neil Magny has managed consecutive victories. After first defeating Carlos Condit by unanimous decision in December 2017, Magny backed that win up with an impressive first-round finish against Craig White. Admittedly, White was stepping on short notice and was a huge underdog against Magny, but at least we saw some of the finishing ability of Magny, who had not finished an opponent since his comeback win over Hector Lombard all the way back at UFC Fight Night 85. Magny has, however, dropped two of his last five contests and was stopped in the first round each time.
Santiago Ponzinibbio might very well be a future top contender in the welterweight division. Since joining the UFC in 2013, Ponzinibbio has been the victor in eight of his ten fights with the organization. A closer look reveals that Ponzinibbio is now undefeated through his last six fights with the UFC and has three first-round KO/TKO victories to his name in that period. His most impressive win of recent history was an incredible knockout victory of Gunnar Nelson last year. he then backed up that win by scoring a unanimous decision over Mike Perry in a hard-fought contest.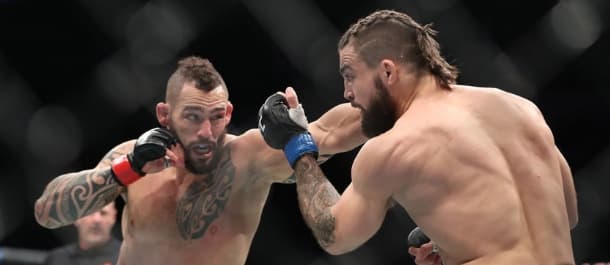 Fight Breakdown
Although we just witnessed one of the best fights of the year last weekend when Yair Rodriguez starched Korean Zombie in the last second of a 25-minute war (and killed our pick in the process), this one has all the makings to be just as memorable.
Magny and Ponzinibbio are both durable fighters who often take as much as damage as they receive inside the octagon. Magny's effort to withstand a beatdown from Lombard before coming back and securing his own win will always be in our minds. Likewise, we won't forget Ponzinibbio's ability to take some of Perry's best shots and keep walking forward.
But there's no doubting the power of the Argentinian. He slings wild, looping hooks and punches to his opponent in the hope of landing one clean right hand to end the night. Outside of that, there's nothing remarkable about Ponzinibbio.
In this matchup, we're expecting Ponzinibbio to fight to his usual standard. He'll likely circle left-to-right at the start before eventually taking control of the center and working Magny against the cage.
Magny isn't known for demanding the center of the octagon and will accept fighting from against the cage, similar to how Sean Strickland did against Ponzinibbio many years ago. On that day, although Strickland looked good at times, it was Ponzinibbio who had his hand raised.
If Magny is to win, he's going to need to wrap Ponzinibbio up when he advances forward and smother him in the clinch to wear him down. Eventually, Magny might start to take over this contest.
At the end of the day, Ponzinibbio is a deserving favorite in the lead-up to this one purely because of the power he possesses. But Magny's smarts see him as a true threat at all times.
Magny might not have the power, but he has the endurance and determination that could see him outlast his opponent.
We're going to be betting on the Neil Magny to win merely because the line is a little too wide at MyBookie and this makes for the right +EV play at UFC Fight Night 140.
The UFC Fight Night 140: Neil Magny vs. Santiago Ponzinbbio main card begins on Saturday, November 17 at 10:00 pm (ET) / 2:00 am (GMT).
Neil Magny
Santiago Ponzinibbio
UFC Fight Night 140