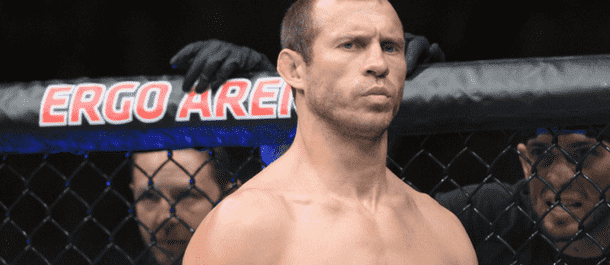 Singapore – Saturday, June 23 – 9:30 am (ET) / 1:30pm (GMT)
An exciting welterweight clash will headline the UFC's return to Singapore this weekend: Donald Cerrone vs. Leon Edwards.
Note: You can find the best MMA odds at BetOnline.
Donald Cerrone is a fan-favorite for many good reasons. He's aggressive, entertaining, and has stopping power with his hands and punches. If we've learned anything about Donald Cerrone recently, it's that he isn't a top-tier fighter in the UFC. He's all of those things mentioned above, of course, but his three-fight skid to Jorge Masvidal, Robbie Lawler, and Darren Till showed that he isn't going to be contending for the title again any time soon.
However, let's not count "Cowboy" out of a matchup like this one, especially since he finished the surging Yancy Medeiros in the first round in his most recent contest. The KO/TKO victory came at 4:58 of the first round and Cerrone returned to winning ways for the first time since he defeated Matt Brown to finish a stellar 2016 campaign.
As we approach UFC Fight Night 132 in Singapore, Cerrone is in desperate need of another win.
Leon Edwards is yet another man who is looking to use the aging "Cowboy" as a stepping stone. Edwards, who is on a five-fight winning streak dating back to May 2016, hasn't gained the attention of mainstream fans just yet, but a dominant performance against Cerrone might earn him the respect he deserves.
The time couldn't be better for Edwards, as the welterweight division is going through a 'changing of the guard' at the moment. Most recently, Colby Covington defeated Rafael Dos Anjos at UFC 225. Before that, it was Darren Till who won a controversial decision against Stephen Thompson, and also Kamaru Usman who made his way past Demian Maia. The division is shaking up, and Edwards is undoubtedly hoping that a win here can boost him to new heights and a potential rematch with Kamaru Usman, who Edwards lost to in December 2015.
🔊 Headphones In, Volume 👍

With a win at #UFCSingapore, @Cowboycerrone will hold the all-time record for @UFC wins with 2⃣1⃣.

With a KO/SUB, he will also have the most finishes – 1⃣5⃣.

Watch it LIVE only on #UFCFIGHTPASS next Saturday, June 23rd. pic.twitter.com/LmOJlI1TlG

— UFC FIGHT PASS (@UFCFightPass) June 15, 2018
Fight Breakdown
Because most of us are aware of Donald Cerrone's capabilities, we'll leave that to last. Instead, let's discuss Leon Edwards and what he will bring to the cage this weekend in Singapore.
Edwards is a devastating striker with fast hands and knockout power. He's certainly not one-dimensional and has shown an ability to mix up his strikes often in the past. In fact, he will pick and choose his openings and try not to force anything that isn't there. If Cerrone moves forward and engages with Edwards, you can expect Edwards to throw him around in the clinch, and that's if he doesn't use one of his sneaky techniques to take "Cowboy" to the mat. However, Edwards will have to be careful of Cerrone's strikes as he moves forward and is in clinching range.
We've always known that Cerrone's weakness has been defending high-level boxers, and that was on full display against Darren Till. If Edwards can move forward and pressure Cerrone from the very first seconds of the fight, he might be on his way to an early victory.
For Cerrone, he's going to be up against yet another southpaw fighter in Edwards, and that could be problematic for the veteran considering he is now 4-8 against southpaw fighters. After a brilliant Muay Thai and kickboxing career, Cerrone's KO power has translated well into time as a mixed martial artist. He's accurate, creative, and has an arsenal of kicks that can finish a fight in the blink of an eye.
On top of that, Cerrone also possesses some intercepting strikes that can be used to stop Edwards from coming forward; however, we didn't see these used against Till effectively. Cerrone is also a great grappler with innovative submission skills if the fight ends up on the mat.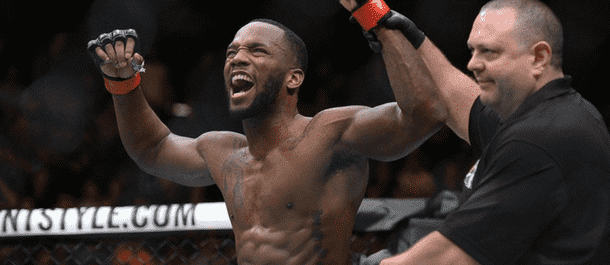 Betting Market
With KO power, lightning-fast hands, and a vast collection of strikes up his sleeve, Edwards enters this fight with Cerrone as a moderate betting favorite.
It seems as if no one is confident to back Cerrone after we've seen him be picked apart by Till, Masvidal, and Lawler. As such, Cerrone has moved from 2.27Bet €100 to win €227127/100Bet £100 to win £227+127Bet $100 to win $2271.27Bet HK$100 to win HK$2271.27Bet Rp100 to win Rp227-0.7874Bet RM100 to win RM227 all the way out to 2.75Bet €100 to win €2757/4Bet £100 to win £275+175Bet $100 to win $2751.75Bet HK$100 to win HK$2751.75Bet Rp100 to win Rp275-0.5714Bet RM100 to win RM275.
For those interested in backing Edwards, he is currently sitting at 1.52Bet €100 to win €15213/25Bet £100 to win £152-192Bet $100 to win $1520.52Bet HK$100 to win HK$152-1.92Bet Rp100 to win Rp1520.5200Bet RM100 to win RM152.
Betting Play
While many are leaning toward Edwards in Singapore, it has created exceptional value on the tried and tested Cerrone this weekend.
We're more inclined to believe Edwards will get the win, but would only be comfortable backing him down to 1.77Bet €100 to win €17777/100Bet £100 to win £177-130Bet $100 to win $1770.77Bet HK$100 to win HK$177-1.30Bet Rp100 to win Rp1770.7700Bet RM100 to win RM177. We're far past that mark.
Best Bet: Donald Cerrone to win 2.75Bet €100 to win €2757/4Bet £100 to win £275+175Bet $100 to win $2751.75Bet HK$100 to win HK$2751.75Bet Rp100 to win Rp275-0.5714Bet RM100 to win RM275 at BetOnline
Donald Cerrone
Leon Edwards
UFC Fight Night 132