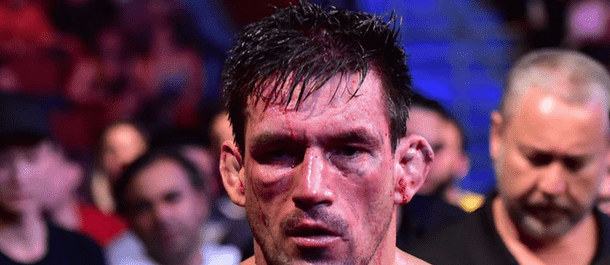 Santiago, Chile – Sunday, May 20 – 12:30 am (ET) / 4:30am (GMT)
Demian Maia steps in on short notice to take on the rising Kamaru Usman when the UFC travels to Santiago, Chile, this weekend. He'll be replacing Santiago Ponzinibbio, who suffered a hand injury three weeks ago.
Demian Maia worked his way through the welterweight rankings for a very, very long time and eventually earned his shot at the UFC Welterweight Championship. Maia met the ever-dangerous Tyron Woodley and failed to secure a takedown and change the pacing of the fight. His title hopes came crashing down.
But Maia has since stumbled again. He met with the much-disliked Colby Covington back in October last year and still fell short when it mattered. Maia decided to stand up with Covington through the first round, rather than utilizing his excellent Brazilian Jiu-Jitsu, and bloodied up the eye of Covington with some brilliant punches. But Maia was never able to get Covington to the mat and fatigued significantly in the middle and last round.
Now, Maia has a roadmap to retirement, and this fight will be one of his last.
Kamaru Usman is one of the fastest rising stars in the welterweight division and will enter the cage after winning all of his last ten fights. Usually, it's difficult for Kamaru Usman to find an opponent as everyone seemingly fears the man.
His last appearance, a three-round battle with Emil Meek, was good enough for Usman to secure a victory, but it wasn't the same type of dominance that we had seen from him in the past. After the fight, Usman made a point on the microphone that he had entered the cage at just 30% of his full health and continued to compete. If that's true, expect a vastly more terrifying version of Usman this time around.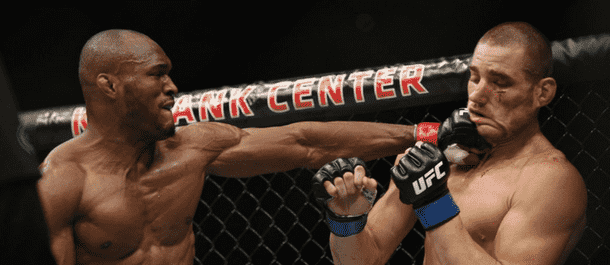 Fight Breakdown
Demian Maia's strategy is about as clear as one can be. He needs to get his opponent down on the mat and submit them by using his world-class Brazilian Jiu-Jitsu. If Maia can't secure a takedown, he can't submit his opponent, and he will likely lose – as has been the case recently.
Maia's takedown strategy is generally the use of chain wrestling when against the sides of the Octagon. However, Covington made sure to press the action, and he kept Maia on the back foot. Instead, it was Maia who had his back to the cage, and that resulted in Covington having plenty of open space to sprawl and defend the takedown attempts.
If Maia's last two fights are anything to go by, he's going to have a tough time getting Usman where he wants him. Usman is a powerful and explosive wrestler with a brilliant arsenal of techniques. While standing, he has the type of punching power that can end a fight quickly. Unlike Covington, who was able to connect with Maia but never able to truly hurt him while standing, Usman will likely send Maia away early if he connects with his power hand.
Betting Market
Kamaru Usman is a heavy favorite in this contest, and he has every right to be. "The Nigerian Nightmare" is a nightmare matchup for Maia and it's going to take an extremely opportunistic moment for Maia to submit Usman and return to winning ways.
But, then again, Maia is an opportunist. All he needs is one takedown, and he'll likely wrap Usman up like a pretzel. Betting on Maia is a remarkably tempting option.
Demian Maia is currently a 4.36Bet €100 to win €43684/25Bet £100 to win £436+336Bet $100 to win $4363.36Bet HK$100 to win HK$4363.36Bet Rp100 to win Rp436-0.2976Bet RM100 to win RM436 underdog while Kamaru Usman is a 1.26Bet €100 to win €12613/50Bet £100 to win £126-385Bet $100 to win $1260.26Bet HK$100 to win HK$126-3.85Bet Rp100 to win Rp1260.2600Bet RM100 to win RM126 favorite.
Betting Play
As juicy as the odds are for Maia, it's too difficult to put your money behind him.
Instead, run with Kamaru Usman and load him up into an accumulator with some other bets that will be coming your way shortly!
Best Bet: Kamaru Usman to win 1.26Bet €100 to win €12613/50Bet £100 to win £126-385Bet $100 to win $1260.26Bet HK$100 to win HK$126-3.85Bet Rp100 to win Rp1260.2600Bet RM100 to win RM126 at BetOnline
Demian Maia
Kamaru Usman
UFC Fight Night 129