Matt Frevola vs Luke Flores
Dana White's Contender Series returns on Tuesday night with an intriguing main event matchup between two undefeated lightweights.
Matt Frevola (5-0) has never tasted defeat in either his professional career or his eight fights as an amateur. Frevola made his pro MMA debut at World Series of Fighting and has since competed for RFC, Absolute Fighting Championship and most recently Titan FC. Frevola's most recent sighting was a unanimous decision victory against Raush Manfio at Titan FC 43.
Luke Flores (7-0) is a tall southpaw fighter who previously featured at Bellator 143. Since then, he's returned to South Texas Fighting Championships and picked up two wins and tallying a total of six stoppages from his seven professional fights so far.
Frevola fights with a frenetic pace and a whole range of creative techniques to try and catch his opponent sleeping. Flores is defensively sound and uses his footwork to always stay just out of range of his opponents strikes, and he won't be troubled by Frevola's spinning back fists and wild attempts. Frevola's punch defense is lacking, and Flores can string combinations together cleanly on Tuesday night.
Prediction
It's going to come down to whether Flores can handle Frevola's power. If Frevola manages to land on Flores and Flores turtles up instead of using his footwork to reset, it's game over. I've got faith on Flores using his movement, kicks to the body and punching combinations to out work Frevola over three rounds.
Luke Flores to win
Bevon Lewis vs Elias Urbina
Elias Urbina (3-0) gets another crack at the UFC after featuring on The Ultimate Fighter Season 23. Urbina last competed at TUF 23 in January and February 2016 and lost to current UFC fighter Eric Spicely but hasn't competed since. It's hard to get a gauge on Urbina's progress since losing to Spicely early last year, but we can be sure that we will see an improved version of Elias Urbina on Tuesday night.
Bevon Lewis (3-0) promises blood on Tuesday night in another fight between two undefeated fighters. In his short career, Lewis has picked up two decision wins and a KO/TKO victory across a range of promotions but most recently LFA 10 in April. Against Gratalo, Lewis dominated his opponent in the clinch with sharp elbows and heavy knees.
Prediction
This is a ridiculously tough fight to predict considering Urbina's absence. I'm a believer in hard-work, and the Urbina brothers are renowned for just that. Urbina was the youngest competitor at TUF 23 and will have been working with his brother Hector Urbina to fix his game. While I think that Lewis has a sizeable advantage in the striking aspect of this fight, Urbina will control large portions of the contest with his wrestling and grind out a decision.
Elias Urbina to win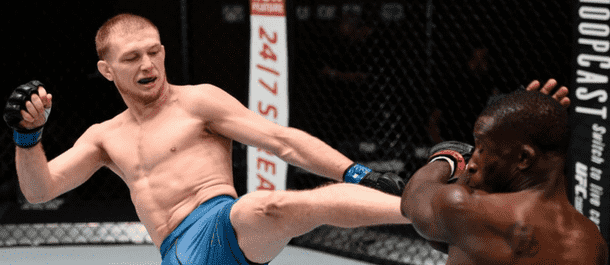 Casey Kenney vs Adam Antolin
Both Casey Kenney and Adam Antolin have competed inside the TUF Gym before their contest on Tuesday night. Casey Kenney featured on Contender Series 2 and dominated his opponent C.J. Hamilton for the entire three rounds. Kenney is a nine-time USA national judo champion, and this was completely on display against Hamilton.
Adam Antolin was a fan favorite on The Ultimate Fighter season 24 and managed to defeat 'The Angel of Death' Damacio Page after punishing the body with left kicks. Since competing at TUF 24, Adam Antolin scored a first round submission victory in the inaugural event of Primal FC in Phuket, Thailand.
Prediction
Adam Antolin is a super talented fighter with an experienced team behind him at Combat Sports Academy. Sadly for Antolin, though, he's matched against Kenney who is a talented grappler. Kenney, after scoring a unanimous decision victory that didn't impress Dana White at Contender Series 1, will be looking for a finish this time around. I can see Antolin sticking through, however, and making it to the scorecards for a split decision to Casey Kenney.
Casey Kenney to win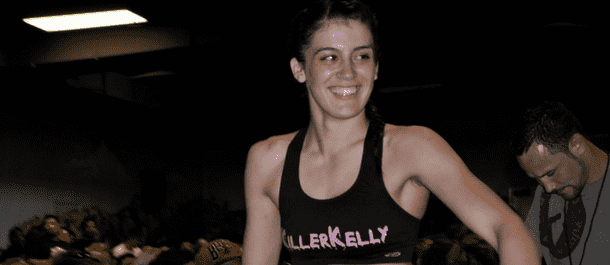 Lauren Mueller vs Kelly Velasco
Dana White's Contender Series will finally feature another women's bout as Lauen Mueller faces Kelly Velasco on Tuesday night. 'Killer Kelly' (2-1) is recently coming off a TKO defeat to the talented Aspen Ladd at Invicta FC 16 in March 2016. 22-year-old Kelly was scheduled to fight at Invicta FC 25, but the bout was canceled so that Kelly could feature on Contender Series 8, instead.
Lauren Mueller (3-0) has started her mixed martial arts career with three straight victories. It seems somewhat strange, however, that all three of Mueller's opponents were making their MMA debut at the time.
Prediction
Kelly Velasco is the greater talent out of these two fighters. You never really know how a fight between two relatively inexperienced fighters will play out, but I'll be leaning to Kelly's jiu-jitsu advantage of the BJJ blue belt Lauren Mueller. Kelly Velasco to win by submission in round one.
Kelly Velasco to win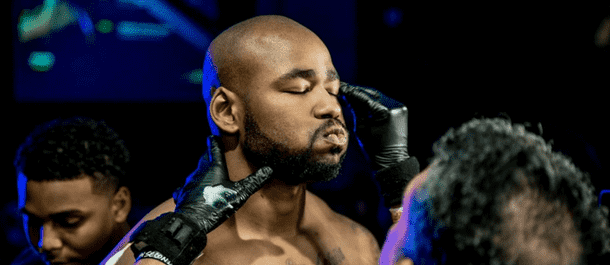 Dontale Mayes vs Allen Crowder
A heavyweight fight will kick start Contender Series 8 this Tuesday night. Dontale Mayes (3-1) recorded an 8-0 record in his amateur days before transitioning to professional mixed martial arts. Mayes' only loss, last December at RFA 46, was via disqualification for landing an illegal elbow on his opponent. You could argue that Mayes is 'undefeated' through eleven fights, disregarding his disqualification.
Allen Crowder (8-2) enters the TUF Gym on Tuesday night with a three-fight winning streak. All three of his last fights have ended with him scoring a first round KO/TKO, and he'll be entering the octagon with a load of confidence against Mayes. One of Crowder's victories was an impressive slam knockout at Next Level Fight Club 6.
Prediction
Dontale Mayes believes that Allen Crowder is a "tailor-made matchup for him". It's a fair statement, too. Mayes throws bombs, and Crowder's going to have to deal with the extreme power of one of the best heavyweight prospects out there right now. Mayes has been training intensively with Curtis Blaydes to get ready for this fight, and I can see it ending in the first round via KO/TKO.
Dontale Mayes to win
Best Bets
Matt Frevola vs Luke Flores
Luke Flores to win
Tuesday 29th August – 10:00 pm (ET) / 2:00am GMT
Odds: 2.65Bet €100 to win €26533/20Bet £100 to win £265+165Bet $100 to win $2651.65Bet HK$100 to win HK$2651.65Bet Rp100 to win Rp265-0.6061Bet RM100 to win RM265 – Pinnacle
Bevon Lewis vs Elias Urbina
Eliab Urbina to win
Tuesday 29th August – 9:30 pm (ET) / 1:30am GMT
Odds: 3.20Bet €100 to win €32011/5Bet £100 to win £320+220Bet $100 to win $3202.20Bet HK$100 to win HK$3202.20Bet Rp100 to win Rp320-0.4545Bet RM100 to win RM320 – Pinnacle
Casey Kenney vs Adam Antolin
Casey Kenney to win
Tuesday 29th August – 9:30 pm (ET) / 1:30am GMT
Odds: 1.30Bet €100 to win €1303/10Bet £100 to win £130-333Bet $100 to win $1300.30Bet HK$100 to win HK$130-3.33Bet Rp100 to win Rp1300.3000Bet RM100 to win RM130 – Pinnacle
Lauren Mueller vs Kelly Velasco
Kelly Velasco to win
Tuesday 29th August – 8:30 pm (ET) / 12:30am GMT
Odds: 1.61Bet €100 to win €16161/100Bet £100 to win £161-164Bet $100 to win $1610.61Bet HK$100 to win HK$161-1.64Bet Rp100 to win Rp1610.6100Bet RM100 to win RM161 – Pinnacle
Don'Tale Mayes vs Allen Crowder
Dontale Mayes to win
Tuesday 29th August– 8:00 pm (ET) / 12:00am GMT
Odds: 1.34Bet €100 to win €13417/50Bet £100 to win £134-294Bet $100 to win $1340.34Bet HK$100 to win HK$134-2.94Bet Rp100 to win Rp1340.3400Bet RM100 to win RM134 – Pinnacle