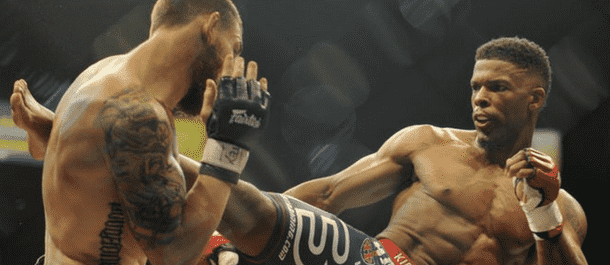 Odds for Contender Series 6 have not yet been released. Check back closer to the event to find the best odds and recommended bets. For now, you can read our preview and predictions for all five fights.
Dana White's Tuesday Night Contender Series has been a goldmine for gamblers. While the UFC continually becomes more difficult as the common fan expands their knowledge of the sport and the athletes, the Contender Series pits relatively unknown fighters against each other. Because of this, there is a larger margin for error from a bookmakers perspective, considering the limited information that is available going into each and every fight.
This week's episode of Dana White's Contender Series features five exciting fights and ten talented prospects who are all hoping to earn a contract with the UFC and elevate their mixed martial arts game to an entirely new level.
You can tune into the action exclusively on UFC Fight Pass on Tuesday, 15 August at 8 pm EST (12 am GMT).
Charles Byrd vs Randall Wallace
Charles Byrd (8-4) will be the first fighter to feature twice on Dana White's Contender Series when he fights Randall Wallace at Contender Series 6. Byrd showcased his talent at Contender Series 1 when he picked up an arm-triangle finish of Jamie Pickett in round one. Unfortunately for Byrd, because of a number of other spectacular performances, he missed out on his UFC contract but will now have another chance to impress Dana White and the UFC suits.
His competitor, Randall Wallace (15-6), enters this fight on just a few days notice. You might wonder why a fighter would take a short-notice fight like this, but the Contender Series is like the dream interview for any mixed martial artist. If it all goes well, Wallace can earn a spot in the UFC. This won't be the toughest challenge of Wallace's career, that's for sure, as he has competed against current UFC fighters Max Pain and Marco "Polo" Reyes previously and also has three fights with Justin Baesman against his name.
Prediction
Charles Byrd is super talented. He's got heavy leg kicks and tries to chop opponent's down with them and take their base out. It's one of my favorite strategies in mixed martial arts, damaging the legs early is like banging the body in boxing; it pays dividends as the fight goes on. If he can land these kicks on Wallace early and often, it's going to force Wallace to go all-out in an attempt to gain a quick finish. Byrd will be there to clean up the mess and finish Wallace within one round.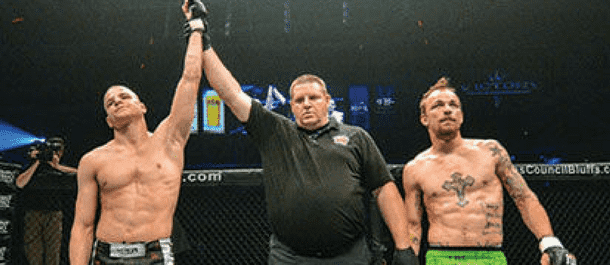 Grant Dawson vs Adrian Diaz
Grant Dawson (11-1) is a standout competitor on the regional scene. He's racked up an impressive 11-1 record and his only defeat came via way of what was a questionable stoppage just 37 seconds into the fight. After his stoppage loss, he now enters this fight on a two-fight winning streak. Dawson has plenty of submission victories to his name across both his professional and amateur career but has more recently started to score KO/TKO victories as well, making him an extremely threatening prospect.
Adrian Diaz (11-4-1) enters this fight after scoring the biggest win of his fighting career. Diaz featured in a champion vs champion battle at Tachi PF MMA when he faced TPF bantamweight champion Cody Gibson in a featherweight contest for Diaz's featherweight title. Diaz survived an impressive opening round from Gibson and went on to win via way of submission in round three.
Prediction
There's no doubting that this fight ends in a stoppage for either fighter. Dawson's never won by decision in all 18 of his professional and amateur bouts and Diaz steps in with all seven of his recent wins by way of stoppage.
Dawson has a nasty way of strangling opponents. He'll latch onto your neck and finish the fight. Diaz will need to rely on his boxing skills to keep Dawson away and out of range of a takedown. Sometimes, however, Dawson will put his body on the line in order to get the takedown he desires. This will be Diaz's chance to land a finishing blow. While I can see Diaz landing cleanly on Dawson often, I think Dawson pushes through before handing Diaz the first submission loss of his career.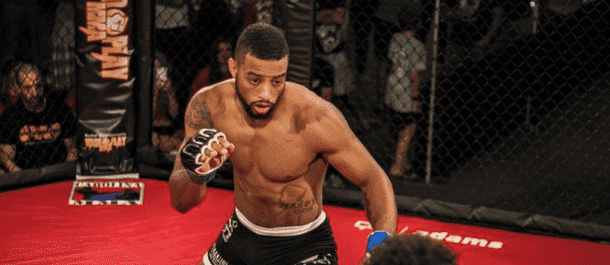 Karl Reed vs Cameron Olson
Strap yourself in for the Karl Reed show. Reed (2-0) fights out of the same gym as Stephen 'Wonderboy' Thompson, and at first glance, his karate style is almost exactly the same as Thompson's. However, Reed brings a wrestling background with his karate style of fighting and proves to be a well-rounded and dangerous opponent.
Reed's opponent, Cam Olson (7-3) will step into the cage for the first time since losing by vicious knockout at the hands of Julian Marquez. Marquez recently featured on Contender Series 4 and earned himself a contract with the UFC.
Prediction
Cam Olson trains out of Roufusport and will definitely be ready to bang with Karl Reed at Contender Series 6. But, I can't speak enough about how someone with the style of Karl Reed is a stylistic nightmare for many fighters. Reed can punish you from long range with kicks and if you shoot in for a takedown, his wrestling ability will help him to defend and outmaneuver his opponent. I've got Karl Reed winning this one by way of decision against tough Cam Olson.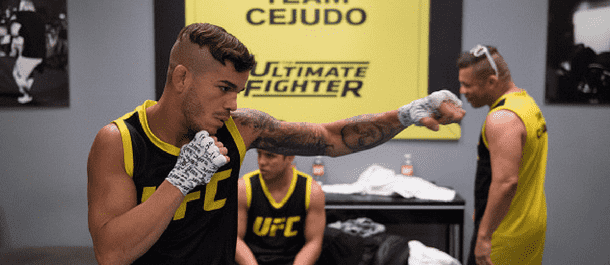 Martin Day vs Jaime Alvarez
Silky smooth Martin Day (5-1) gets his chance to fight in front of Dana White and the UFC matchmakers in a flyweight bout with talented Jamie Alvarez (6-1). Day has tremendous striking ability and can seemingly blend together any type of strikes. Most notable is his kicking ability, which includes all kinds of 'spinning shit'.
This is Alvarez's second time in The Ultimate Fighter Gym after he fell short against Rolando Candido at The Ultimate Fighter Season 24: Tournament of Champions last year. Alvarez was representing Absolute Fighting Championship as their flyweight champion and unfortunately fell short against Candido after making the mistake of following the jiu-jitsu expert down to the mat after knocking him down.
Prediction
This has your classic long-range vs close-range striker matchup written all over it. Day is most effective at long range where he can use all of his kicks effectively. Alvarez can stalk forward and back you into a terrible position before unloading his crisp punches. As we saw against Candido, one shot can turn the fight on its head instantly. For this reason, I've got Alvarez being too good for Day in the striking exchanges at close distance and edging out a decision victory.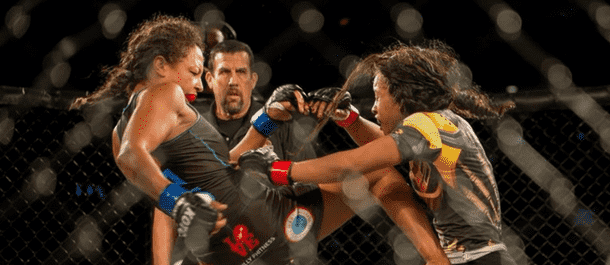 Tiffany Masters vs Jamie Colleen
Tiffany Masters (2-0) vs Jamie Colleen (3-1) is the first time a women's' bout has featured on an episode of Dana White's Tuesday Night Contender Series. Masters recently signed to Invicta FC, the premiere women's mixed martial arts organization.
Her opponent, Jamie Colleen, is a powerful strawweight with an impressive knockout victory over current UFC fighter, Danielle Taylor, on her record. All three of Colleen's professional mixed martial arts wins have been via way of KO/TKO.
Prediction
Tiffany Masters will be hunting for the takedown in order to avoid standing up for too long with the dangerous Jamie Colleen. She may secure a takedown or two and when she does, she'll need to make them count. Masters has a tendency of winning fights by ground and pound. I can see Colleen changing the fight with a series of hard punches, though, and eventually going on to win the fight via way of decision.