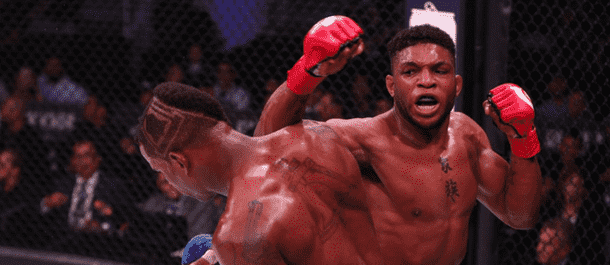 Paul Daley vs. Jon Fitch
Saturday, May 12 – 10:30 pm (ET) / 2:30am (GMT)
Paul Daley and Jon Fitch are set to collide in an unexpected scrap at Bellator 199.
Fitch (30-7-1 MMA, 0-0 BMMA), a former PFL and WSOF champion, as well as former UFC welterweight title challenger, will meet Paul Daley (40-15-2 MMA, 6-2 BMMA) in his promotional debut at Bellator 199 this spring.
Paul Daley is a staple of the Bellator promotion. At the age of 35, Daley has been in there with the best that the organization has to offer. Now, after crushing Lorenz Larkin at Bellator 183, Daley will face the Bellator newcomer in Jon Fitch. Despite being 2-2 in his last four fights, Daley certainly has some momentum behind his. His two defeats were to the very best of the division – Douglas Lima and Rory MacDonald – and he has since defeated two very talented welterweight fighters in Larkin and Brennan Ward.
Jon Fitch turned 40-years-old this year but is still planning to kick on with his MMA career. In fact, his Bellator journey is only just beginning. After defending his title with PFL (formerly WSOF), Fitch has made the switch over to Bellator and will step right into a high-quality fight with Daley. Fitch is a veteran of the sport and has previously challenged Georges St-Pierre for the UFC Welterweight Championship way back in 2008.
Betting Market and Prediction
Prediction: Paul Daley by KO/TKO – Round 2
Bet: Paul Daley to win at BetOnline – 2.30Bet €100 to win €23013/10Bet £100 to win £230+130Bet $100 to win $2301.30Bet HK$100 to win HK$2301.30Bet Rp100 to win Rp230-0.7692Bet RM100 to win RM230
Cheick Kongo vs. Javy Ayala
Saturday, May 12 – 10:00 pm (ET) / 2:00am (GMT)
Also on the Bellator 199 main card is a heavyweight clash between Cheick Kongo and Javy Ayala.
Cheick Kongo has been doing work. He's now 7-1 in his last eight fights and has won five in a row. It seems as if Kongo is more than happy to grind out decision victories and it is quickly approaching three years since one of his fights finished inside the distance.
Javy Ayala isn't a household name, but he's been given every opportunity to become one. Ayala starched Sergei Kharitonov at Bellator 163 in only 16 seconds and that win shot right him into a matchup with ex-UFC Roy Nelson. Ayala fell short against Nelson and was controlled by the experienced veteran, so it's time to see if he has made adjustments in time for this battle with Cheick Kongo.
Betting Market and Prediction
Prediction: Cheick Kongo by unanimous decision
Bet: Cheick Kongo to win at BetOnline – 1.57Bet €100 to win €15757/100Bet £100 to win £157-175Bet $100 to win $1570.57Bet HK$100 to win HK$157-1.75Bet Rp100 to win Rp1570.5700Bet RM100 to win RM157
Aaron Pico vs. Lee Morrison
Saturday, May 12 – 9:30 pm (ET) / 1:30am (GMT)
Bellator's hottest prospect will face another experienced fighter when Aaron Pico collides with Lee Morrison this weekend.
Aaron Pico is mind-blowingly good for a youngster with just three fights to his name. We all know the story of his unsuccessful MMA debut, when he was submitted by Zach Freeman not long after it began, but his recent work has made that become a thing of the past. Pico has since destroyed Justin Linn and Shane Kruchten with his heavy hands to kickstart a two-win streak.
On paper, Lee Morrison looks like quite the test for Pico. Morrison is riding a four-fight win streak and has stopped three of these opponents inside the first round. However, after taking a closer look you will see that Morrison's opposition has been nothing special. In fact, his last opponent was 0-10 when they fought. Despite having much more experience than Pico, Morrison looks to be in over his head with the talented athlete.
So, Aaron Pico faces Lee Morrison this weekend at Bellator 199. Morrison has finished his last four opponents, three in the first round. That seems impressive, but then you see that his last opponent was 0-10 when they met. Another was 6-31. Where do you even find these guys?

— Jake Nichols (@JakeNicholsMMA) May 8, 2018
Betting Market and Prediction
Prediction: Aaron Pico by KO/TKO – Round 1
Bet: Aaron Pico to win at BetOnline – 1.19Bet €100 to win €11919/100Bet £100 to win £119-526Bet $100 to win $1190.19Bet HK$100 to win HK$119-5.26Bet Rp100 to win Rp1190.1900Bet RM100 to win RM119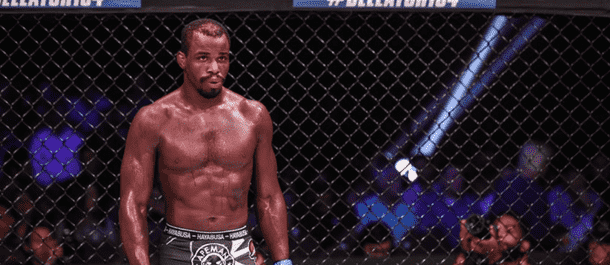 Carrington Banks vs. Adam Piccolotti
Saturday, May 12 – 9:00 pm (ET) / 1:00am (GMT)
Carrington Banks, who is undefeated after seven fights, will face the very tough Adam Piccolotti in a fantastic main card bout.
Carrington Banks has navigated a 7-0 start to his mixed martial arts career and three of those wins have come during his time at Bellator. Like many of Bellator's rising stars, Banks comes from a wrestling background. However, Banks has developed into much more than just a talented wrestler. The 29-year-old has a very mature fighting style and can hurt someone while standing, or choose to take them down and work them. His physical presence will cause difficulty for Piccolotti.
Adam Piccolotti was one of Bellator's rising stars not all that long ago. Before meeting Goiti Yamauchi at Bellator 183 last year, Piccolotti was 9-0 and had just defeated Brandon Girtz. But then Piccolotti went on to drop that fight to Yamauchi before also losing to David Rickels in December. This fight is a brilliant way to determine exactly where Piccolotti is at in the lightweight division.
Betting Market and Prediction
Prediction: Carrington Banks by unanimous decision
Bet: Carrington Banks to win at BetOnline – 1.38Bet €100 to win €13819/50Bet £100 to win £138-263Bet $100 to win $1380.38Bet HK$100 to win HK$138-2.63Bet Rp100 to win Rp1380.3800Bet RM100 to win RM138
Betting Plays
Best Bets:
Paul Daley to win at BetOnline – 2.30Bet €100 to win €23013/10Bet £100 to win £230+130Bet $100 to win $2301.30Bet HK$100 to win HK$2301.30Bet Rp100 to win Rp230-0.7692Bet RM100 to win RM230
Cheick Kongo to win at BetOnline – 1.57Bet €100 to win €15757/100Bet £100 to win £157-175Bet $100 to win $1570.57Bet HK$100 to win HK$157-1.75Bet Rp100 to win Rp1570.5700Bet RM100 to win RM157
Aaron Pico to win at BetOnline – 1.19Bet €100 to win €11919/100Bet £100 to win £119-526Bet $100 to win $1190.19Bet HK$100 to win HK$119-5.26Bet Rp100 to win Rp1190.1900Bet RM100 to win RM119
Carrington Banks to win at BetOnline – 1.38Bet €100 to win €13819/50Bet £100 to win £138-263Bet $100 to win $1380.38Bet HK$100 to win HK$138-2.63Bet Rp100 to win Rp1380.3800Bet RM100 to win RM138
Aaron Pico
Bellator 199
Jon Fitch
Paul Daley