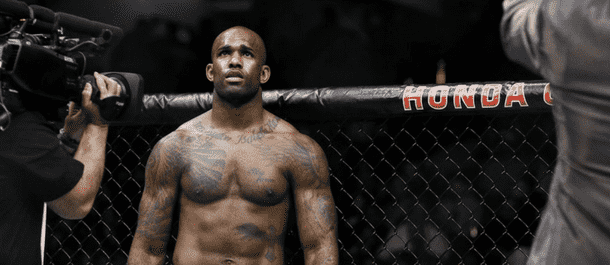 Jimi Manuwa vs. Jan Blachowicz
London, England – Saturday, March 17 – 6:00 pm (ET) / 11:00pm (GMT)
In the scheduled co-main event of UFC Fight Night 127, Jimi Manuwa and Jan Blachowicz will collide in a light heavyweight battle.
Manuwa and Blachowicz are two middling contenders in the division, who are really seeking a big win to throw themselves into the hat for a shot at someone ranked higher. For Manuwa, a win here will see him edge closer to another run at the title. While Blachowicz is in a position in which this represents a major fight for him and a huge opportunity for him to get moving up the rankings.
Jimi Manuwa was moving ever so close to a shot at the UFC Light Heavyweight Championship. After a terrific run, he ended up on the end of a series of punches from Volkan Oezdemir that ended his night very quickly into the first round. Since that day in July, we've yet to see Manuwa back in action. This contest against Blachowicz will represent his opportunity to once again climb the rankings.
Jan Blachowicz is on quite a streak. He has recently overturned his 1-4 start to his time with the UFC and managed two consecutive victories. Blachowicz first submitted Devin Clark in October before also picking up a win over Jared Cannonier. Now, Blachowicz is given a major opportunity against Manuwa and a win here could see him shoot right up the rankings.
Betting Market and Prediction
Jimi Manuwa is the significant betting favorite as we approach UFC Fight Night 127.
At the time of writing, Manuwa can be found at odds of 4/9. Blachowicz, on the other hand, is sitting at around +185.
It's best to take the favorite in this one, considering that it is hard to see how Blachowicz can find a way past Manuwa's powerful hands. Take Manuwa at odds of 4/9 with BetVictor.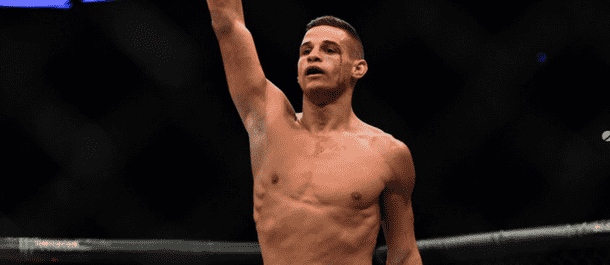 Tom Duquesnoy vs. Terrion Ware
Saturday, March 17 – 5:30 pm (ET) / 10:30pm (GMT)
Tom Duquesnoy was once one of the most hyped prospects in the UFC. It didn't last all that long, though, as his hopes were derailed when he came up against Cody Stamann last year. The win moved Duquesnoy to 1-1 with the organization and he will now look to get back on track against the struggling Terrion Ware.
Terrion Ware shares a similar defeat to Duquesnoy, having been defeated by Stamann via unanimous decision. Ware then also stepped in with another of the UFC's young guns in Sean O'Malley, but wasn't able to get the job done in that contest either. Up against his third highly-touted up-and-comer in a row, Ware will look to end his string of bad performances in the UFC.
Betting Market and Prediction
Tom Duquesnoy's hype lives on. He'll enter this weekend as the betting favorite against Ware.
Duquesnoy is sitting at around -270. Ware can be found at +245.
Ware makes for an interesting play in this situation considering the extreme difference in odds, but it's a hard one to recommend. Instead, back the favorite in Duquesnoy who should bounce back from his loss to Stamann in a big way here in London. Bet on Duquesnoy with BetOnline.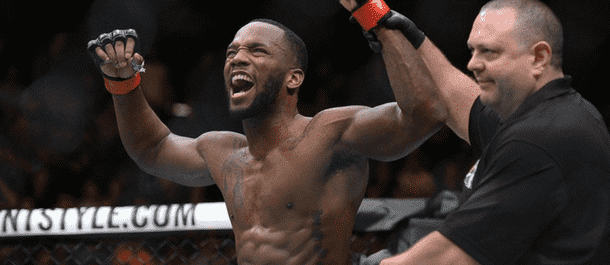 Leon Edwards vs. Peter Sobotta
Saturday, March 17 – 5:00 pm (ET) / 10:00pm (GMT)
When Leon Edwards and Peter Sobotta step inside the UFC Octagon this weekend, it will be a battle between two heavily underrated fighters.
Leon Edwards and his four consecutive wins will cross paths with Sobotta in London, England. Edwards hasn't lost since 2015, when he was defeated by the very talented Kamaru Usman. Since then, Edwards has been on a streak of excellent performances and most recently scored a win over Bryan Barberena. Still young, Edwards hopes that a win here against Sobotta will move him to bigger and better things.
Peter Sobotta is the rare case of a fighter being 4-1 through their first five fights with the UFC, but still being forgotten. In fact, most fans wouldn't even know Sobotta's name let alone realize he has won four of his five fights. Regardless of the little attention he has received so far, Sobotta is an extremely gritty competitor and will provide a significant challenge to Leon Edwards.
Betting Market and Prediction
Peter Sobotta is given no chance here by the bookies and Edwards is the clear favorite.
Sobotta is at +170 and Edwards is around -195 on most sites.
If you're taking an underdog on this main card, it has to be either Volkov in the main event or Sobotta in this spot here. Sobotta has found a way to win in four of his five contests so far and presents an exciting challenge for Edwards in this matchup. Edwards is a deserving favorite, but the odds are too long not to take Sobotta.
Sobotta can be found at +170 over at BetOnline.
Betting Plays
Best Bets:
Take Manuwa at odds of 4/9 with BetVictor.
Bet on Duquesnoy at -270 with BetOnline
Sobotta can be found at +170 over at BetOnline.
Jimi Manuwa
UFC Fight Night 127