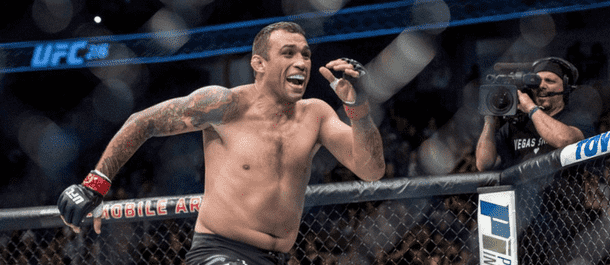 London, England – Saturday, March 17 – 6:30 pm (ET) / 11:30pm (GMT)
The UFC travels back to London, England, for another action-packed event that features plenty of fighters from the European region.
At the top of UFC Fight Night 127, Fabricio Werdum is set to throw down with Alexander Volkov in what is expected to be a significant battle in terms of the UFC's heavyweight division. With each fighter riding winning streaks, the victory in this main event might just move on to challenge for the UFC Heavyweight Championship sooner than later.
Fabricio Werdum is one of the most commonly featured heavyweight martial artists. That is simply because he is always in the cage competing. He won two of his three contests in 2017 but it all began with a defeat to Alistair Overeem. After a dominant display by his opponent in those opening rounds, Werdum eventually climbed his way back into the contest in the last round but would eventually lose by majority decision.
Werdum bounced back with wins over Marcin Tybura and Walt Harris and is now progressing toward another shot at the title. But first, he needs to get past Alexander Volkov.
Alexander Volkov is the 'dark horse' in the UFC's heavyweight division. He is rarely talked about and rarely featured. Yet, Volkov is one of the most dangerous of all contenders in the category. He has remarkable length and size and that helps him frustrate his opponents, and he also has a nifty ground game to go with it all. Since arriving in the UFC in November 2016, Volkov has won all three of his contests so far with the world's premier organization.
Fight Breakdown
We all know what Fabricio Werdum brings to the table by now.
He's a superb grappler – if not one of the very best of all-time in the heavyweight division – and has a more than adequate stand-up game, as well. Adding to it, Werdum is deceptively strong and powerful. On the mat, he'll likely submit any opponent who stays there for too long. And standing up, he also has the timing and power to outwork someone else who is standing in front of him.
In many ways, Werdum is at his best when the going gets tough. When the contest turns into a 'fight', Werdum starts to really shine. That's somewhat opposite of Volkov who is at his best when the fight is at range and he can use his technical striking ability to overwhelm his opponent.
If we're talking about Werdum's holes in his game, there aren't many. Well, he might be swayed into thinking that he can stand and defeat Volkov on the feet. If so, then his ego is somewhat of a problem. But most importantly, Werdum really has more ways to win this contest. If he is losing the stand-up against Volkov (likely), he'll probably just shoot for a takedown and try and get this to the mat as soon as he can.
The real difficulty here is trying to get Volkov to the mat. His takedown defense is quality, but when he does hit the floor he really struggles to get back up.
But in the chance that Volkov can keep this one upright, his constant changing of pace, timing, and general 'look', will likely set the fight at a stage that Werdum cannot handle. Volkov's not your one-punch KO type of fighter, so look for him to continually bust up and bruise Werdum as the fight progresses. If he is to win, it will come in the middle to late rounds.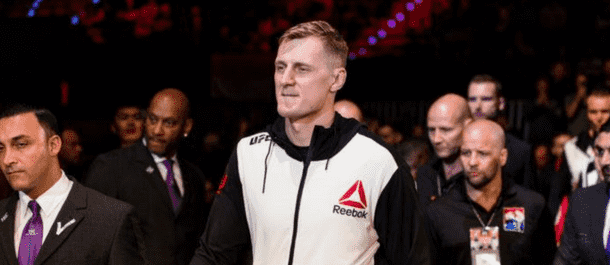 Betting Market
Alexander Volkov has been shortening ever since the odds were released. At the time, Volkov was considered a 3.00Bet €100 to win €3002/1Bet £100 to win £300+200Bet $100 to win $3002.00Bet HK$100 to win HK$3002.00Bet Rp100 to win Rp300-0.5000Bet RM100 to win RM300 underdog, but he can now be found at odds of 2.75Bet €100 to win €2757/4Bet £100 to win £275+175Bet $100 to win $2751.75Bet HK$100 to win HK$2751.75Bet Rp100 to win Rp275-0.5714Bet RM100 to win RM275 with BetVictor.
For Werdum, he could originally be found at odds of 1.42Bet €100 to win €14221/50Bet £100 to win £142-238Bet $100 to win $1420.42Bet HK$100 to win HK$142-2.38Bet Rp100 to win Rp1420.4200Bet RM100 to win RM142 but has since moved to around 1.49Bet €100 to win €14949/100Bet £100 to win £149-204Bet $100 to win $1490.49Bet HK$100 to win HK$149-2.04Bet Rp100 to win Rp1490.4900Bet RM100 to win RM149 on some sites.
Betting Play
Fabricio Werdum is the deserving betting favorite in this contest, but it's hard to justify the range being this great. The smart prediction would be to pick Werdum by submission, but the value betting play here is to select Alexander Volkov to win.
Best Bet: Alexander Volkov to win 2.75Bet €100 to win €2757/4Bet £100 to win £275+175Bet $100 to win $2751.75Bet HK$100 to win HK$2751.75Bet Rp100 to win Rp275-0.5714Bet RM100 to win RM275 at BetVictor.
Alexander Volkov
Fabricio Werdum
UFC Fight Night 127